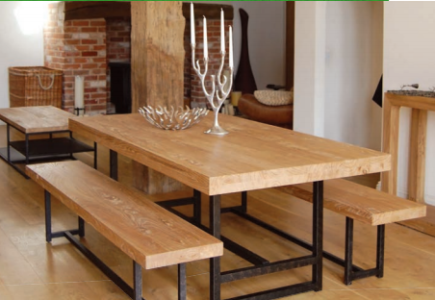 Wooden Dining Tables and Benches
The comfort of a cozy picnic indoors. Wooden benches with or without cushion complimenting rectangular wooden dining tables are going to be big this year, especially in darker shades.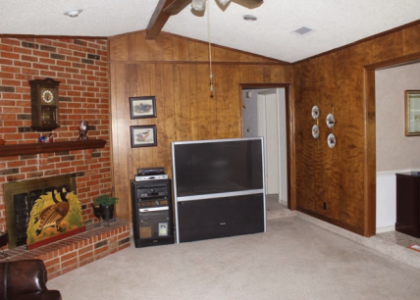 Wood Paneling
Sorry grandma … wood panels around the room are out, for now at least until it's modernized and made cool again.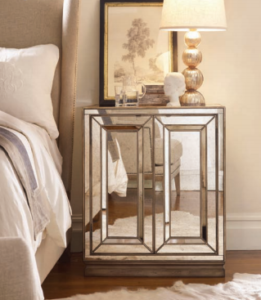 Mirrored furniture
From drawer chests and cabinets, to coffee tables and dining tables, mirrored furniture is great for any room. Reflecting surrounding elements and colors, these pieces will elevate the room's cohesiveness and brighten your space.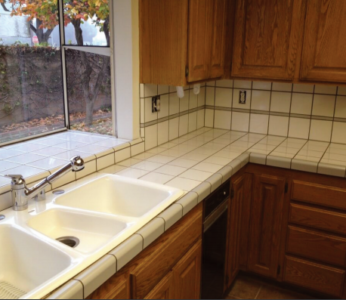 Tiled Countertops
While granite and quartz countertops are completely in, we must say good-bye to plain-Jane tiled counter tops in the kitchen and bathrooms. Unless they are intricately designed or extremely colorful, tiles are just boring.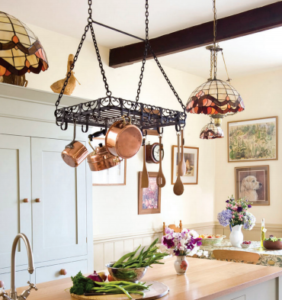 Pot Racks as a focal point
Although this was a popular trend from 2009 forward, it has been dying down recently. While pot racks are a great space saver (especially when it comes to the larger pots) they can be an eye sore and build up dust if not used regularly.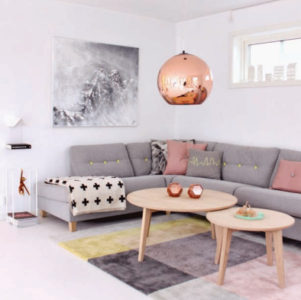 Scandinavian Style
From globular copper lights to folding wooden style chairs, Scandinavian classics are coming to America! We love these unique accents and they are sure to be popular through out the year.