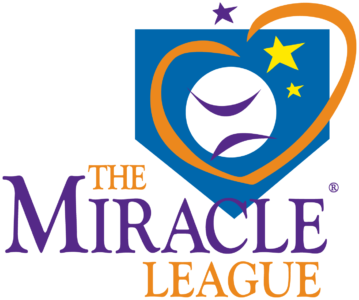 By Kayla Melson
Like many children, nine-year-old Joshua loves to play baseball. Every game of the season, he looks forward to seeing his friends, being active outside, showing off to his cheering parents in the stands, and ending with a celebratory snack from a nearby concession stand.
But, unlike many children, Joshua has Down Syndrome. "Joshie," as his parents lovingly call him, used to be so shy that he hardly spoke, even to them. He had trouble interacting with anyone at all. Until four years ago, when he and his family discovered a miracle—Miracle League, that is.
The Miracle League of El Paso is a non-profit organization that strives to help handicapped people from around the region have fun and be social through the game of baseball. Open to all ages, the League welcomes anyone who is unable to play in a traditional, able-bodied team—regardless of whatever disability he or she may have.
"We want them to be included in something that they may not usually," said co-founder and director Sandie Olivar. "They don't want your pity. They don't want your sorrow. They just want you to treat them like you would your own son or daughter."
Olivar and her husband, Raul, were inspired to start the Miracle League of El Paso after watching an episode of HBO's "Real Sports," which followed the story of a wheelchair-stricken young girl whose dreams of playing baseball became a reality. Hundreds of other Miracle League teams were located around the country, but not El Paso. So, with the help of the Junior League, El Paso's very own Miracle League was born in March 2005.
The Miracle League currently has 12 teams that fall under three categories: non-competitive, intermediate, and competitive. In its 11 years, the League has impacted the lives of more than 10,000 people ages 3-78 with such disabilities as autism, cerebral palsy, muscular dystrophy, hearing and vision impairments, and various other mental illnesses.
From illuminated balls to specially designed rubber turf, the organization accommodates everyone. Each player is also assigned a "buddy;" a volunteer who helps them wherever needed. "However we can make that happen, let them play ball," Olivar said. "Everything's adaptive to their needs."
The Miracle League's services don't stop at baseball, though. Its members also play kickball, basketball, soccer, flag football, golf and even bowling. "We try all sorts of sports. Whatever the kids ask for, we try," said Olivar.
The League also helps the players' parents by giving them the chance to see their children feel happy, comfortable, and, for a game at a time, "normal." "They don't see their disabilities," one parent said emotionally. "They don't think—they're just happy."
The new fall season begins the first week of September in the "Field of Miracles," located in East El Paso's Ponder Park. The public is invited to attend its games on Wednesday and Thursday evenings and Saturday mornings. "Just come out and take a look," co-founder Raul Olivar encouraged. "Once you see it, you'll know what we're all about."
The Miracle League of El Paso operates on the generosity of the community, and is currently seeking donations for the costly repair of the field's cracked turf. To find out how you can help, visit miracleleagueofelpaso.org.