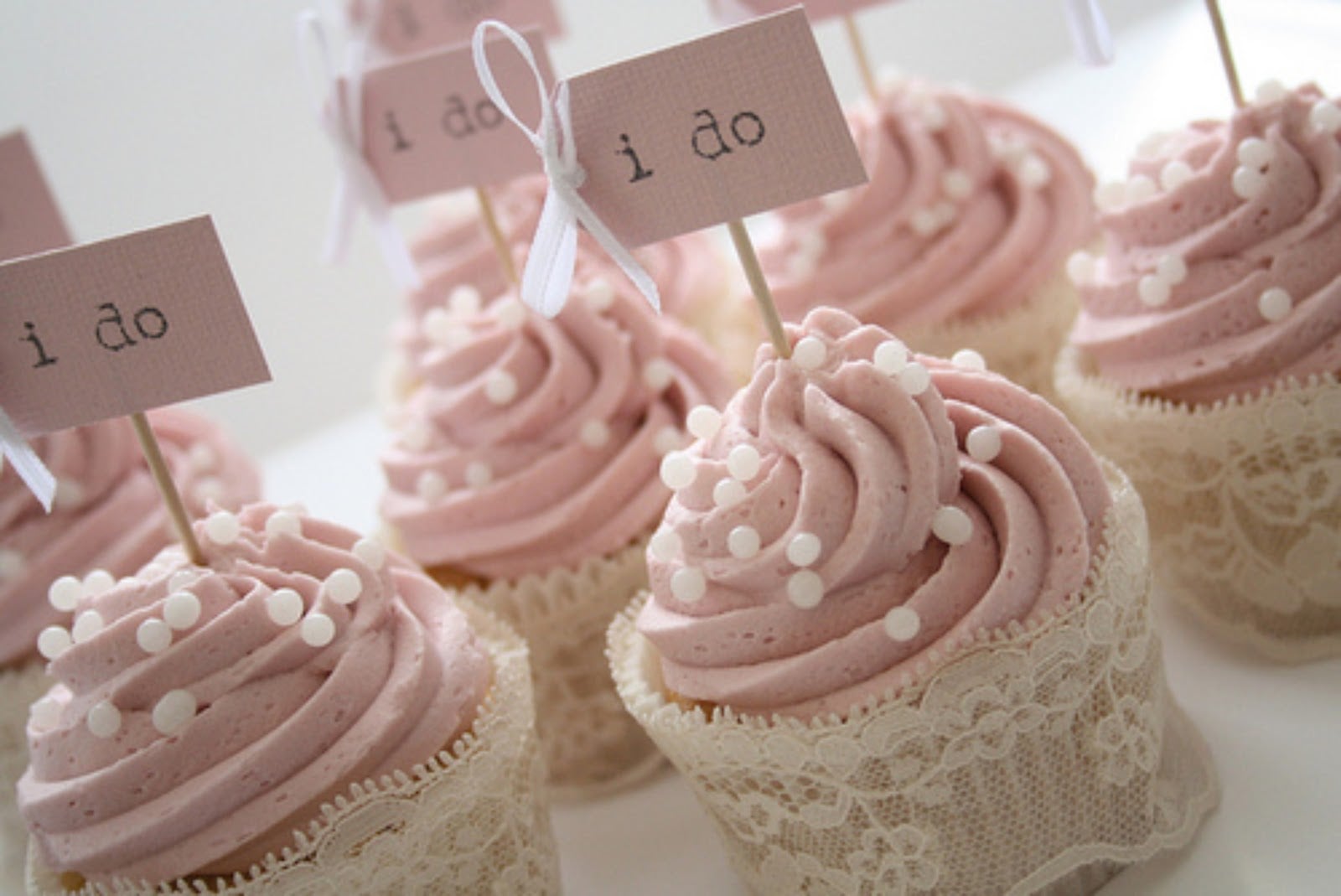 By: Meagan Kinley
Are you trying to think of a way to make your wedding sweets stand out? If you have been searching for that perfect idea look no further! For your wedding, do the unexpected. Dump the cake and have your baker fix you up with a few dozen batches of cupcakes! Yes, wedding cakes are pretty but do you really want your special day to be just like all your other friend's weddings? Be daring and choose different. Cupcakes are so cute and are the picture perfect way to serve your guests just the right portion of cake to delight their sweet tooth. Because let's face it, with that dance floor calling, who has time for a fork?
And if you think about it, cupcakes make a lot of sense for weddings. Not only are there more design possibilities, but also they are a lot cheaper than an expensive multi-tiered cake (that if we are being honest, most of the time goes uneaten). A lot of couples also think that if they opt for cupcakes, they lose the "cutting the cake" moment of their wedding and that just isn't true. They also think that they won't have anything to eat on their one-year anniversary. With today's ingenuity, many newlyweds have chosen adorable cupcake stands to display their eatable art on, and still proceed to "feed each other cake" just like in the traditional wedding format. And just like cake, cupcakes can be stored and saved for that special anniversary celebration (although if we are honest . . . it never tastes quite the same). So if you have been on the fence about which to choose – let cupcakes take the cake for your special day.
. . . And if cupcakes are just not cutting edge enough, there are other options as well! If you can think it, most bakers can do it and that is exactly true for the adventurous couples that choose to have non-traditional delights on their wedding dessert table. If you are among the few who want to defy what's been done then these delicious treats will strike your fancy. Some popular trends that have been spotted are pop cakes, cheesecake cakes, strawberry shortcake (in a jar!), macaroon cakes, doughnut cakes, brownie cakes, cinnamon roll cakes, and even croquembouche! So no matter what your vision is for your special day, think outside the cake pan and choose a dessert that reflects the daring souls of you and your new sweetie.