By Samuel Horstman
They often say that a wedding is the happiest day for the bride, but what about the groom? Planning the big day is a task that is often appointed to the bride to be, leaving the groom in the shadows until it's time to say those two words. From color schemes, floral arrangements, the theme and the reception, it seems that a groom rarely gets a say in his special day.
Planning a wedding isn't something men want to sit around and plan but when it comes down to the big picture, we do not want to feel uncomfortable in front of friends and family when the time comes to say "I Do." Now ladies, I am not saying we completely want to take over all of the planning but when it comes to our part in the wedding, I think we are more than capable to manage it (just don't let us get out of hand). Planning a wedding together not only minimizes stress but everyone will have fun in the end.
Here are some simple steps the groom can "man up" their part in the wedding without overshadowing what the bride has in place.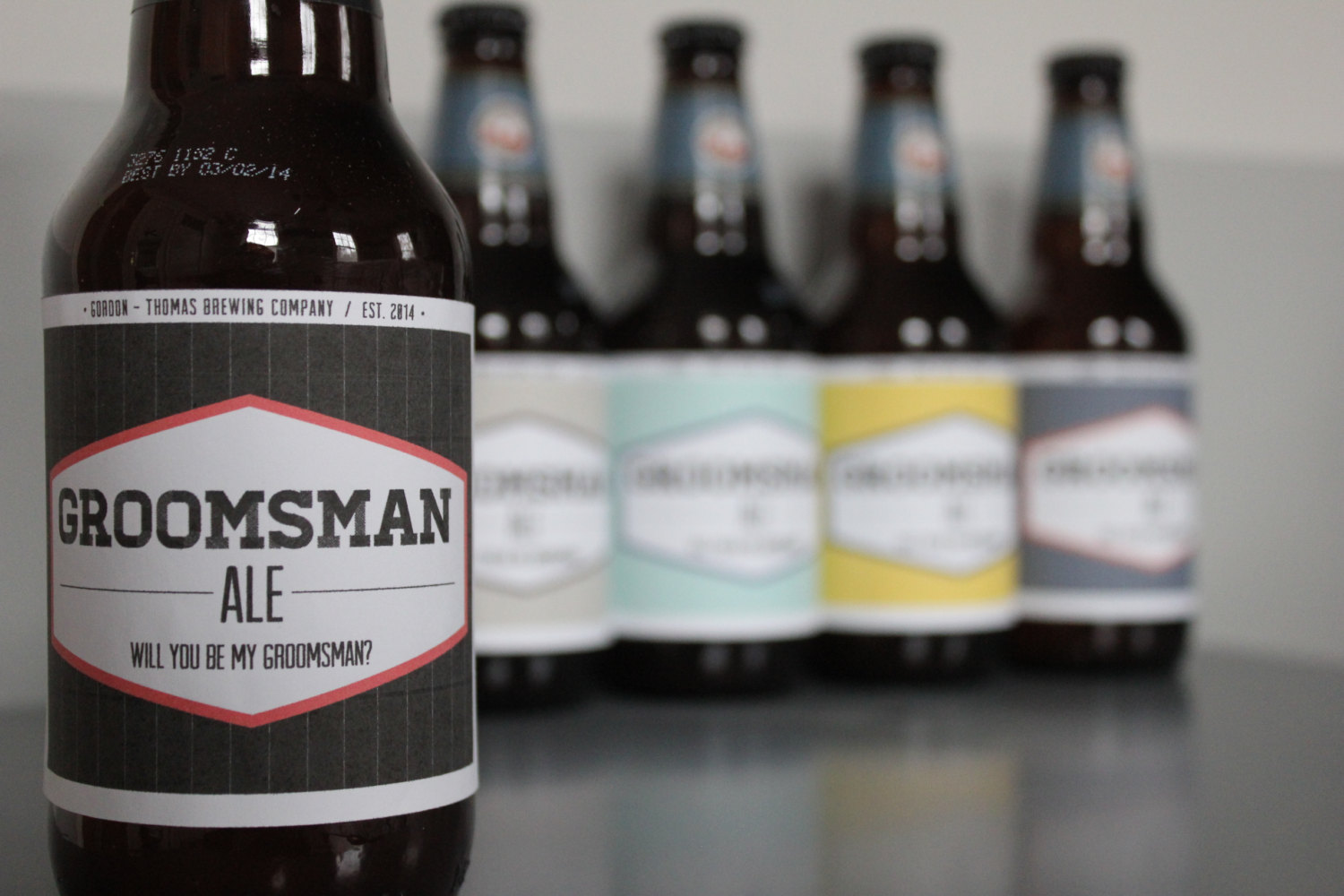 Groomsmen There are many ways to ask your very best "bro" to be part of your wedding. Ditch the old fashion text message, get up and go ask in person. Depending on your personality there are many approaches you can take. One way to make your asking more formal is creating an invite with a bow tie wrapped around it asking your friend or family member to be a groomsmen. For the more comedic guys, pop the question by getting down on one knee just like you did for your future wife. If you already have a photographer in place, have them follow you and snap pictures of your groomsmen reaction for future laughs.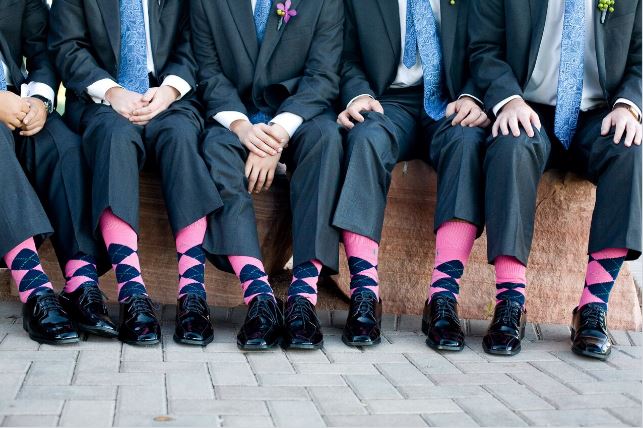 The Tux Let's be honest here, a tuxedo in comparison to the bride's gown is not that spectacular. At most you match the overall color scheme of the wedding. Whether you are a sports fan, a geek or a whimsical person, you can add that touch of your personality to your tux and your groomsmen could possibly follow suit, literally. In all cases you can invest in cufflinks that showcase your team pride, favorite superhero, TV show or something you love like Legos. Socks are also a way to show your whimsical side. For your wedding photos, posing like a superhero and wearing your favorite hero emblem under your shirt.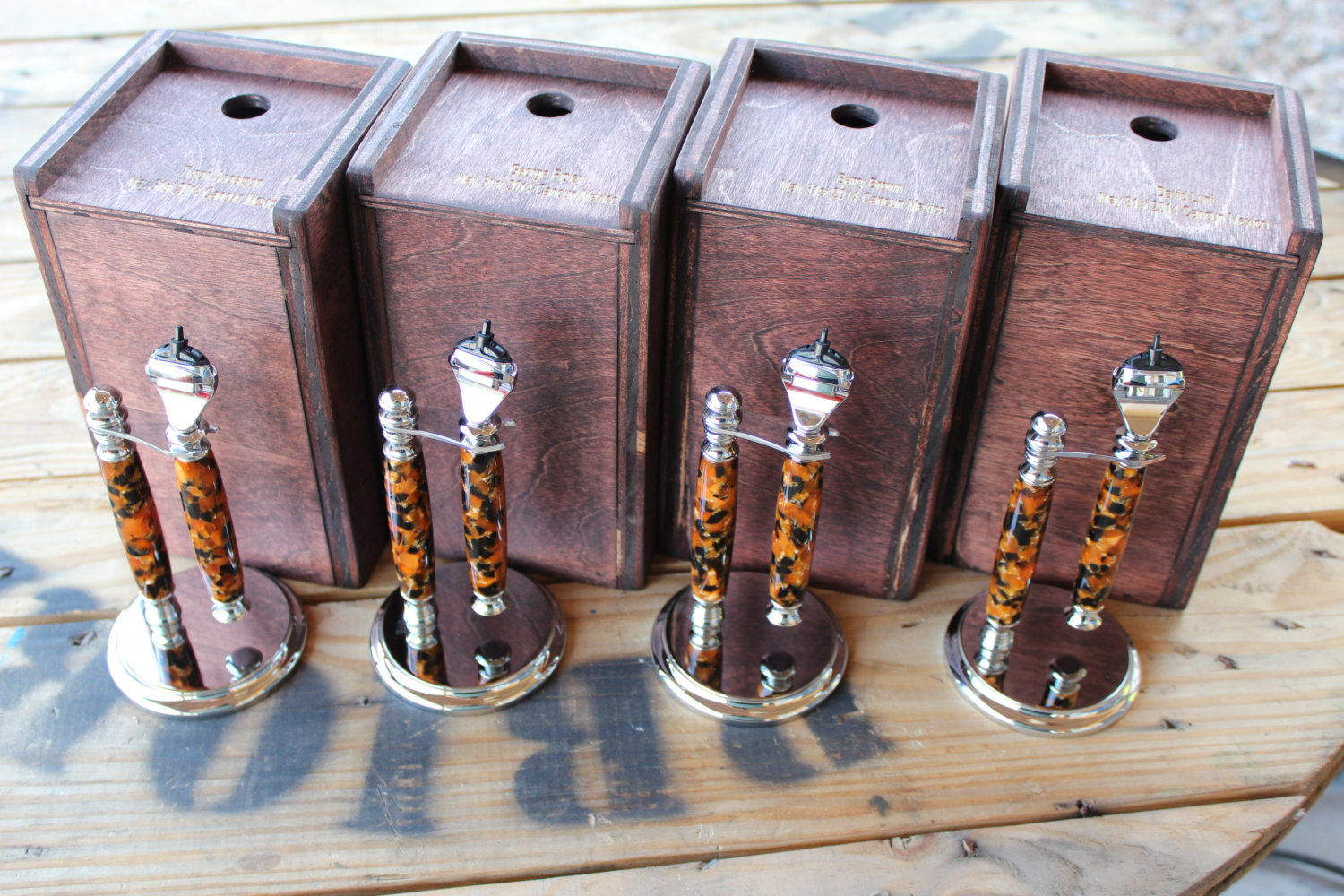 The Bachelor Party No matter how you plan on celebrating the night before your wedding, this is the time to say thank you to the men who signed up to be by your side during your big day. You know your guys better than anyone so gift them with something they will hang on to for years to come. Sites like Etsy.com can help you find a personalized gift such as an engraved flask, bottle of whiskey, or bottle opener.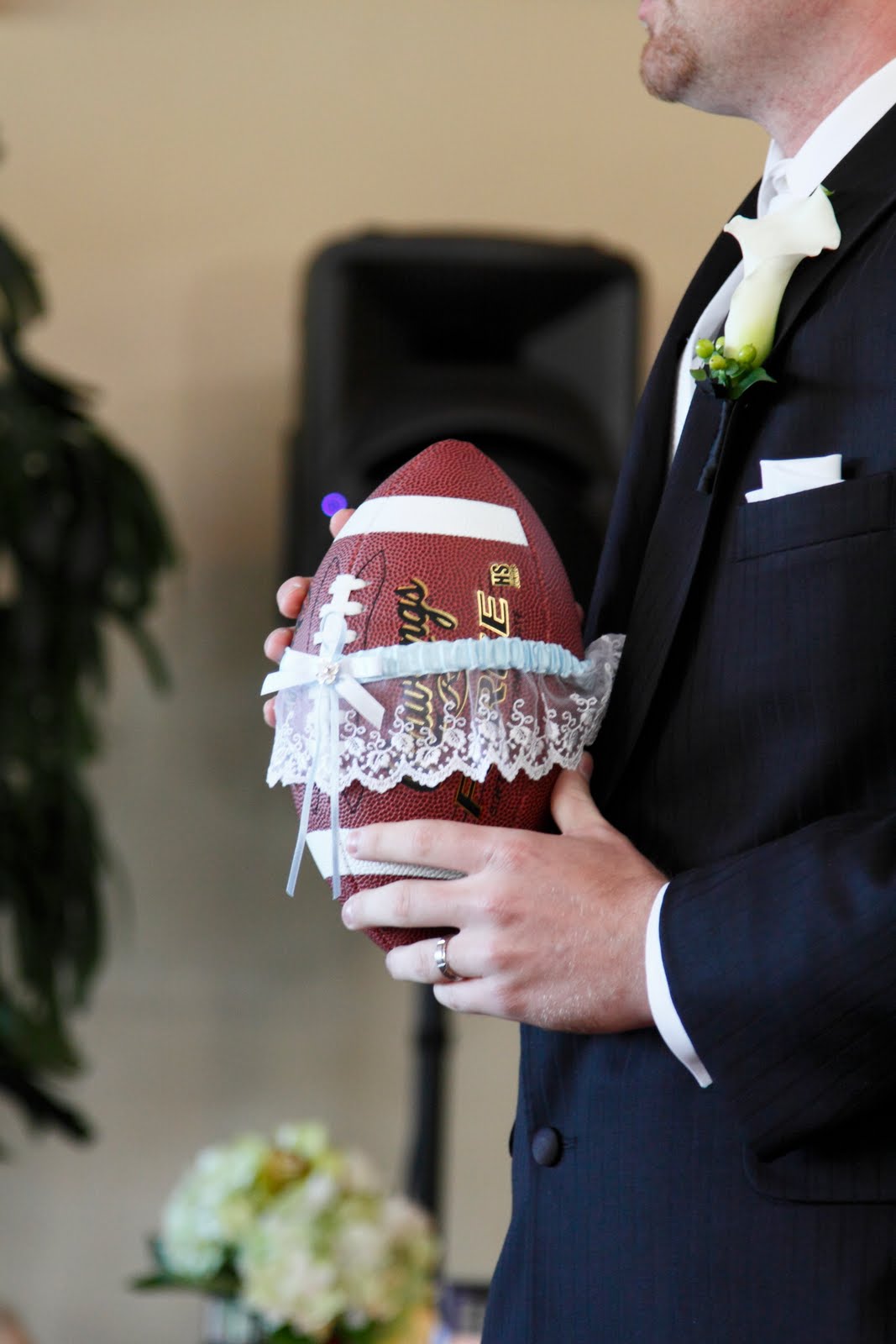 The Reception After the "I Do" comes the party, the dancing and the rest of the fun. Just because the biggest part of getting married is over does not mean you still cannot add a few more of your own personal touches. For starters, when it comes to tossing the garter, wrap it around a football or a baseball and have all the guys at your party play catch. Lastly, you can always incorporate your personality into the groom's cake. You can decorate it with your favorite sport's team logo, something related to your profession, or even your hobbies. Most cake bakers are super creative these days and can help you bring your vision to life.