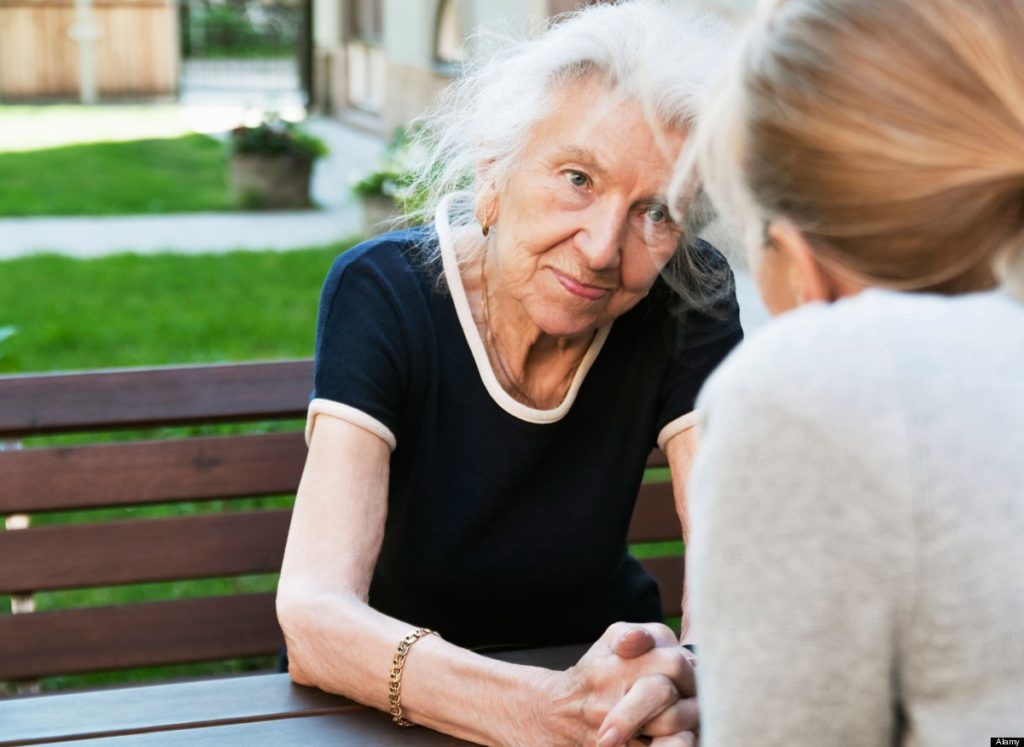 By: Margo Lepe
It's comforting to hear a parent who lives far from you say they're doing "good," but how can you really know if they're as "good" as they say they are? Often times, seniors who are so used to being independent and live alone do not want to seem as a burden to their loved ones and would prefer to hide their problems, in hopes of not worrying their children.  To avoid missing the signs or the fact that a parent is not "good," experts say it's important to visit the person and see for yourself if your loved one's wellbeing is at risk and helping them, if needed.
Benessa Jayme is a Resident Care Director for an assisted living facility in El Paso and says simply staying in touch often by phone or online does not cut it. She says while phone calls are of course meaningful, meeting in person can be even more significant. These kinds of visits can allow loved ones to observe any unusual behavior such as aggression, personality changes and possible depression.  Becoming familiar with parents' neighbors may also help to alleviate worries a child living far away may have.  Someone living near the parent may be willing to check on them from time to time to make sure all is well and if it's not, knowing who to report it to.
Jayme says certain times during the years such as birthdays, anniversaries and holidays are especially important when it comes to keeping a closer eye on your loved one.  Perhaps, once visiting, she says children may notice things that are not right such as bad hygiene, a messy home that was often in order, stacks of unopened mail or dirty laundry lying around. The aging parent may also appear disheveled, unbathed or perhaps is not taking their medications as they should.  Experts say other red flags include burnt marks on pans, the stove or countertops and old food in their refrigerator. Bumps or bruises caused by a slip or fall are also signs that something may not be right.
Jayme suggests even using the right words to help the situation. For example, suggesting a "spa or beauty day" for your loved one might alleviate the frustration and anger an elderly person might experience when it's time to bathe. Once an elderly parent sees that a family caregiver or home health aide is beneficial, he or she may even began to feel more comfortable with the idea of needing assistance.
Typically, parents don't want to worry their children and may tell them all is well. And while children of aging parents may want to give them the benefit of the doubt, in hopes of helping them age appropriately and comfortably, a near-miss accident is what often leads people to reconsider their parent's living arrangement. A caregiver, home health provider, reports from neighbors and perhaps even wearing an emergency device could help to lessen risks, assure family members and allow parents to keep their independence. However, speaking tactfully and remaining sensitive can certainly help an aging parent being offered assistance to know their space and integrity is still valued and of the utmost importance.