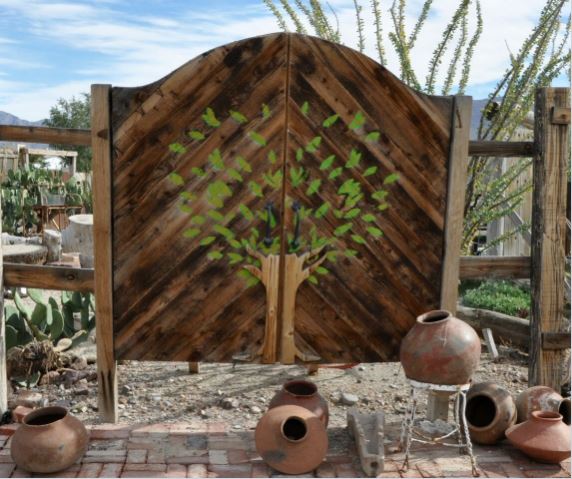 By: Lloyd Hamilton
In the land of the American dream, rung with five syllables of freedom, many exist here for the pursuit of life, liberty and happiness. Some immigrants are courageous enough to cross over into America with empty pockets, but high hopes of discovering a better life, closing the door behind them when they embrace freedoms and liberties as new citizens in the United States.
Antonio Gonzalez, 'Tony,' crossed through that door from Jalisco, Mexico in 1976 at the age of 18, leaving his friends and family behind to pursue that dream. Grounded in courage and boldness, with a persistent and ambitious heart, Tony had started working in Los Angeles, California washing dishes for a restaurant before he moved to El Paso, Texas where he shadowed a woodworker and began to develop the craftsman's skill needed to open his own business.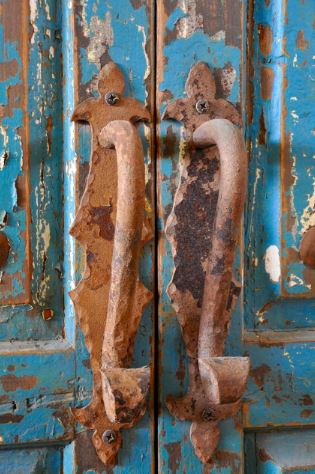 West Studio Doors provides carpentry and cabinetmaking services for hand-crafted doors, furniture and antique refurbishment. As Tony perfected his proficiency as an artisan, people from places in both Mexico and the southwest region
began to persistently pursue his skill set to restore and construct decorative doors for their homes; Tony had already built and restored doors on a micro-level. His unique and fashionable handcrafted Spanish-style doors complimenting a Jaliscan accent began to advance his business into a specialized market where refurbishment and newly-crafted doors are constructed for his residential clients.
This new market became a platform for his business, which grew to be a commodity for customers who needed exterior doorways. All of his projects are sculpted, one-of-a-kind and each one is detailed with forged hinges, handles, pulls, decorative mounts and latches, which all embody the authentically rustic hardware which is cast in iron by a local blacksmith.
"The city of El Paso deserves these doors, I live for this type of work," said Gonzalez as he pointed toward a weathered, homespun wood-door underneath its frontier-cast, cavetto top-ledge header made from old pine and encompassing eight hand-beveled embossed panels decorated with iron clad conquistador crosses. Every single door is custom-made from pine or cedar and drafted into reality from the clients own cut-sheet design.
The shop décor praises the name of his business as it is surrounded by all types of magnificent pieces, each chipped and routed, where some display unique Catalan-style designs and others radiate wood-stained features and original faded color.
When I asked about the most impressive projects he had undertaken,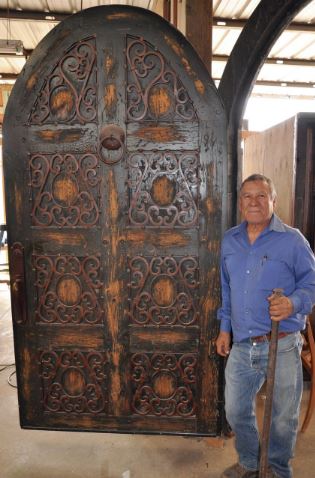 he looked back toward me with a humble smile and described a pair of tall, widespan pieces used for a car entryway in the Lower Valley. Almost a decade ago, Tony installed two walnut-stained pine doors, 24-feet wide by 8-feet tall, that mechanically open and close for vehicle passage.
Another large project was a French-style pair, 10-feet in width and 12-feet in height, installed at a mountain ranch near Vado Berino. Tony was able to construct these projects in a two-month span, while a typical door demands a six-week lead time before he is able to turn it over to his client. A quick google search reveals that only a handful of existing companies in Texas produce such a product.
Over the past 20 years, Tony has built over 500 doors and chiseled for himself a grand platform where his business is reflected in his personal American journey towards life, liberty and the pursuit of happiness.