By Valeria Contreras
Photography by Marcos Fernandez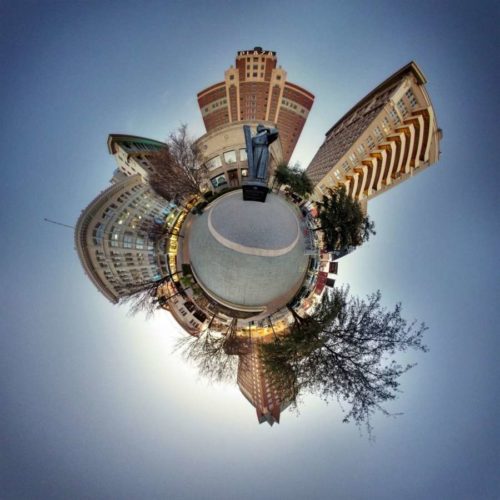 The process begins with a touch of a button. Click and flash. The rest becomes history, a documentation of the photographer' s point of view. From Marcos Fernandez' s perspective, El Paso becomes the setting of a fascinating world, full of vibrant colors and unique subjects as told by the lens.
Marcos Fernandez is a long-time photographer and managing partner of Zephyr Works, a local photography and website development company. Born and raised in El Paso, Fernandez has been using his talent as a way to promote the city and help it grow.
"It' s my hobby, my passion and my job. So it just works out that I can bring what I love to do so much into anything," Fernandez said. " I just want to photograph the world. I want to photograph it all, as far as I can reach."
Through his life-long experience behind the lens, Fernandez has created a breadth of work that showcases his expertise with the camera. From portraits to products, to weddings and quinces, Fernandez has documented many moments and places in the borderland.
Although Fernandez demonstrates an eye for detail in all of his subjects, his series of photographs of the Milky Way demonstrate a particular sophistication and appreciation for our Southwest skies.
"I've always been a fanatic of the stars, the solar system, stuff like that," Fernandez said. "When I finally had enough knowledge to know how to photograph the Milky Way, I was like, ' Yeah, let' s go try it."
In Fernandez' s work on the Milky Way, we can see the natural outline of a quiet night sky, accompanied by a splash of stars and light, reminding us that sometimes the best moments are found in silence.
"I drive out, quite often, actually, out to this little spot way out there," Fernandez said. " It' s low enough light pollution zone that you can get a decent enough shot of the Milky Way. It' s about getting away from everything and anyone and all of the light possible and that' s great out here in the desert southwest," Fernandez said.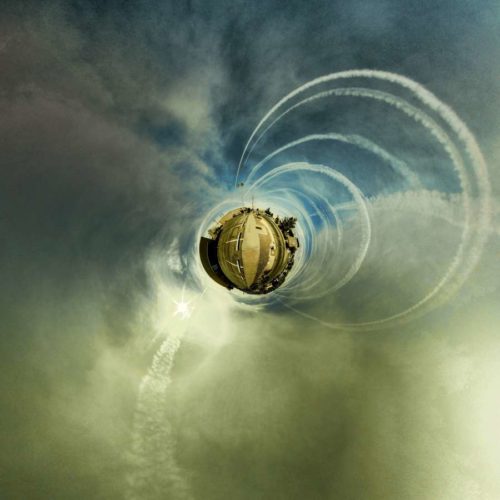 By observing the stars in Fernandez' s Milky Way, you' d be surprised to learn that these photographs are not heavily edited at all.
" Everything is fairly straight off of the camera, for the most part," Fernandez said. " Except the 360 images, those are completely rendered. Those are a matter of technical-know-how at the end of the day, knowing how to do 360 imagery."
Along with his detailed depiction of the Southwest sky, Fernandez also photographs iconic areas of El Paso and turns them into 360 panoramic shots. Images of Downtown El Paso and historic buildings such as La Hacienda, for example, are manipulated into curved, stretched and vibrant landscapes full of color and energy.
"I use a fish eye lens to do the panoramics. You stitch them together, with them all bracketed together like a circle," Fernandez said as he described the process.
In the panoramic of the old La Hacienda restaurant, located by Old Fort Bliss and the Oñate Crossing, a piece of El Paso' s history is reimagined as its own world. In the image, the restaurant is stitched together into a circle, creating its own three-dimensional globe.
In this world, Fernandez breathes new life into the historic building by emphasizing key characteristics in the rendering of La Hacienda. For example, the wooden door, which has been distorted in size by the fish lens, attracts the eye' s initial attention and prompts us to analyze the image in a circular motion.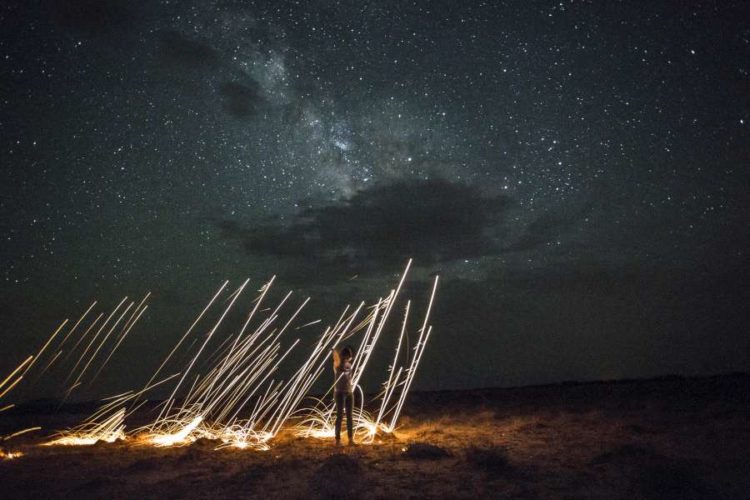 While taking a closer look at the door, we see the iconic pink walls of the restaurant. Our eyes then wander, moving clockwise, and find that the pink is interrupted by bright shades of reds, oranges and purples, sparking a curiosity of what could possibly exist in the reimagined patio, before pulling us back to the pink walls and a new, open door.
Perhaps this open door serves, conceptually, as an invitation to keep looking at the fascinating, abstract world created by Fernandez in this 360-panoramic shot. Or perhaps it' s an invitation to enter his own world and see what else he may capture through the lens.
"I've been doing this for a lifetime. I do it for the passion, I don' t do it always for the money," Fernandez said. "If you' re looking for a photographer, you' re looking for someone with a passion for it, who' s interested in getting a great image—and isn't worried about the rest."