By: Krysta Ayers
Photography by: David Parish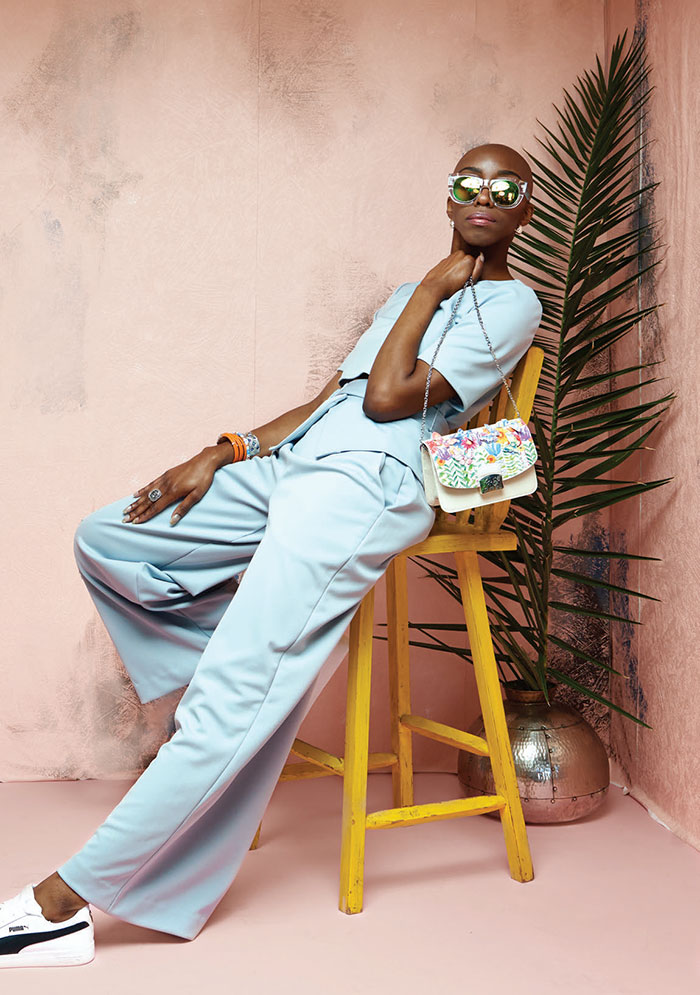 Megan Fullerton is dressed in her designs when I meet her—a structured powder blue, two-piece power outfit that she later tells me makes her feel good.We are in her work room, which happens to be a bedroom in her apartment, that is filled with designs, magazines, patterns and two mannequins. Her spring collection, on a rack behind me, is bright, colorful and demands attention.
Though she has had a successful run as of lately, her journey into the fashion world has not been easy. Before studying fashion, Megan began her college career pursuing a degree as a nurse practitioner while living in her hometown of Atlanta.  After starting classes and acting as president for the fashion organization at the university, she had a change of heart and decided to apply to Savannah College of Art and Design. "It was the best and hardest three years of my life," she recalls. It was there that she learned pattern making, sketching and the fine art of tailoring. Her senior project, a minimalist collection of wearable art that she poured her heart into, was featured at Saks Fifth Avenue in Savannah and was also featured in the SCAD Museum of Art— where Vivienne Westwood (British fashion designer) received the André Leon Tally lifetim e achievement award.
As Megan talks about her work, her warmth and passion becomes contagious. You can sense the pride that she has for what she creates and you immediately want to root for her." [This business] can make or break you. There's no guidebook." She smiles then adds, "I can't imagine doing anything else." Even after a failed attempt at mass producing her designs through a partnership out of China—losing all of her original sketch work, patterns and fabrics—she kept creating and pushing through in hopes of becoming successful. She is extremely hands-on with her designs with a goal of crafting a look especially tailored for the women that will be wearing them. Months after that first fiasco, Megan tells me that through serendipity she met a seamstress who was able to help produce her Spring collection (which launched on April 28, 2017), the bright and easy-going collection that hangs on a rack in her work room. Finding this seamstress was the happy accident that she needed to keep her collection on track and to keep creating for the future. "I wanted something carefree, calm but so beautiful. I didn't want [that] decision of what to wear this summer." As I combed through the rack, I could sense that exact vibe which she worked so hard to create.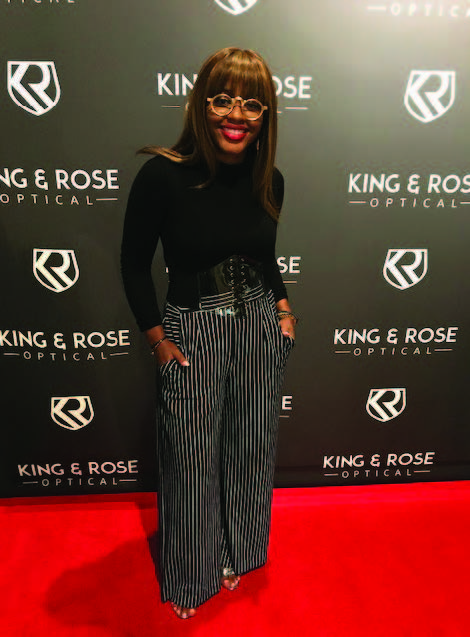 For being in El Paso for such a short time, Megan can already say she has been a part of the Mercedes-Benz Fashion Show. It was another hurdle that she had to glide over, but Megan's passion has pushed her to persist when it comes to achieving goals. When she originally approached the show's producers, they loved her designs, but unfortunately, eight pieces were not enough to walk the show. With just two months until the show, Megan produced eight more outfits in order
to show her designs down the runway and make her mark in El Paso.
Her collections embody something special.  When I ask Megan who she designs for, she pauses and then says, "[My mission is] designing for the woman on a mission." This is the same statement that you'll see on her Instagram page and her website. "I try to think about where she's going, what she's doing." She adds that the women she designs for are bold, powerful, have integrity and confidence, but also have that self-doubt and are emotional. Her Spring collection embodies this with great bold structures and lines and bursts of color. "When I wear my clothes, I feel good, like I can do anything," she says.  For her upcoming fall collection, she shares that it will be all about metamorphosis.  This collection is for the women that "wear multiple hats." Whether you are going from a day to night look, or going from business to girl outing, Megan promises clothes that are transitional and go along with your changing environments.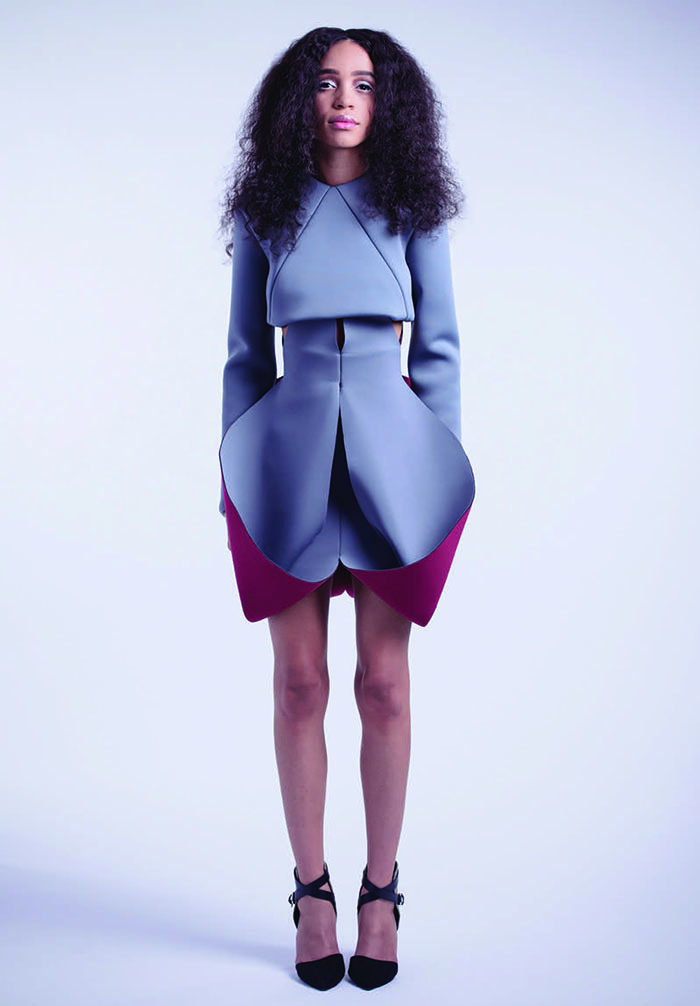 She tells me that her designs are special and very limited. Once the striped navy crop top is sold, it's gone and you can't get another.  She has sold at trunk shows, like one she did at Tres Mariposas, and has also sold her clothes at the local boutique, On and Off  Showroom, and a boutique in Atlanta called Rose Couture. Just this year, she also got her website up and running, which is another option for buying.
"Beautiful clothes are beautiful, but it's knowing I'm creating emotions through my designs [that I love]." These are the clothes that start a conversation, that have people asking, "Where did you get that from? Where do you shop?" Megan is giving El Paso a unique perspective into luxury ready-to-wear clothes that you won't find from anyone else in the city, let alone any major retail store.  So, when you're ready to feel confident in the clothes you wear and channel your inner Beyoncé (or whoever your queen is), look into Megan Fullerton's design and be that
Woman on a Mission.