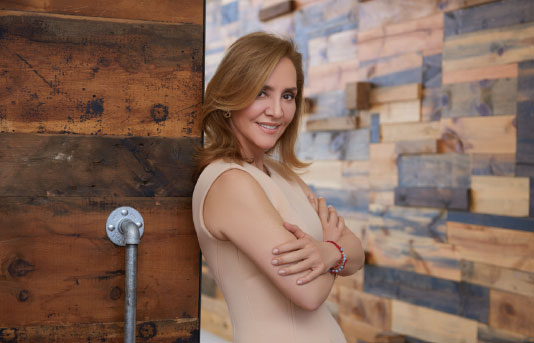 By: LADONNA APODACA
the Maestro Cares Foundation recently honored one of El Paso's own, Mexican business executive Angelica Fuentes, with the prestigious "Excellence in Corporate Social Responsibility" Award. Find out why this savvy trailblazer is such a force to be reckoned with.  On March 21, singing sensation Marc Antony and Latin producer Henry Cardenas, both co-founders of the Maestro Cares Foundation, celebrated the 4th annual "Changing Lives, Building Dreams" gala at a sold out event in New York City.
Angelica Fuentes was recognized on that auspicious evening for her significant body of work regarding the empowerment of women and children in Latin American countries.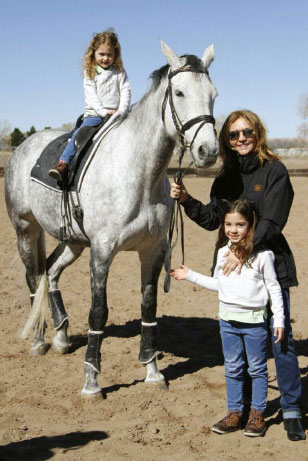 Born and raised in Cuidad Juárez, Angelica spent a significant amount of time living and working in Mexico City prior to returning to the borderland where she chose several years ago to make El Paso her home.
During a career that has spanned more than three decades, Angelica has become one of Latin America's most recognized businesswomen and philanthropists and is renowned as one of Mexico's most influential women according to Forbes magazine.
She has served as CEO of a global nutrition company, an international cosmetics brand, and a major natural gas distributor.
In the past 26 years, she has been involved with numerous international organizations and professional groups that support women's causes. Currently, she co-chairs the ABC Foundation and the World Economic Forum's Mexico Gender Parity Taskforce, an IMF initiative. She is also a member of the International Council on Women's Business Leadership, created by Hillary Clinton; she is a Global Defender for the Girl Up campaign, a program of the United Nations Foundation, and she was the first woman to receive the CEO Leadership Award for the championing of Women's Empowerment Principles.
In 2014, Angelica established the Angelica Fuentes Foundation, the philanthropic culmination of her life's commitment with women's causes. The Foundation is an organization with headquarters in Mexico and the United States, focused on Women's Empowerment and Gender Equality as one of the most efficient tools for social, economic and environmental development. One of the main initiatives of the Angelica Fuentes Foundation is FoCo, a series of forums that showcase prominent personalities whose aim is to stimulate cooperation and increase the visibility of the subject of women's empowerment.
It is for this multitude of achievements that the Maestro Cares Foundation chose to select Angelica as this year's recipient of their Corporate Social Responsibility Award. On the heels of returning home from the awards ceremony, I had occasion to visit with Angelica briefly and ask her a few questions about the Maestro Cares Foundation and the future of her career.
Ladonna Apodaca (LA) – If you would please, can you tell our readers how you first became familiar with the Maestro Cares Foundation, what it's mission consists of and how it has impacted you?
Angelica Fuentes (AF) – I first became familiar with the foundation at the Latino Impact Summit 2016, an event organized by Public Foundation, Cala Foundation and the United Nations to discuss issues of relevance for the future of Latin America.  I was very impressed [with their mission]. I find the determination and the commitment of the Maestro Cares Foundation founders, Marc Anthony and Henry Cardenas, to be very inspiring. I believe that people who wake up to their full spiritual potential have the power to make all the adjustments needed to evolve and by evolving, they make the world around them change altogether.
"Our mission is to empower everyday women to be a complete woman in every aspect
of her life. I would like every woman to know that beauty and power come from within."
(LA) – Can you tell us if there is something in particular that you are most proud of in your career and how that may have brought your work to the forefront with the foundation?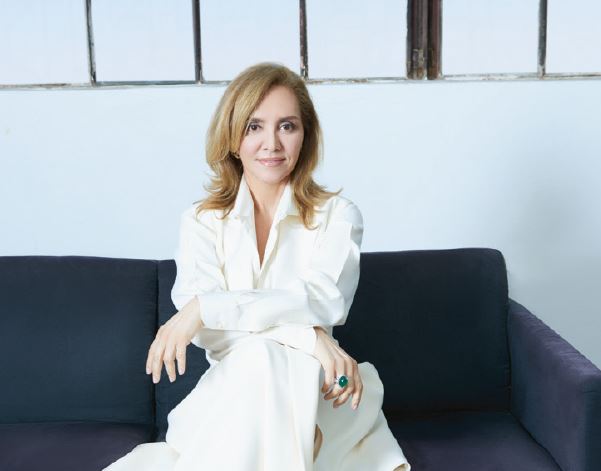 (AF) – I can tell you that I am particularly proud of my capacity of resilience: no matter how challenging a situation is, I always find the strength within myself to keep on moving forward with my mission.  Since I was very young, I've known what my mission in life is; empowering women and promoting gender equality has always been a priority in all my endeavors. I am fully committed to this cause and will continue working to improve the quality of life for girls and women. The great Gabriela Mistral, the first Latin American female poet to win the Nobel Prize, said it best, "Se tu el que aparta la piedra del camino…" Wherever there is an obstacle, be the one who clears the way. And that is what I try to do every single day of my life.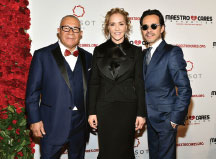 (LA) – I read that the foundation strives to improve the quality of life for Latin America's most impoverished youth. As an empowered woman, who inspires other women, how does this philosophy tie in with your personal mission statement?
(AF) – The foundation and myself share the idea that every child, no matter gender, socioeconomic condition, or nationality, deserves the opportunity to develop their full potential as human beings. Children are the future and we must do everything that is in our hands to leave them a better world and encourage them to exert a responsible leadership. No other objective is more important to me than helping others finding their own path, their own space, and their own voice. We both share a desire to build a better society for future generations.
(LA) – What are your dreams for the future of women and children in Latin American countries?
(AF) – I now have two young daughters of my own and I have dreams for their future and for the future of the 300 million girls and women across Latin America. A future where the values of love, equality, tolerance, freedom and respect for human rights are upheld. A future where men and women are treated equally and have the same opportunities. A future in which women and girls enjoy access to education, health services and economic opportunity. I would like girls to grow up without fear. I dream of a future in which women are free to make their own decisions and develop their full potential.  Angelica's efforts to empower women and advocate for gender equality are boundless. The various foundations and organizations prove to be a tireless effort to be the change she wishes to see.
"I believe that women are powerful, but they must know it and internalize it. An empowered woman is a woman that is not afraid of accepting her own reality and is able to love, value, and embrace her true self. Her gender does not decide anything for her; it does not define her."
Some of her projects include:
A Complete: "A skincare company that's dedicated to the development, sales and distribution of affordable and effective anti-aging products. A Complete's products are innovative and blend natural ingredients with the latest development in cosmetic technology."
"Our mission is to empower everyday women to be a complete woman in every aspect of her life. I would like every woman to know that beauty and power come from within."
GEF (Gender Equality Fund) is an open-ended fund that we established to invest in large-cap companies listed in the United States with a dual strategy bias: a value investment approach focused mainly on capital preservation and a publicly listed company evaluation approach focused on a company's gender equality performance.
Providing women at the base of the income ladder with the possibility of savings and access to capital market returns is based on my firm conviction that learning how to save and how to invest is very effect for overcoming poverty.
The last project is The Angelica Fuentes Foundation. "Our goal is to promote and encourage gender equality and women's empowerment in Latin America as one of the most efficient tools for economic, social and environmental development in the region."
Since its creation in March 2014, the AFF, through its 23 current partners, grantees and gender equality programs is currently reaching an estimate of 270,000 girls and women in the hemisphere in more than 40 communities in five countries. Those countries include Colombia, Peru, Chile, Guatemala and Brazil.
"I can proudly say that we worked with the United Nations Foundation to change legislation in Guatemala to raise the legal marriage age from 14 to 18 years. This is one of the greatest milestones in Latin American youth rights in decades. The joint effort between the United Nations Foundation's Girl Up and the Angelica Fuentes Foundation will have an immediate impact by protecting 3.5 million children."
It is no wonder she was recognized for her body of work and received the Maestro Cares award. Congratulations again … you are indeed a woman who is very deserving.