Photographed by: Jamiah Dancil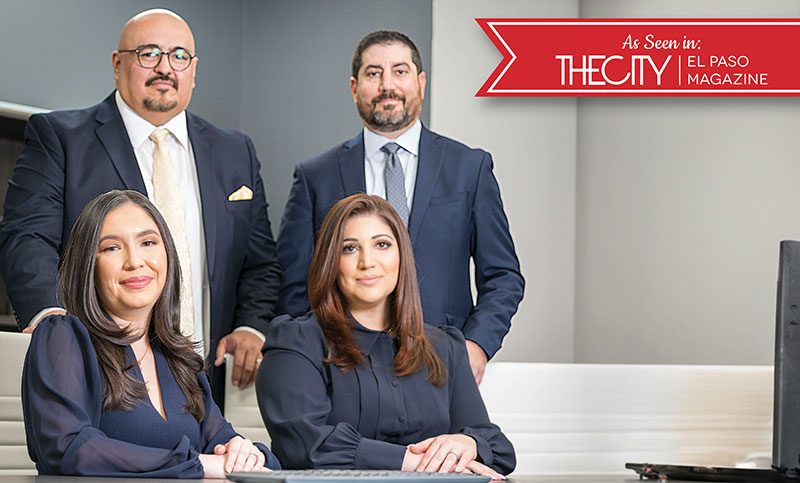 What type of law do you specialize in?
We handle serious personal injury or death and employment related claims in Texas and New Mexico. Please visit our website www.mijlawfirm.com to learn more about the type of cases we handle.Why do you love practicing in El Paso?
El Paso is Home. Each of the founding members of Mendez Isaac Joudi were born and raised in El Paso, and what better place to practice law and raise our children. The borderland is a unique region with wonderful people. Somos familia.
What distinguishes you as a lawyer/law firm?
At MIJ, we have over 40 years of collective experience successfully trying cases in both state and federal court, as well appeals before the Texas Supreme Court and United States Court of Appeals for the Fifth Circuit. Trial and appellate experience is invaluable when it comes to providing the most comprehensive representation possible.
Why should readers turn to you/ your practice for legal services?
Our law firm does not believe in quick settlements. We have the resources to handle any case regardless of complexity or size of companies we are up against. We are known for our trial experience.
Mendez Issac Joudi
320 Texas, Suite 300
El Paso, TX 79911
(915) 444-1000
www.mijlawfirm.com