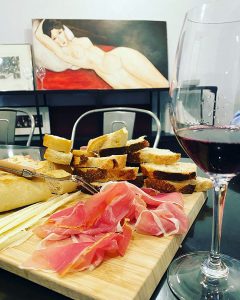 By Laura Gallegos
Owners opened Pilón on February 7th, 2021. Ramiro Gomez (Park Tavern and 150 Sunset) wanted to open a place where folks could enjoy drinking wine but could also shop for their homes and feel as though they were given a good value.  George Diamos (1/8 Pizza Pub and Cincinnati Bar and Grill) wanted to emulate the wine stores of France and Italy where everyone from a daily laborer to the wealthiest folks in town could be found enjoying a sandwich, salad, and a glass of good wine on any given day. (The Caesar Salad was divine by the way). They both imagined that Nick Diamos, little brother of George, would be a favorable choice to run such a place.
Conversations were had, papers were signed, and a name was conjured up.
"We wanted to be able to offer folks a sip of wine as they entered so they could relax as they searched for the right bottles to take home or enjoy at one of the few tables we had installed," said Nick Diamos. "The name Pilón was jested at and soon became the favored option. In the Southern US and Northern Mexico, a Pilón is a gift that a vendor gives a good customer."
Pilón has become a place where folks come to look for interesting, small production wines to take home, but where people can come enjoy the warm inviting environment and meet others who are interested in good wine.  It is a place of learning says the manager.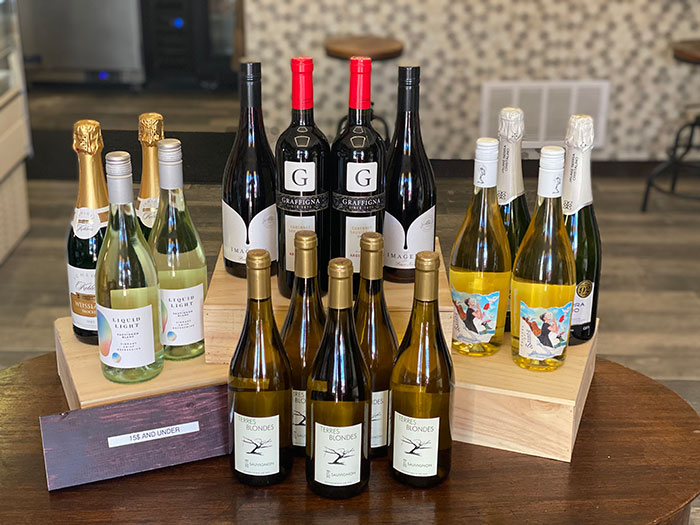 "We have a small and growing library of wine reference books, and we are always happy to be teaching and learning about wine together," said Diamos. "Sometimes groups of people who had never met will take turns buying bottles of wine and sharing them with each other."
Indeed, Pilon is a special place. Next time you need a bottle of wine to take as a gift to a friend or a dinner party, stop by Pilon for something special. Or, stop by for lunch in the welcoming atmosphere with little nooks to hide, chat privately with friends, and sip a special glass or wine.