When it comes to your wedding day, we know that no detail is too big or too small to be overlooked. From your hairstyle to your accessories, every detail must be perfect. So why should your nail polish be any different? With neutral and light pink shades often the most popular choices among brides, there are hundreds of different tones to choose from. With such a wide range of options, picking the perfect shade can feel overwhelming. But no need to stress, we have narrowed down the most popular bridal nail polish shades specific to your skin tone.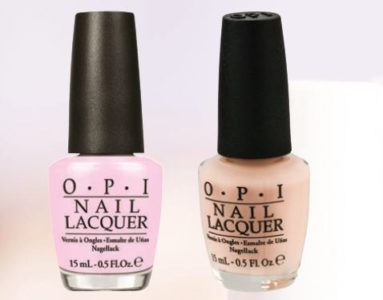 Porcelain/Light Skin Complexion
For porcelain or light skin complexions, the best shades we found are sheer or very light pink shades. These shades work very well with this skin tone as this lighter, flesh-tone color compliments the skin while still adding a hint of pink to the nail. For a creamier, slightly more prominent pink, try "Mod about you" by OPI. For a shade with a sheer, more natural looking coverage, reach for OPI's "Bubble Bath."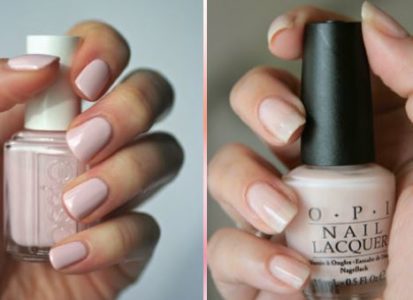 Olive/Medium Skin Tone
For this skin tone, we found that pink shades with a darker hue or peachy undertone work best. "Mimosas for Mr. and Mrs." by OPI is one of the best shades we found. This tinged nude dries sheer and is the perfect shade for any bride who wants a natural look for her wedding day. The sheer beige provides just enough contrast to look elegant yet natural. For a brighter pop of pink, try Essie's "Fiji." This creamy light pink works beautifully against the contrast of olive or medium skin.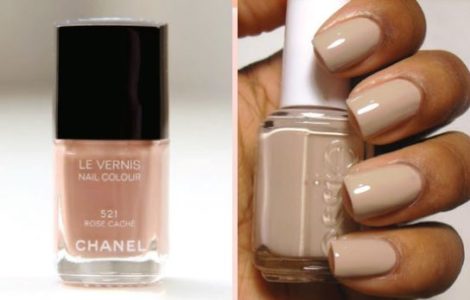 Tan/Dark Skin Tone
For tan or darker skin tones, the shades that work best are a dusty rose or darker beige shade. "Jade Rose" by Chanel is a beautiful sheer color that accentuates darker skin tones while still bringing a tinge of pink to the nail. For a brighter, but more neutral tone try, "Sand Tropez" by Essie. This beautiful shade dries a creamy beige and is the perfect nude for anyone with a darker complexion.
No matter what your skin tone is, the right shade for you is never out of reach. With hundreds of shades to choose from, your manicurist should have no problem helping you find the perfect color for your big day. From light pinks to dusty rose, you'll be sure to find that perfect shade that seamlessly accentuates your dress and bouquet, while simultaneously complimenting your beautiful skin tone.