It certainly feels like Fall with all the rain. So, with that Fall mindset, why not get ready! There is plenty of time to organize the good stuff in your wardrobe, purge the old, and purchase the new. So, what to buy? The City Magazine went to one of El Paso's experts in fashion to find out. Gesuina Legaspy of GAL Fashion gives us these 5 essentials for Fall.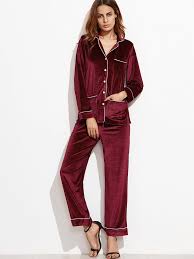 Whether you are man or women, Harry Styles made it popular to wear pearls. Find some vintage pearls, borrow them from your grandmother, or purchase them new. They are a must have for Fall.
The Pajama Suit. It is no surprise that the fashion world has made it cool to stay in your pajamas 24/7. Afterall, we've been wearing them for the last year because of Covid. You can wear a pajama suit during the day with slippers or at night with heels. This ensemble is perfect for traveling. Just make sure you get a nice set and you are on your way to chic and comfy.
The chunky slipper. Designers are making their own versions of the chunky slipper. Have fun with it. You can even wear them in public thanks to our new sense of "casual." The chunky slipper is a major must have.
Just when you are ready to reach for that darker palette of clothing, here comes the lighter and blighter color terracotta also known as dusty rose or dusty pink. So, rethink those Fall colors in your wardrobe and integrate something new for Fall.
Knit Ribbed Sweaters. Remember the 70's Show or Three's Company? Those knitted ribbed sweater are back! Hopefully, you can pull some out of storage or buy the new trend online. Whether it's a Midi Dress or High Mock Neck sweater, ribbed is in!
This Fall's trend is all about relaxation. "We are moving into a world of comfort and glam which I am obsessed with," says Legaspy. "Other trends to look out for are dresses that are getting longer and longer. It's not matronly. It's chic!"
For all the latest trends keep checking in with The City Magazine.