By Kayla Melson
Photography By: Jonathan Weingers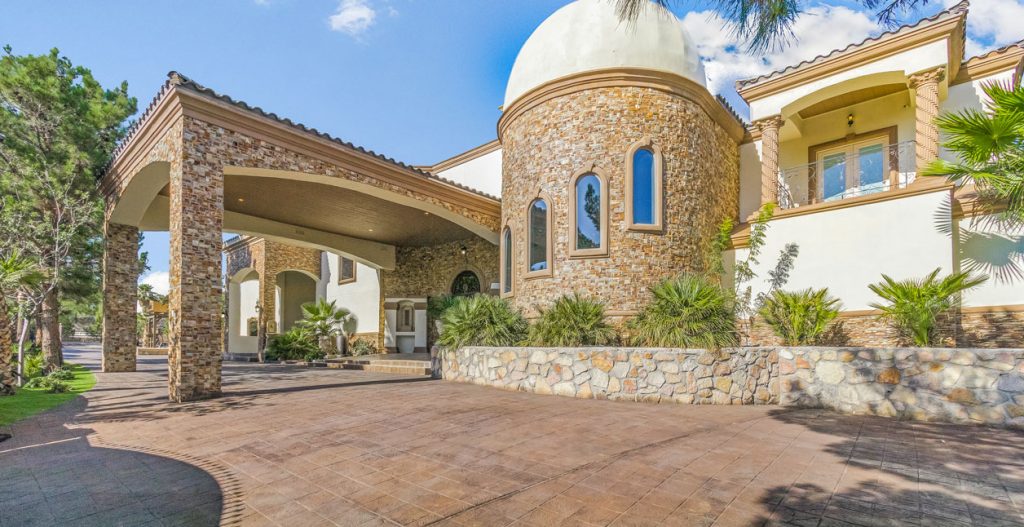 When many locals think of large, glamorous homes in the El Paso area, neighborhoods in the city's west side and Upper Valley may immediately come to mind. However, one lavish East El Paso residence is proving that beautiful, classic estates know no one zip code.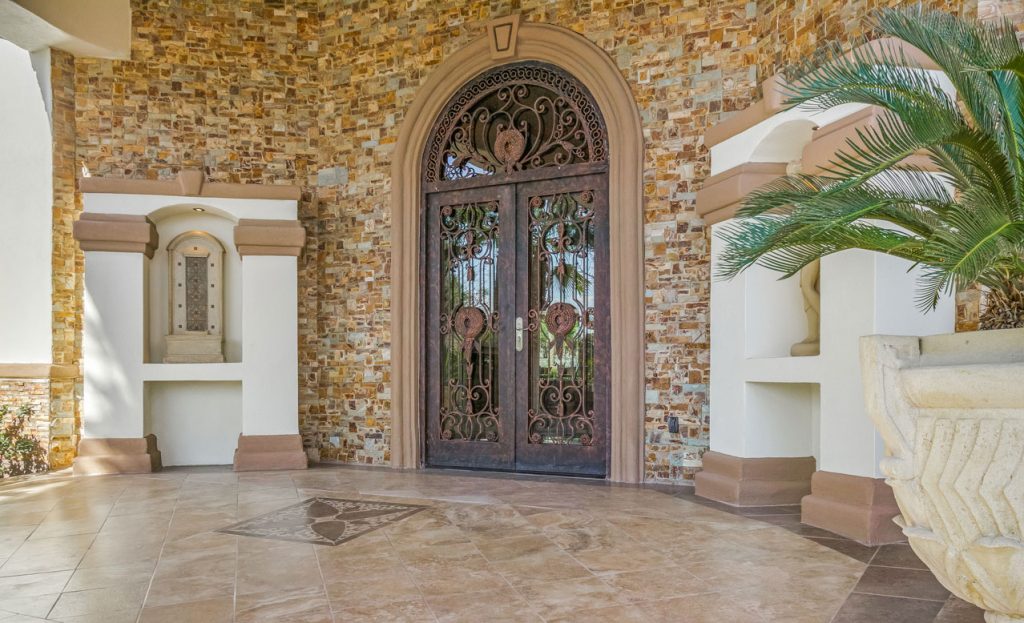 Between Rojas and Pellicano lies the Rancho del Sol Subdivision, a quiet neighborhood teeming with gorgeous homes that resemble those seen on the big screen. Just a handful of large houses comprise the area, including one residence that's sure to draw your attention the moment you arrive at its driveway.
"Our upper end homes have sold very well this past year," Realtor Sue Woo tells The City Spaces. "This eastside house was very unique and required that special buyer."
When you arrive at the intersection of Swaps and Double Jay drives, prepare to be overcome by a sudden wave of elegance. The luxurious corner home is the largest in the neighborhood with six bedrooms, seven bathrooms, and 8,845 square feet of timeless beauty.
"It is large, gated for privacy, and a beautiful one-acre lot," Woo said. "(It) looks more like a Las Vegas house."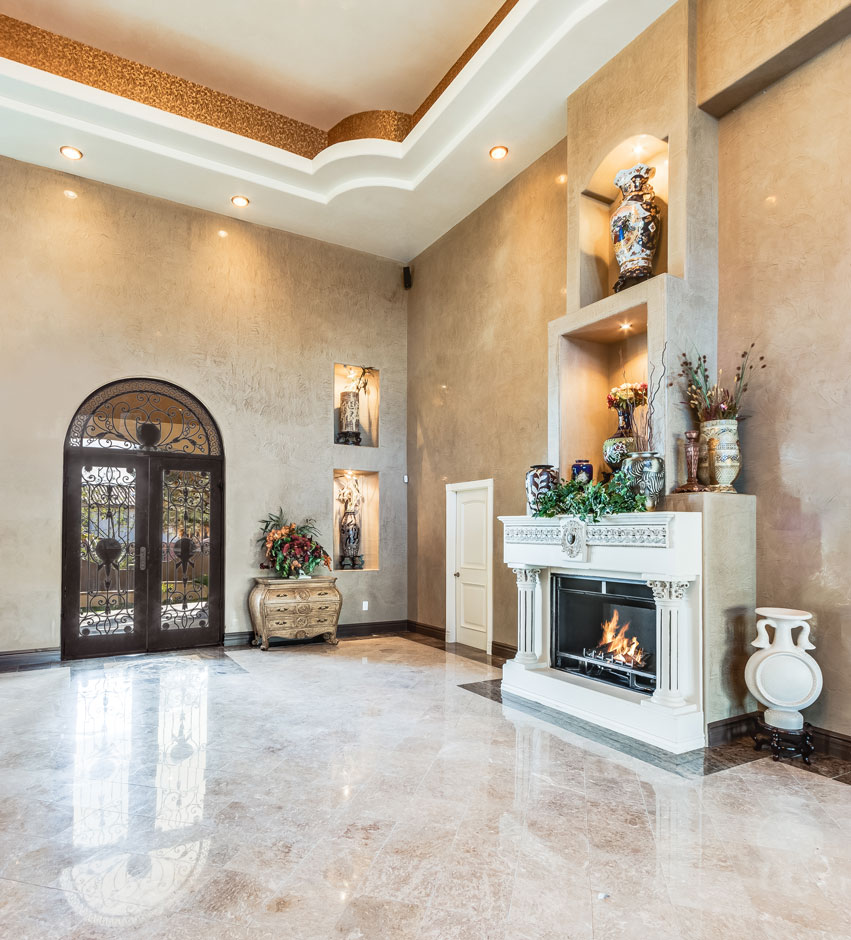 Although the property has become a dazzling staple in the neighborhood, that hasn't always been the case. The home that previously stood on the property was built in 1979, and was later demolished. According to Woo, the owner hired a subcontractor to rebuild the current residence in 2011. And the rest is history.
The estate is warm and welcoming from the moment you step foot on its tiled entryway. Large, arched doors adorned with rustic detailing greet you as you make your way into a world of pure luxury.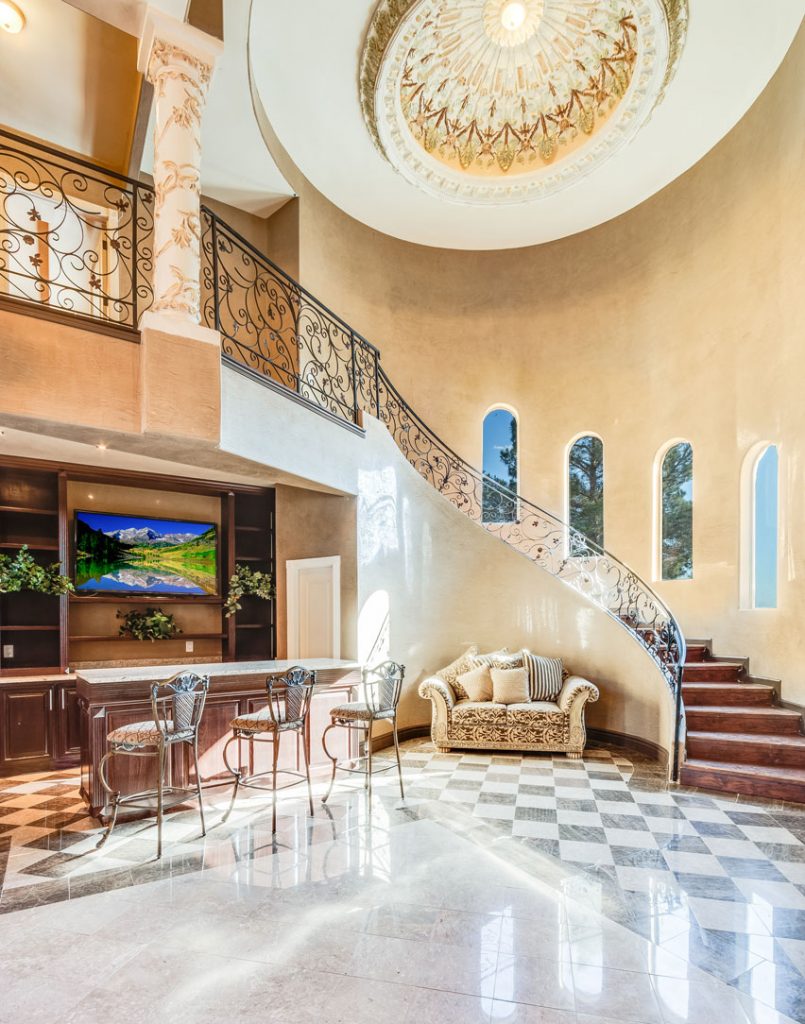 The bottom floor of the two-story home features an open-yet-cozy floor plan with several bright windows, high ceilings featuring gorgeous crown molding and recessed lighting, and elegant columns at the entrance of each room. Chandeliers, fireplaces, and warm walls and floors are the perfect complement, making any guest immediately feel right at home.
As you continue making your way through the house, you'll notice a kitchen that would inspire even the most infrequent of cooks to whip up a four-course meal. The area includes dark mahogany cabinets, stainless steel appliances, granite countertops, and a special dining nook that also serves up some scenery.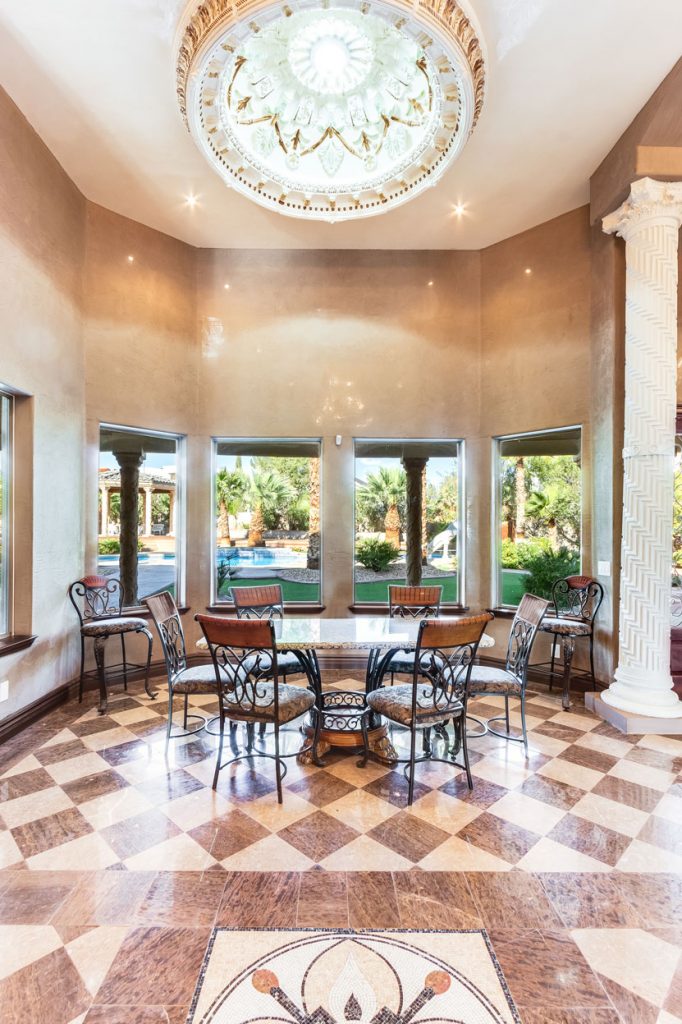 The home's second story is just as extravagant as the first, beginning with its copper-colored staircase that gracefully winds its way up to the top floor. Along the spacious hallways are bedrooms with classic hardwood flooring, private balconies overlooking an enormous yard, and walk-in closets that any fashionista would dream of.
The beauty of this home doesn't stop at its interior — both the front and back yards look like something out of a resort pamphlet. The backyard area features an indoor and outdoor pool, allowing its owners to live in a constant state of vacation. You can also enjoy soft grass, walkways along palm trees and desert plants, and large cabana that's perfect for entertaining.
The home's realtor says the house's exterior is so opulent that it even serves as a great backdrop for photography. "It's great for photoshoots," Woo said. "They did a photoshoot recently with people from California and also a photoshoot for a beautiful young lady who was going to participate in the Miss New Mexico pageant."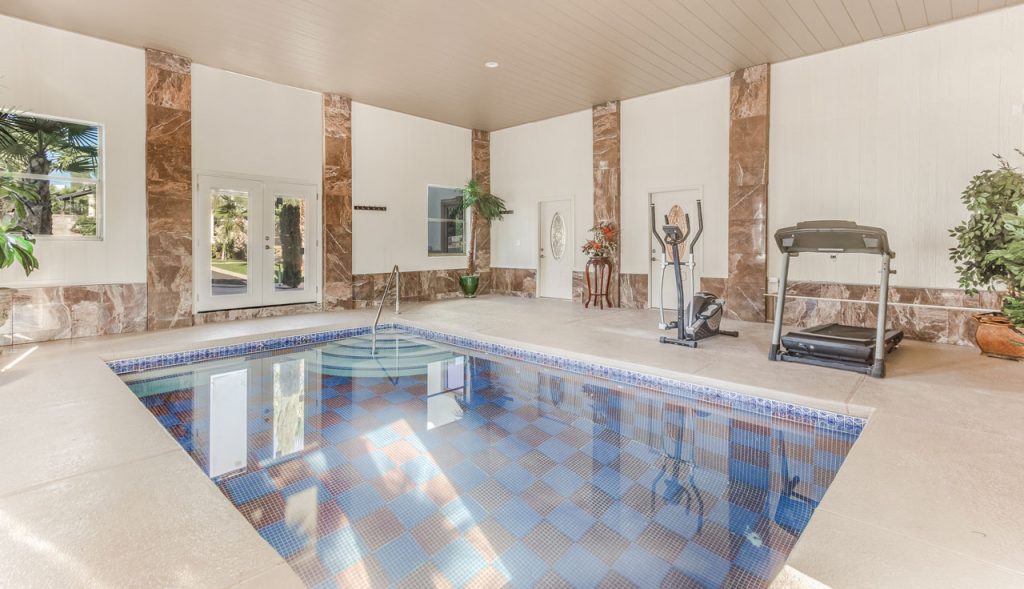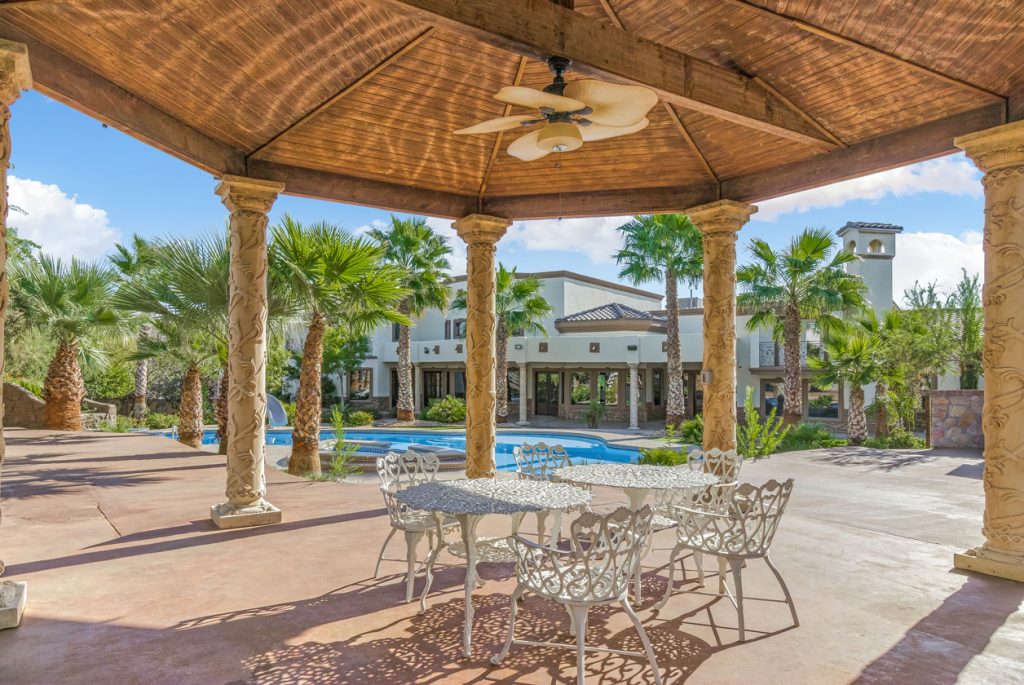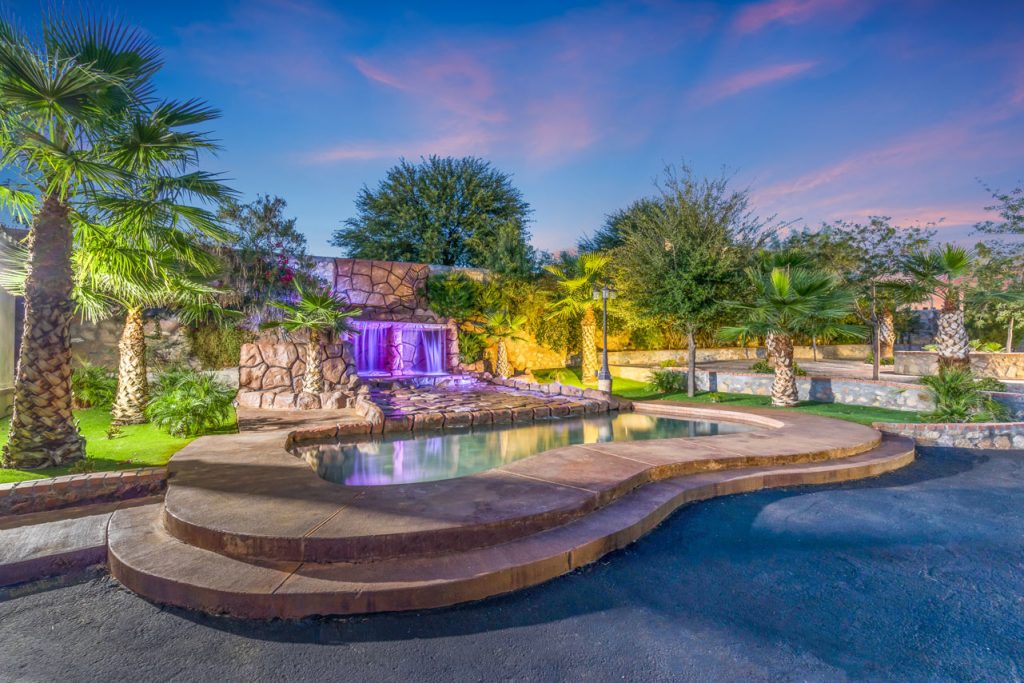 Although the home has accommodations aplenty, Woo says the house is most unique for an entirely different reason — its location. Factories and other industrial buildings can be found just over a mile away, making the home — and all of Rancho del Sol — a true hidden gem.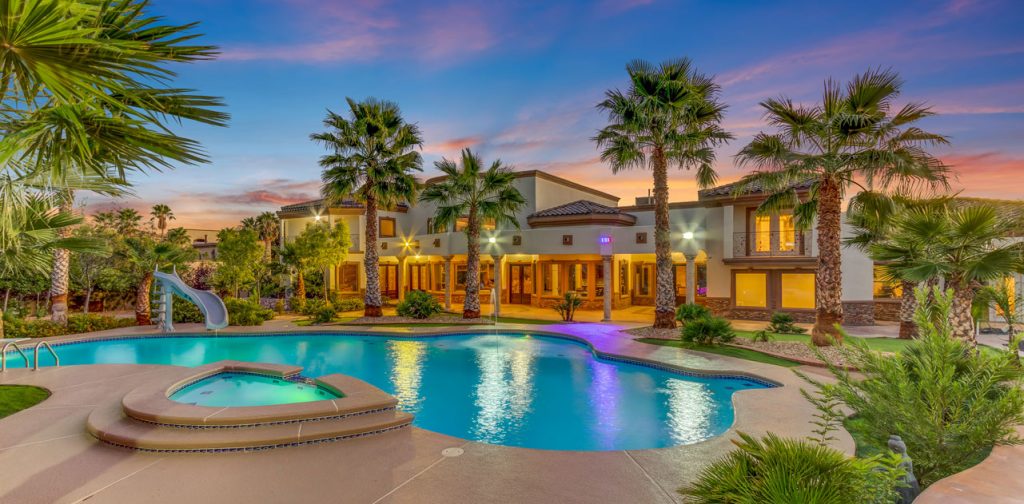 "No one would believe that big of a home would be in that area," Woo said. "(It's a) fabulous custom executive home."