By: Janene Rojas
Everyone knows how romantic Hawaii is, but maybe for your special getaway, choose a place that directly reflects your relationship as newly weds. Love to ski and cuddle fireside? Quebec is the spot for you! Need a little space? Try dining beneath the stars of the Australian desert.  Are you both huge Lord of the Rings fans? New Zealand is waiting. The world is a big place and there are so many unique locations to discover on your first vacation as husband and wife.
1 – Tanzania, Africa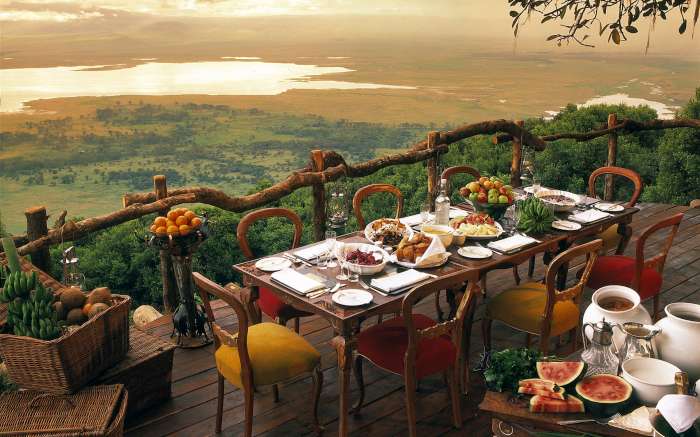 Visiting the Ngorongoro Crater, a two million year old collapsed volcano, hand in hand with your bride or groom is a humbling memory that will last a lifetime. Wine is provided while visiting the site, so order a glass and sip while looking out for black rhinos that inhabit the crater site.
There are thousands upon thousands of large mammals that call Tanzania home and you can see them up close while touring one of the many Tanzania National Parks on safari.
Things can get a little hot when you visit the local hot springs or adventure out to Mount Kilimanjaro, the highest mountain on the continent. Cool off at one of the many luxurious safari lodge or camp locations in the area made for people who want to experience the wild without sacrificing comfort. Safari lodges and camps look more like first class suites than "camps" and are located on protected lands in game reserves and national parks.
2 – La Rioja, Spain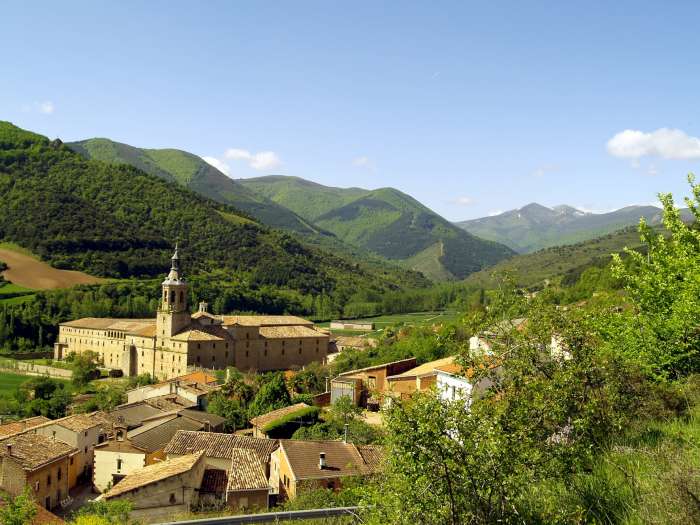 Spain's northern wine region, La Rioja is covered in rolling hills of lush green vineyards, so every photo you take here will be post card worthy.  Wine lovers will enjoy the Vivanco Museum of Wine Culture created by Pedro Vivanco and his two sons. It holds impeccable collections of wine history, like preserved ancient wine bottles and original Picasso paintings. Lunch is available at the museum café overlooking the vineyard. After dinner, the famous Caudalíe Vinothérapie Spa nearby has a special massage for couples with oils created with grape extract.
To experience Spain more fully, you can venture to nearby cities like Logrono, where the clustered streets are filled with traditional spots for tapas, drinks and other delicacies.
3 – Kyoto, Japan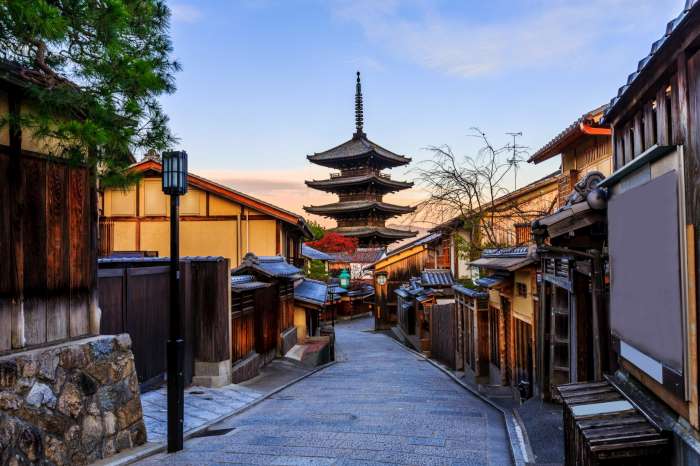 A peaceful vacation with unmatched scenery awaits you in Kyoto, Japan. It's recommended that couples explore the city in the fall or spring time because that's when the cherry blossoms are in bloom.
The area can be traveled by bike or simply walking, so comfy shoes are necessary. There are ancient temples to explore, as well as shrines dating back to the 6th century. Traditional geisha performances are also an exciting addition to a Kyoto getaway.
Whether you begin or end your vacation with a boat ride down the Okazaki Canal lined with cherry blossom trees, it is a must. To the Japanese, the short life of the cherry blossom is a reflection of our own fleeting lives. When they are in bloom, it is an annual reminder to live life to the fullest because our time is short. A new bride and groom can appreciate this message from nature to always cherish life's moments, because it does not last forever.
4 – Queenstown, New Zealand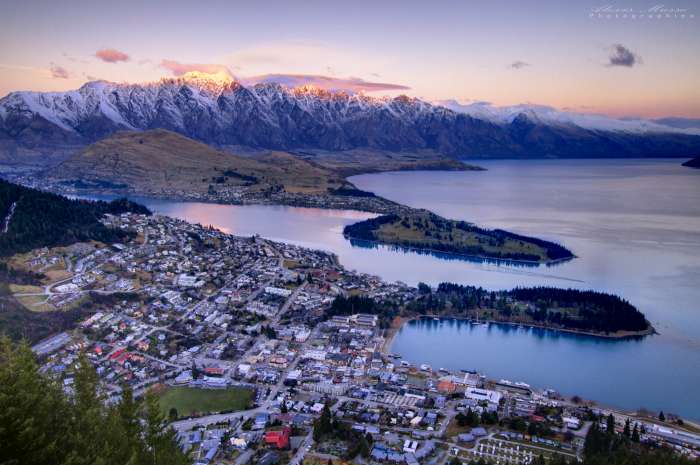 Action packed with tons of gorgeous sights, New Zealand has unlimited options for outdoor lovers. If your wedding day didn't already make your heart burst out of your chest, bungee jumping off the Kawarau Bridge might just do it. It's 43 meters down and could be an excellent bonding experience for you and your new spouse.
The dramatic view of the Southern Alps as the backdrop of the city is breathtaking from any angle and pleasant to view while rooftop dining. Hiking is a must and nature tours are plenty in the area. There are also seven Lord of the Rings filming locations in and around Queenstown. Some are dangerous to reach but the easier ones are a must see for all LOTR loving newlyweds.
New Zealand's summer is between November and April so this is the ideal time to pay a visit. If snowboarding and skiing is your goal, winter, June through September, is the time to plan your trip for.
6 – Cartagena, Colombia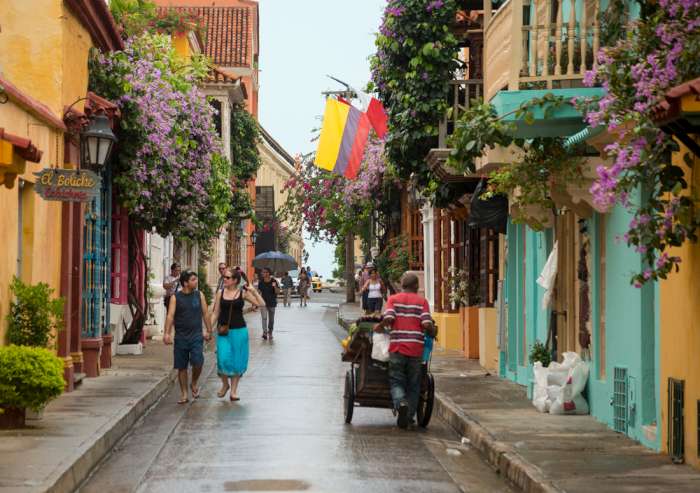 Drop dead romantic and incredibly chic; Cartagena is a city home to colorful historic buildings, buzzing nightlife, cobblestone streets, boutique hotels, grand churches and fine dining.
Explore just out of the city and you will find the San Felipe fortress built in honor of Don Luiz Carlos Lopez (a famous poet from Cartagena), which sits upon San Lazaro hill. The castle was originally built to defend the small city from pirate invasions.
Return back into town to visit the famous craft markets until sunset. Then, in the morning, treat yourself to fresh Colombian coffee.
There many beaches within miles of the city, so deciding which one to visit is tough. Islas del Rosario is a popular honeymoon spot to visit because you can boat from Cartagena on a full day boat excursion to the islands. Once there you'll find coral sand beaches, lagoons, colorful coral reefs and plenty of tropical marine life.