By: Janene Rojas
Styled by: Ladonna Apodaca
Photos By: Jonathan Weingers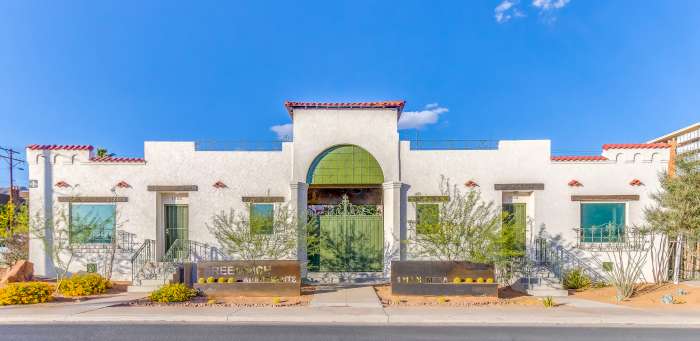 After purchasing the Greenwich Apartments almost two years ago, soon to be wed Steve Santamaria and Isha Rogers put the finishing touches on the project that Isha describes as a labor of love. With hard work and creative flare, the couple joined forces to completely restore the nearly 80-year-old apartment complex.
"We work together really well. Its been fun," says Isha. "Yes, we do whatever she says and it works really well," Steve adds with a laugh.
The tone is set as you enter the new gates of 1916 N. Mesa. You are met by an ironwork wall created by Roman Marquez of Roman Strength. Letters carved from metal read "Greenwich Apartments" in a modern design that maintains the mystery of what lies behind it.
Past the wall is a romantic courtyard with a trickling fountain made of handcrafted metal work. Recently planted crawling vines are already making their way up the walls to strategically placed metal accents.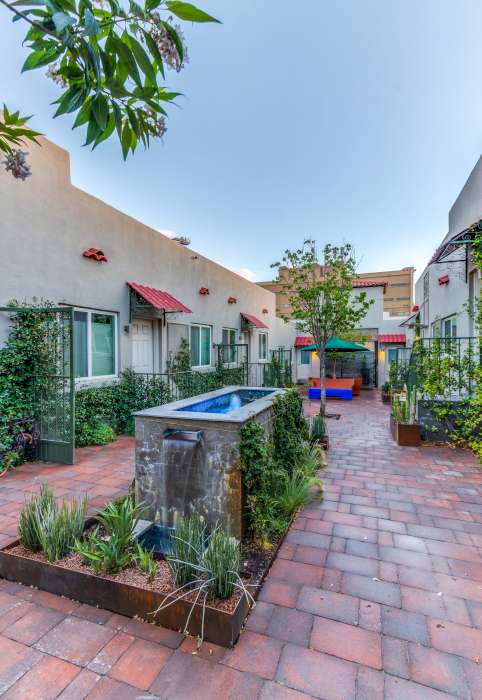 The couple transplanted some of their homegrown plants into the Greenwich gardens. Besides borrowing from their own garden to create a blooming courtyard, they shopped for star jasmine flowers, ivy, and Virginia creeper to go along the walls as well. Isha and Steve worked side by side and planted every flower in the garden.
Inside the apartments, scuffed floors were renewed and outdated bathrooms were completely remodeled to include high-tech additions. A Bluetooth light bulb in the restrooms directly connects to the music on your phone and plays through a speaker.
Wooden doors were replaced with frosted glass to allow light in the rooms and give them a softer, unconfined ambiance. Most of the building was repainted and the doors were made their signature color, St. Rogers green. The St. Rogers name comes from the combination of both of their last names and is used in the projects they spearhead together.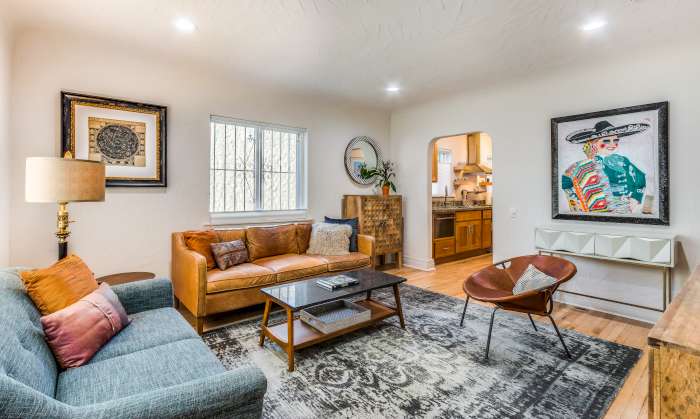 Because the couple's desire was to keep the authenticity of the building, customizing everything from the arch of the hallway ceilings, to the doorknobs was crucial. A fun experience for the pair was choosing the different color granites to match the mood of each apartment and make them each unique.
Isha and Steve admit they did a lot of at home shopping for the pieces of art they used to decorate the two furnished rooms that serve as Airbnb's in the complex. The art includes pieces by local artist Gaspar Enriquez, as well as a Tom Lea print and a Henry Trost blueprint which was won at an auction.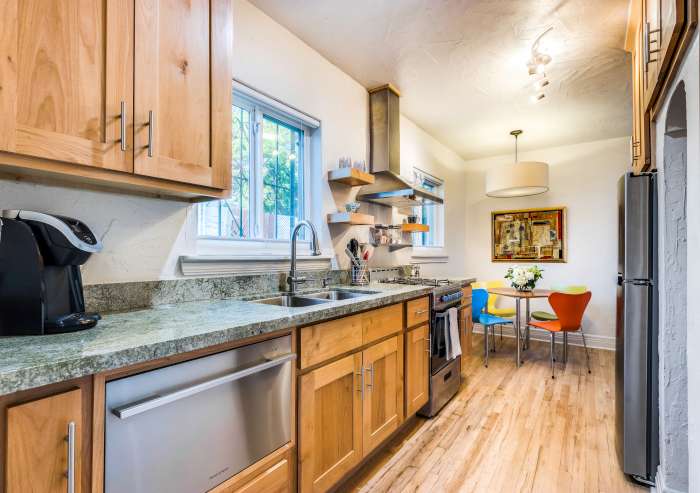 Another project the couple is working on is restoring and redesigning the train station on 420 Campbell Street. They have taken pieces from that project and re-purposed them to use in the Greenwich Apartments."[Steve] has so much creativity and curiosity. If he doesn't know how to do something then he'll find out how to do it,"  says Isha.
Granite from the bar in the train station was turned into accents in the Greenwich apartments. A train station window was recreated by adding a mirror where glass use to be. It is now used as a vintage style mirror in one of the Airbnb bedrooms. "We re-purpose everything. Anything that could have been saved and reused was reused," explains Steve.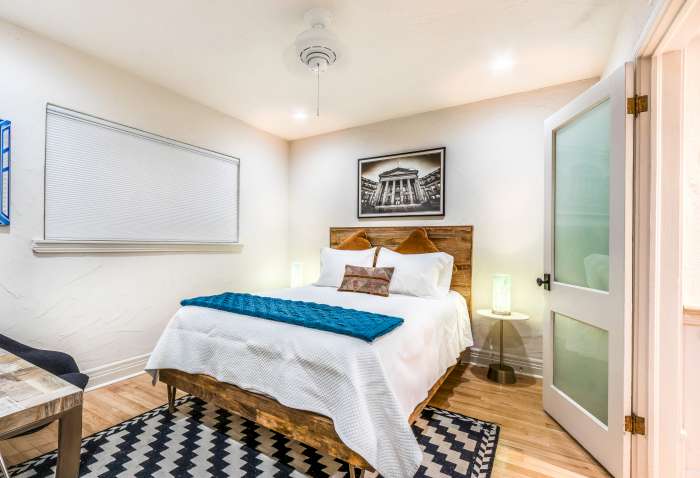 Anything that wasn't brought from their home, or remade, was bought new. The addition of modern furniture with artistically re-purposed accents and high tech features are a rarity that tenants appreciate and adore; at the moment the apartments are 100 percent occupied.
Although so much of the residence has been remodeled and completed, Steve says, "It will never be done." The duo feels each apartment to be a living, breathing entity, and wants to keep them fresh for guests. They will continuously update them to maintain artistic style and modern touch while meeting the resident's highest expectations.