Written and photographed by Henry Craver
"You know, as kids, special needs boys and girls get so much support. They get special treatment through school, there are tons of community programs … everyone just sort of rallies around them. But that all changes when they become adults … they get lost," explains Julie Bauer, the mother of Eddy Bauer, a special needs man.
That's why the Praise basketball team was put together in mid-2019, to help remedy the dearth of activities available to special needs adults. By almost all measures, Praise has proven to be an undeniable success. The team, a group of about nine adults ranging in age from 25 to 50-years-old, practices every week under the supervision of coach Joseph, a basketball trainer for Street Cred Sports. For most of them, the practices are the highlight of their week. "Some parents have told me their kids wake up on Saturdays and the first thing they do is put on their Praise shirts … even though practices isn't until 4:45 p.m.," explained Glenn, one of the team's volunteers.
The practices are more than just a time for the players to have fun and socialize, they really do work hard and have made enormous progress. "Coach Joseph really pushes them," says Peggy, another volunteer. "When they first arrived, most of them had no fundamental basketball skills to speak of. Now, they're dribbling with both hands, doing jab steps and shooting much better … it's amazing to see."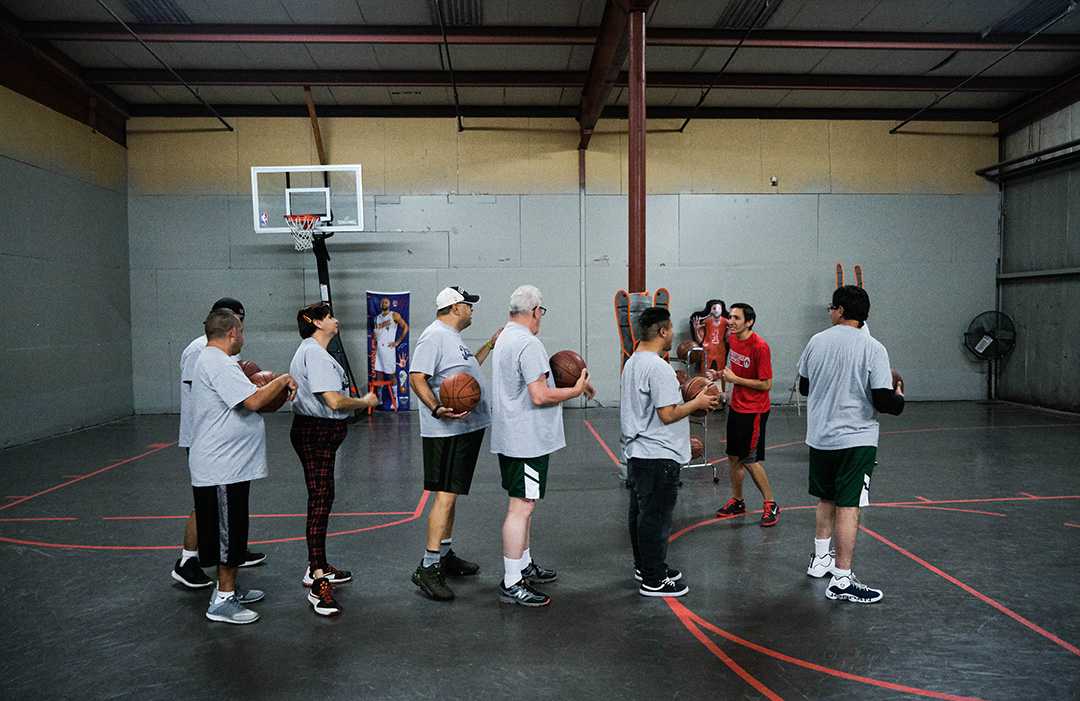 All the players' skills will be put to the test at the Special Olympics this coming spring. Coach Joseph thinks it will be a great opportunity for the team to get a taste of real competition, and he's excited to see his squad use everything they'll have learned by that point. "Obviously the practices are great and full of competition, but there's no replacement for real games against different teams … It's also good because it gives the players something to work towards … a goal," says the coach.
While things are clearly going great for Praise now, the team's path to success didn't always seem so clear. When a local businessman originally came up with the idea to start Praise to honor his special needs nephew who had passed away, there were a number of hurdles to overcome. First off, who would coach the team?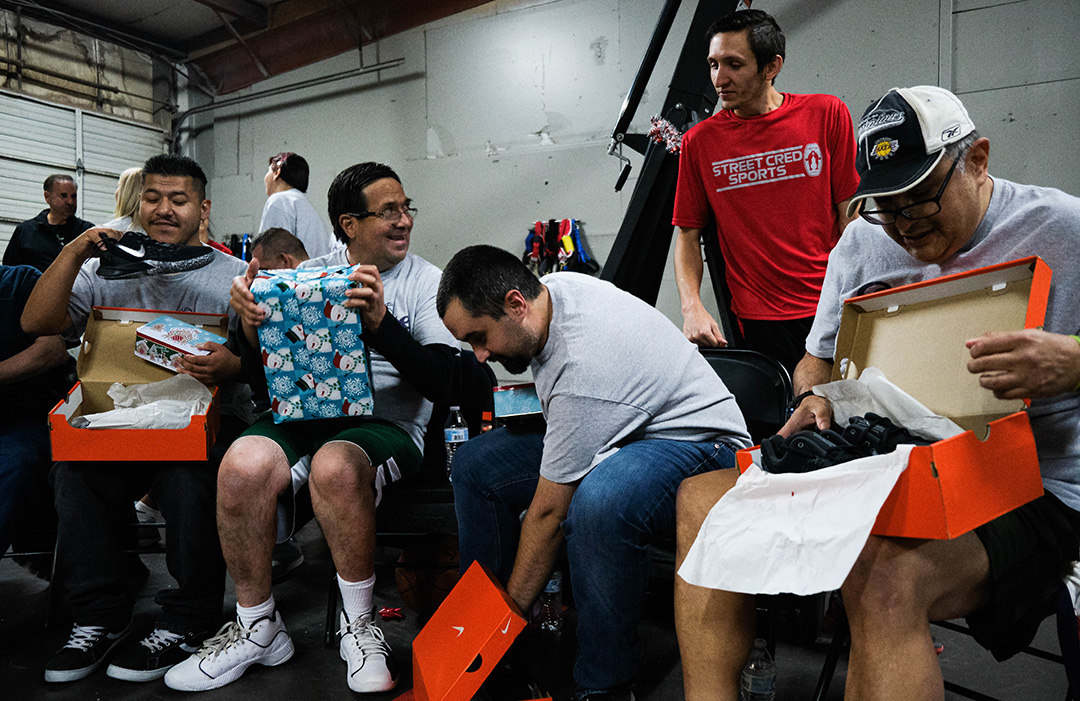 "We really didn't know if we'd be able to find a coach willing to take on the challenge. Luckily coach Joseph was kind enough to step up and he's been fantastic. He's patient, a great motivator and puts a lot of thought into designing creative drills especially for these players … We're really lucky," says Peggy.
"It is a big challenge," says Coach Joseph. "But it's also really rewarding and fun. The first couple weeks were tough, it seemed like the lessons weren't sticking. But around week four we had a breakthrough, which was really great to see. You know, as a private coach, the weekend is the most stressful time of the week because that's when everyone wants to train. Praise gives me something to look forward to on Saturdays, a nice little break from the normal grind. I definitely don't see it as just another obligation."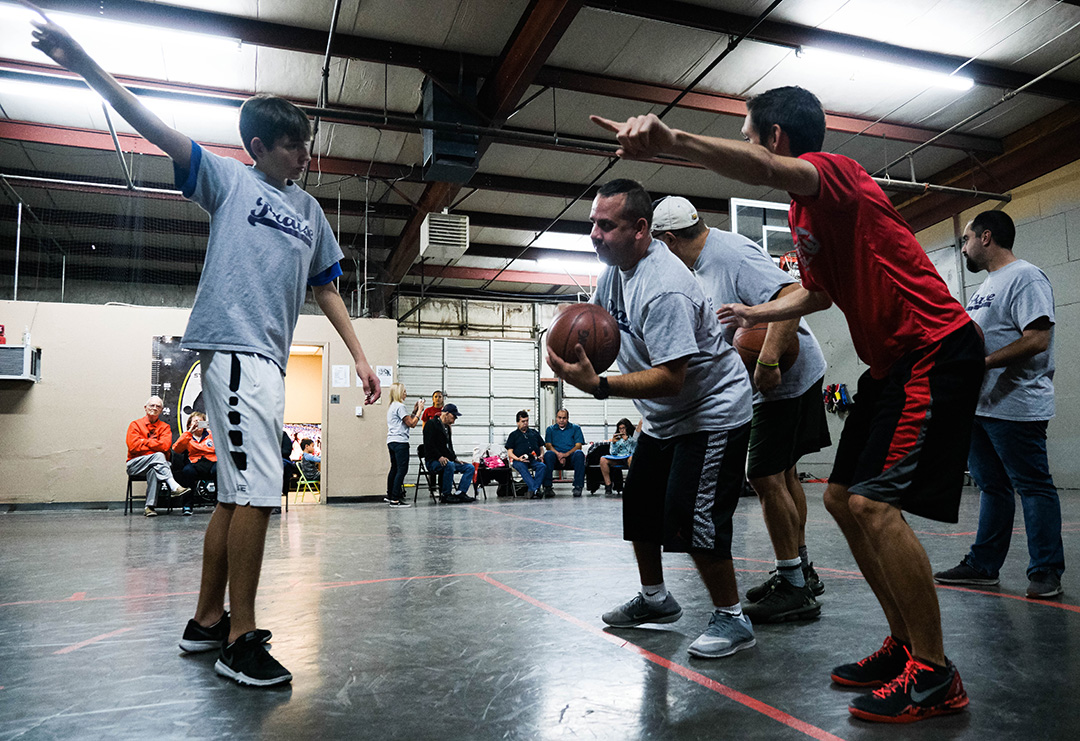 The second challenge was finding a way to get the team together every week. Luckily for all involved, Javier Castro, the Dayhab coordinator at Community Options, a local organization that serves adults with disabilities, was happy to volunteer his time driving the players to practice in the organization's big van. "I'm just happy to help any way I can. Driving is how I can help now, so that's what I do. I feel so blessed to be a part of Praise. This team means so much to them," says Javier.
The day I visited Praise, the team had a special practice. Drills ran for just thirty minutes because unbeknownst to the players, some volunteers had planned a special holiday surprise. They had brought food, home baked cookies and, most important of all, brand new basketball shoes for each player. As you'd imagine, the players were delighted—as were the parents.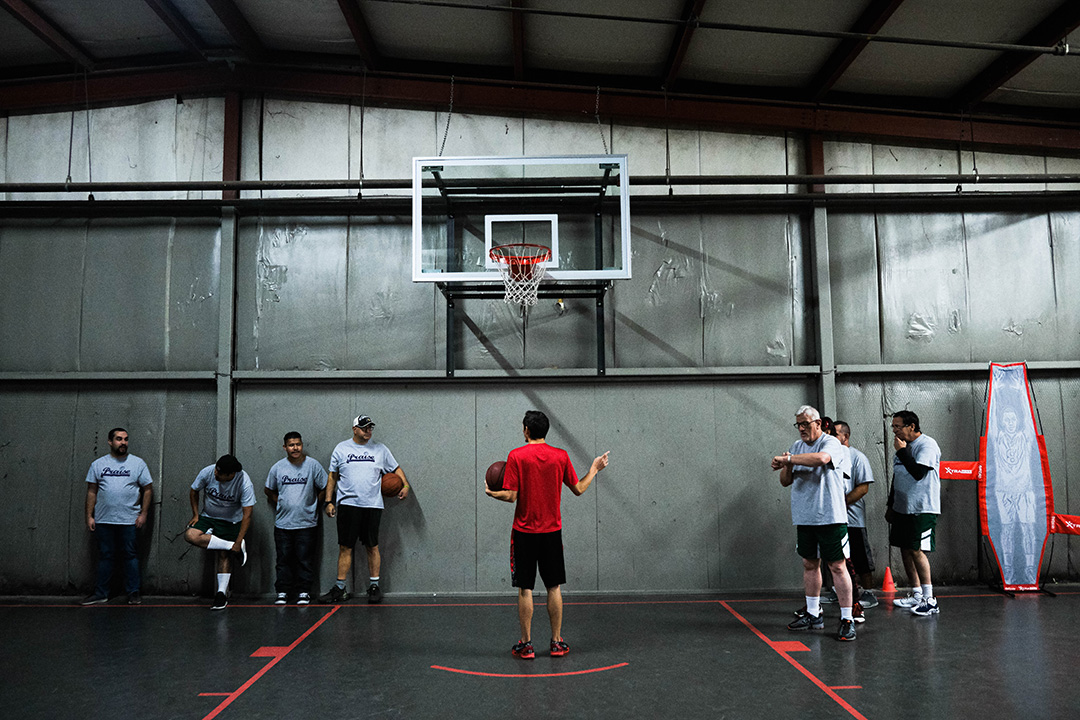 Outfitted with top of the line sneakers and a plethora of skills, Praise is now ready for the Special Olympics. If you're free, try to make it out to a game. This team deserves all the support in the world.