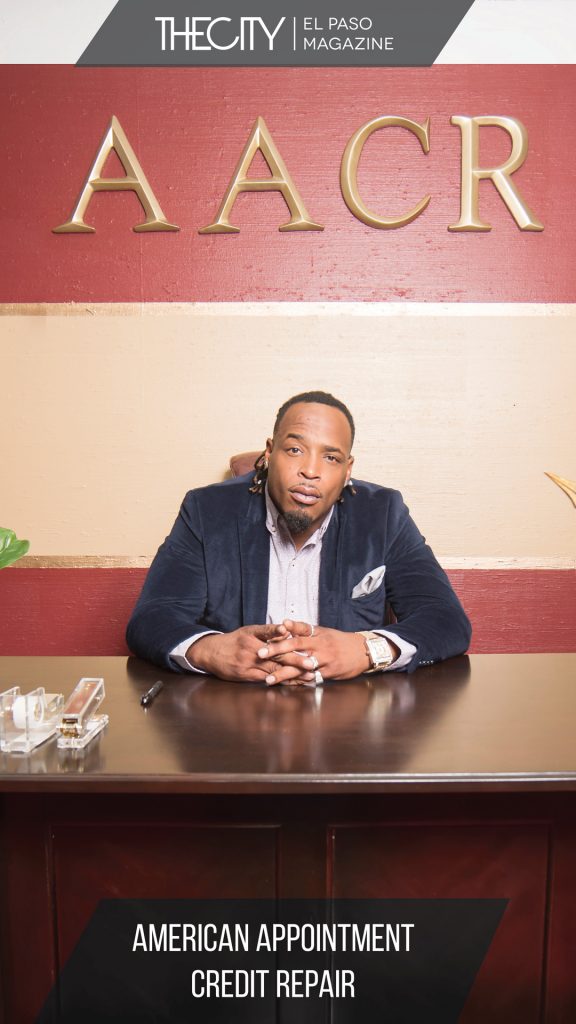 El Paso Strong

Your credit score is crucial. If it's anything less than stellar, you risk failing to get approved for a house, car or college loan—i.e. the pillars of any comfortable, fulfilling life. Even if you manage to qualify, those high interest rates threaten to quickly drain your pockets. However, the consequences of bad credit go far beyond your own personal story—it affects the whole community. If credit keeps you from starting that business you've been dreaming up, numerous jobs and revenue streams will never be realized. 

DK Richardson, a St. Louis native and the founder of American Appointment Credit Repair (AACR), understands the importance of credit and its role in El Paso's development. He explained his work, saying, "You know I got into this field to help people … clients walk in here nervous, feeling like they've lost control of their lives. My team gets their 435 score to 800 and everything changes. They come in for the second appointment with a new energy." Beyond just boosting scores, DK and his team take pride in outfitting customers with the tools and strategies they need to maintain good credit indefinitely. 

"I'm just so grateful to be able to help this El Paso community that's embraced me since I moved here. This is home now, and we're going to do big things." 

AMERICAN APPOINTMENT CREDIT REPAIR
3414 Hondo Pass Dr.
El Paso, Texas 79904
(510) 712-5054
 
By: Henry Craver 
Photographed by: Luis Miranda