By Michael C. Graham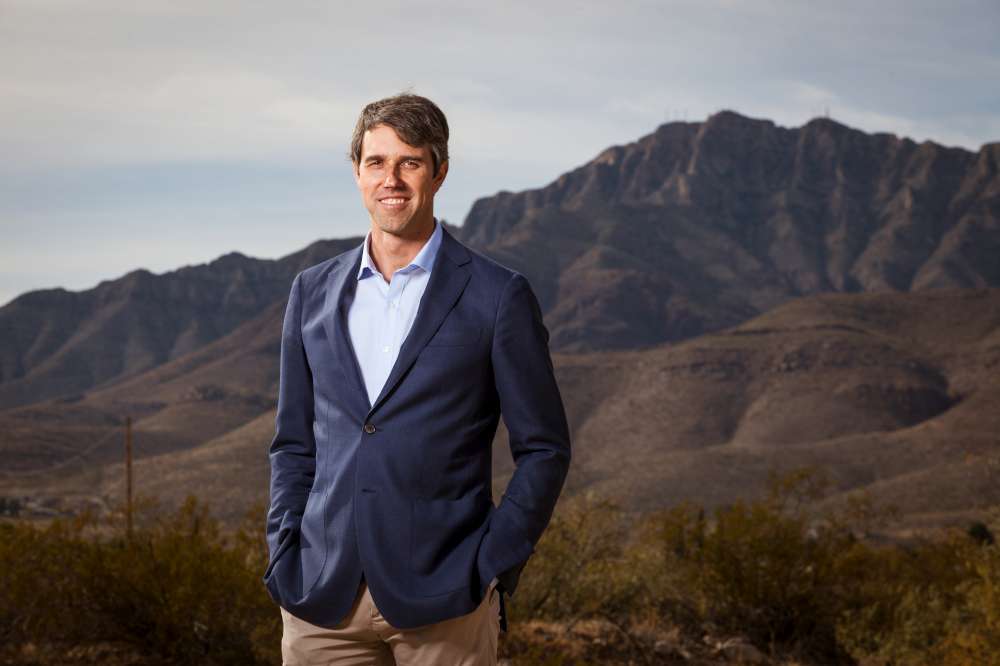 For a large portion of the 20th century, until its closing in December of 1987, the corner of Rio Grande and Stanton Street was the home of Hotel Dieu Hospital, originally established in a different location in 1892, moving into the location that would serve generations of El Pasoans in 1898. The original hospital had a horse-drawn ambulance and, for the better part of seven decades, had an adjacent nursing school that helped the hospital serve downtown and central El Paso for 95 years. Chances are, if you or a family member or a friend can trace family ties back a generation or two in the El Paso community, someone was born at Hotel Dieu. On a September day in 1972, 15 years before the hospital would be forced to close, Robert Francis O'Rourke arrived into the world, and four decades later he is one of only a few El Pasoans who have earned the ability to participate in and create a national conversation about our society, our government, our culture and perhaps, most significantly, what being a Texan and an American really mean.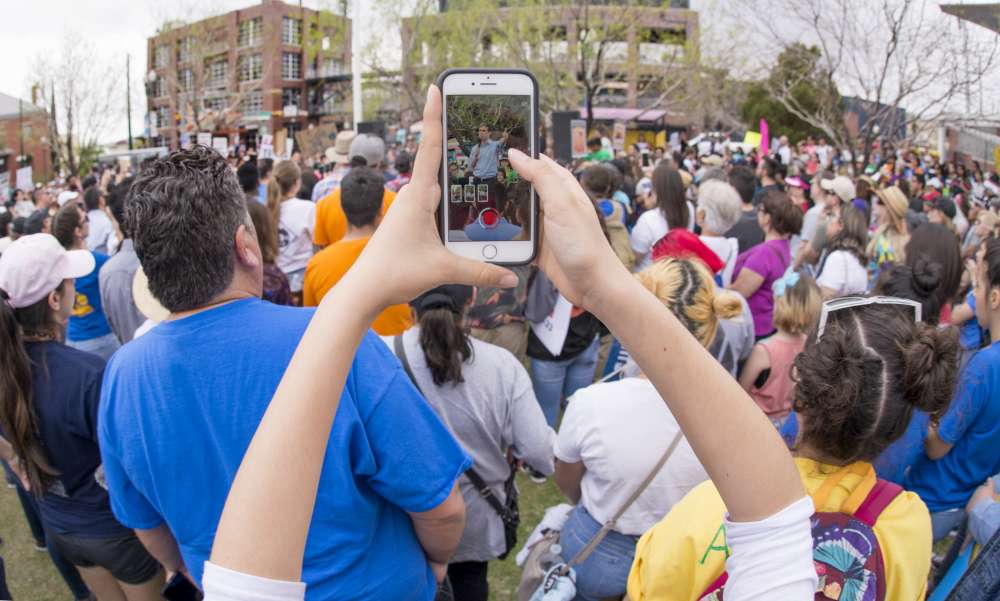 By the time you read this article, the 2018 election season will have concluded and, regardless of the outcome, there will undoubtedly be a plethora of discussion and critiquing on both sides of the political aisle—indeed across the entire political spectrum—trying to identify the cause for the victory or the disappointment. Regardless of the outcome however, and irrespective of how you, our readers, may feel about his political viewpoints, one thing is for certain: Beto O'Rourke is participating in the national discourse about the shape and direction of our nation in a way that very few El Pasoans have had the opportunity to do.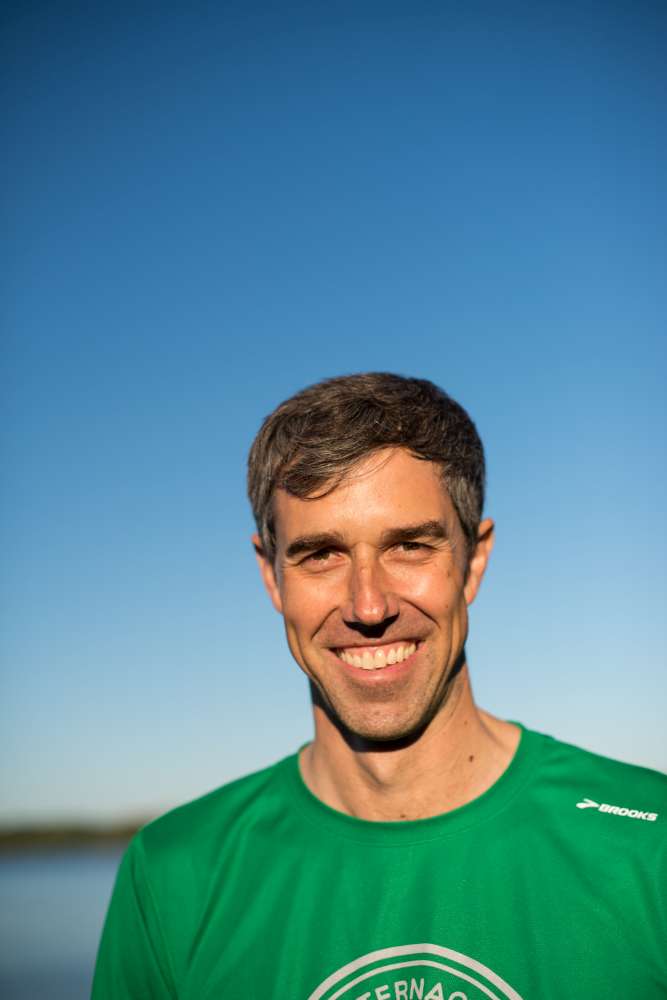 Beto's father was a rather well-known local politician, having been active in county politics in particular from the late 1970s through the mid 1980s. The El Paso City Recreation Center located on N. Virginia Street, not far from where the hospital Hotel Dieu sat, is named after his father Pat. By all accounts Beto followed a fairly typical path for central El Pasoans at the time, including time at schools that are still part of the fabric of that part of the city today: Carlos Rivera, Mesita and El Paso High School. Like many excellent students of that era, Beto made his way east, ultimately landing at Columbia University, where he would captain the crew team and graduate with a degree in English Literature. During this time, Beto took part in one of his campaigns most unique talking points—he infamously spent time as the bassist for the local punk band Foss, along with Cedric Bixler-Zavala of At The Drive-In and The Mars Volta fame, on breaks from school. After releasing a record and touring the U.S. and Canada with the band, he began to work in the burgeoning tech industry in New York City for a few years before returning to El Paso in the late 1990s. He co-founded the web development company Stanton Street Technology in 1998, and was focused on the growth and development of the company for several years before deciding to enter politics in the middle part of the 2000s. This is the time period that many El Pasoans in the downtown area and members of the business community got to know Beto for the first time—as a business owner, working within the growing tech and downtown arenas and pouring energy into his young company and a city that he had recently returned to.
One can only speculate, but it is hard not to see how a personal tragedy that would soon befall the O'Rourke family did not impact the trajectory of Beto's life and career in a profound way. Over the 4th of July weekend in 2001, Beto's father Pat was hit by a car while he was riding his bike in El Paso's upper valley. Pat was only 58 when he was killed, and it is difficult to imagine the oldest of three siblings not being profoundly impacted by such an event, particularly at a time in the United States where global events would soon impact our nation in ways we had never experienced before. By the end of 2001, the world was a very different place, and in a few short years Beto would decide to enter the world of politics.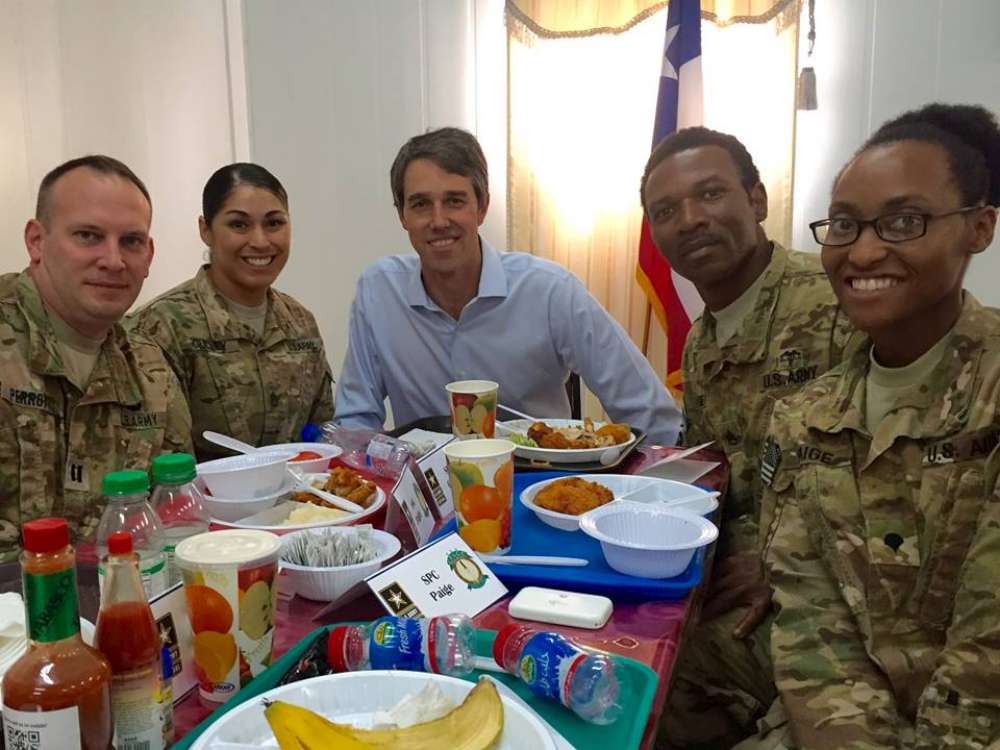 In 2005, Beto would be elected to the first of three terms on El Paso's City Council, as part of a group of representatives that held very distinct and very different views of how to move El Paso forward. He would serve until 2011, after which time he would decide to run against incumbent Congressman Silvestre Reyes, who at the time was a seven-term Congressman and had the backing of both former President Clinton and then President Obama. Yet, somehow, perhaps in a sign of things to come, Beto captured the Democratic primary outright, preventing a runoff, and then went on to win the general election easily.
Commentary and discussion of the politics of Mr. O'Rourke's platform, or his particular views on any subject, are for another day and many other publications. However, it is remarkable and supremely significant for our community to have someone so engaged in the national discourse and a tremendous opportunity for El Paso to demonstrate our significance and trumpet our strengths. Who better to represent these strengths than someone young, active and relatable—having been married for 13 years now and a father of three, Beto is one of the most accessible politicians in recent memory in the state of Texas, and he frequently makes it known that he is a true Texan through his understanding of El Paso as a border city and his love for Whataburger. There's a reason a video of him skateboarding in a Whataburger parking lot during his campaign went viral—it feels more human than you would expect from a politician, and his grassroots campaign not only amplifies that genuine nature he gives off, but serves as a prime example as to the importance of El Paso as a significant part of Texas' identity. We are, all too often, overlooked at the State and National level, due to our geographic location and a healthy dose of national ignorance regarding border communities in general.
For a previous article in this magazine, I was fortunate enough to enjoy a lengthy discussion with Beto about his Thanksgiving trip to visit deployed troops in Afghanistan and Kuwait in 2015. We discussed how the trip to visit the troops came together, and how it was truly a bi-partisan group of representatives simply wanting to learn more about the daily challenges our men and women serving overseas face, and to say thank you to them personally for facing those challenges. And we discussed how Congress oftentimes does not engage enough directly with the troops, even if it is for a simple thank you. It was an enjoyable and enlightening conversation.
To focus on the agreement or disagreement with Beto's policies is, in some ways, to miss the significance of the broader point. Beto's success and popularity have thrust El Paso, our region, and the border issues we all face into a national spotlight. That spotlight, which has helped lead to a variety of speaking engagements, town hall meetings, debates with Senator Ted Cruz, and even guest appearances on national television like The Ellen DeGeneres Show and The Late Show with Stephen Colbert, has elevated our community into the national discourse to a degree that has not been seen for decades. Regardless of political affiliation or belief, we will not have input on any solution to our challenges if we are not engaged in the conversation. Beto has ensured that El Paso is a part of the conversation—hopefully for years to come.