By: HOPE ALEGRE
Photographed by: LUIS MARIANO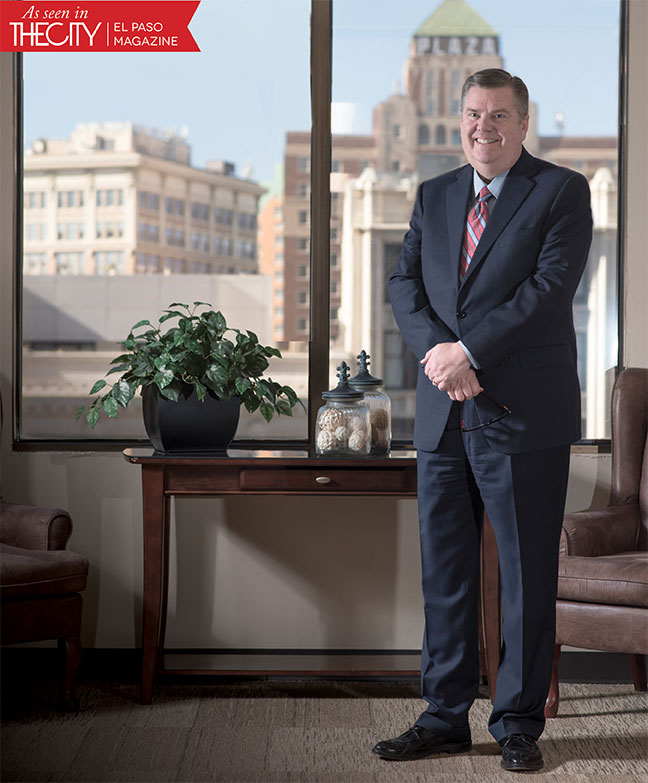 In an office decorated with family and travel photos and children's drawings, Chris Antcliff serves as a testament to the power of alternative dispute resolution. Listening to him speak, it is clear how much he believes in mediation. Chris is a graduate of Austin High School, Texas Tech University and the TTU School of Law. After serving as a law clerk to U.S. District Judge David Briones, he began a solo practice for the next ten years.
Later, Chris was successively appointed as the presiding judge of the 448th and 168th District Courts, and as a justice on the 8th District Court of Appeals. "El Paso gave me a career and life that I wouldn't have had otherwise. Serving on the bench allowed me to give back to the community that has given me so much." In addition to his practice as a full-time mediator and arbitrator, Chris serves on the City's Ethics Commission, El Paso Diocesan Finance Council and the Foundation for the Texas Tech School of Law. He is also the current chair of the Public Service Board.
Antcliff Mediation, PLLC
221 N. Kansas, Ste. 609
El Paso, Texas 79901
(915) 533-1221
Antcliffmediation.com