By: Zak Hansen
Photos By: Morgan Messick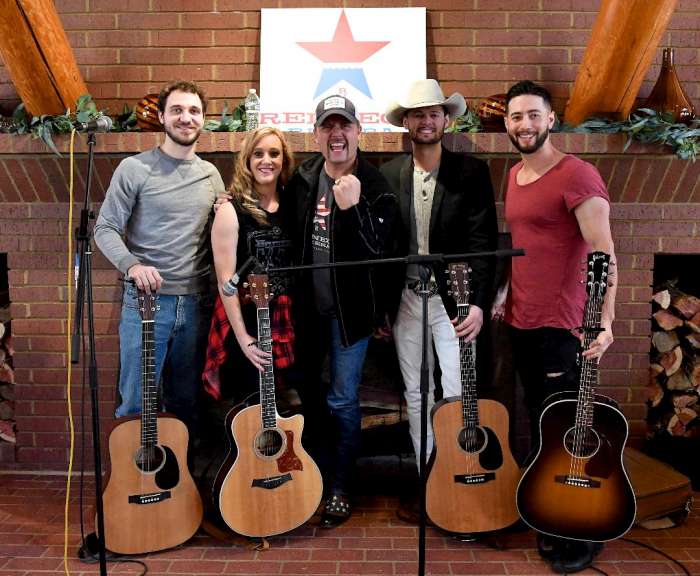 After building a name for himself at home, El Paso's country singer-songwriter Joe Barron, is making his mark in the renowned Music City of Nashville, Tennessee. With an ever-expanding network of talented fellow musicians and a deal with a major streaming network, Barron's presence is about to be felt all over.
Barron's musical memories stretch all the way back to his childhood and his grandfather, who is still a musician today, filling family gatherings and parties with the strum of his guitar. By three or four years old, he said, he'd become "obsessed" with his parents' George Strait records and the movie "Pure Country," both of which he credits for turning him on to country music.
Though he retained a love for country music growing up, Barron developed an appreciation for R&B and rock. Soon, a college road trip exposed Barron for the first time to Texas Country as he traversed the same red-dirt roads as the Texas country troubadours that came before—but his own entry in the scene was still to come.
A two- and sometimes three-sport athlete through high school and into college, Barron's days on the field were ended prematurely after, almost like a country song, a bull-riding accident left him with a torn meniscus, two crutches and an inordinate amount of free time.
So he decided to learn to play the guitar and sing.
Slowly but surely, Barron found his voice, and two years after his injury and his decision to start making music, he took his project out of the garage, pulling together a full band—Isaac Almodovar on drums, Marcos Molinar on bass and Mark Ramos on electric guitar—and taking any opportunity that came his way to perform. Soon, he said, "it started to snowball."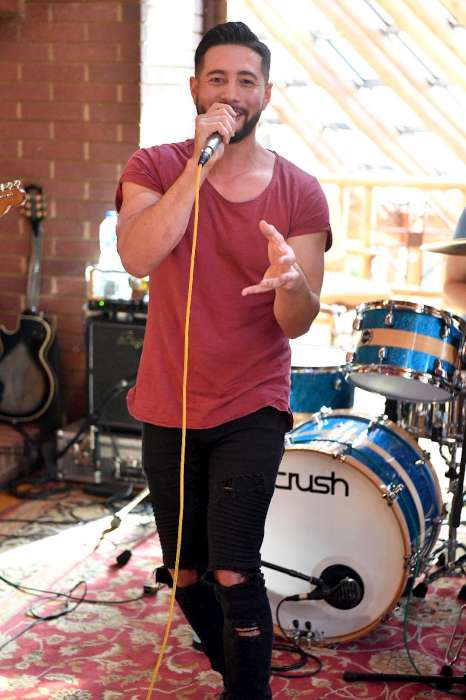 Over the years, Barron has honed a sound all his own, fusing his classic country roots with the rock and R&B of his adolescence, bringing together the red dirt country of his college years with the pop sensibilities of today's Nashville Country. "I went to Texas State (in San Marcos) for school, where there's a big Texas country scene, and I fell in love with that scene and circuit," Barron said. "Over the years, though, my sound progressed, and I started following a lot more of the mainstream guys coming out of Nashville. I changed my style and found my sound a little bit. I fell in love with what is going on in Nashville right now and felt like I needed to be here."
So far, the move to Music City has been a boon.
A few months after making his way to Nashville, Barron landed a six-day-a-week residency at the world-famous Tootsie's Orchid Lounge. After a year and a half at Tootsie's, Barron felt it time for another change and has since taken up a spot of Dierks Bentley's Whiskey Row, considered by many to be the No. 1 spot on Broadway today.
Lately, Barron said, he's hard at work, holed up in a Nashville studio "just writing and writing, concentrating on writing the best songs I can, and either get them cut by a big artist or put together a nice portfolio and maybe get a record deal or publishing deal."
"Just last week I was hanging out with Jason Aldean and Charles Kelley (of Lady Antebellum)," he said. "It's weird. Hanging out with Jason Aldean is something I never in a million years thought would happen. Six years ago, I was in nosebleed seats at one of his shows in Las Cruces, New Mexico, and now here we are taking a shot of Patrón."
Tequila shots with an idol is nothing to scoff at, but Barron notes that's "just about any night in Nashville—you see celebrities all the time. At any different show, you could meet one of your heroes."
Since making music his full-time gig, Joe's shared the stage with some of the biggest names in Texas Country and beyond—Brantley Gilbert, Josh Abbott Band, Kenny Rogers, Dwight Yoakam and Cory Morrow to name a few.
One "insane" standout in Joe's mind is his 2016 performance with Tyler Farr for more than 10,000 people at Fort Bliss' Let Freedom Sing Summer Concert Series; just ahead is a hometown opening gig with Craig Campbell on June 16 at El Paso County Coliseum.
However, Barron's biggest moment in music to date came not on stage, but on the small screen, as streaming giant Netflix recently acquired two of his songs for its hit comedy "The Ranch." Both tracks are currently available on Barron's "Strangers With Memories" EP, and are set to debut on the show in June.
Though Barron has made Nashville his home for now, there's something undeniably special about playing hometown shows after being away. "I do love it here, and it's opened up so many more doors, but at the same time, I love going back to El Paso because, where it used to be me playing every day and people getting tired of hearing me, now I go back once or twice every few months and it's a fresh crowd," he said.