By: Andrea Macias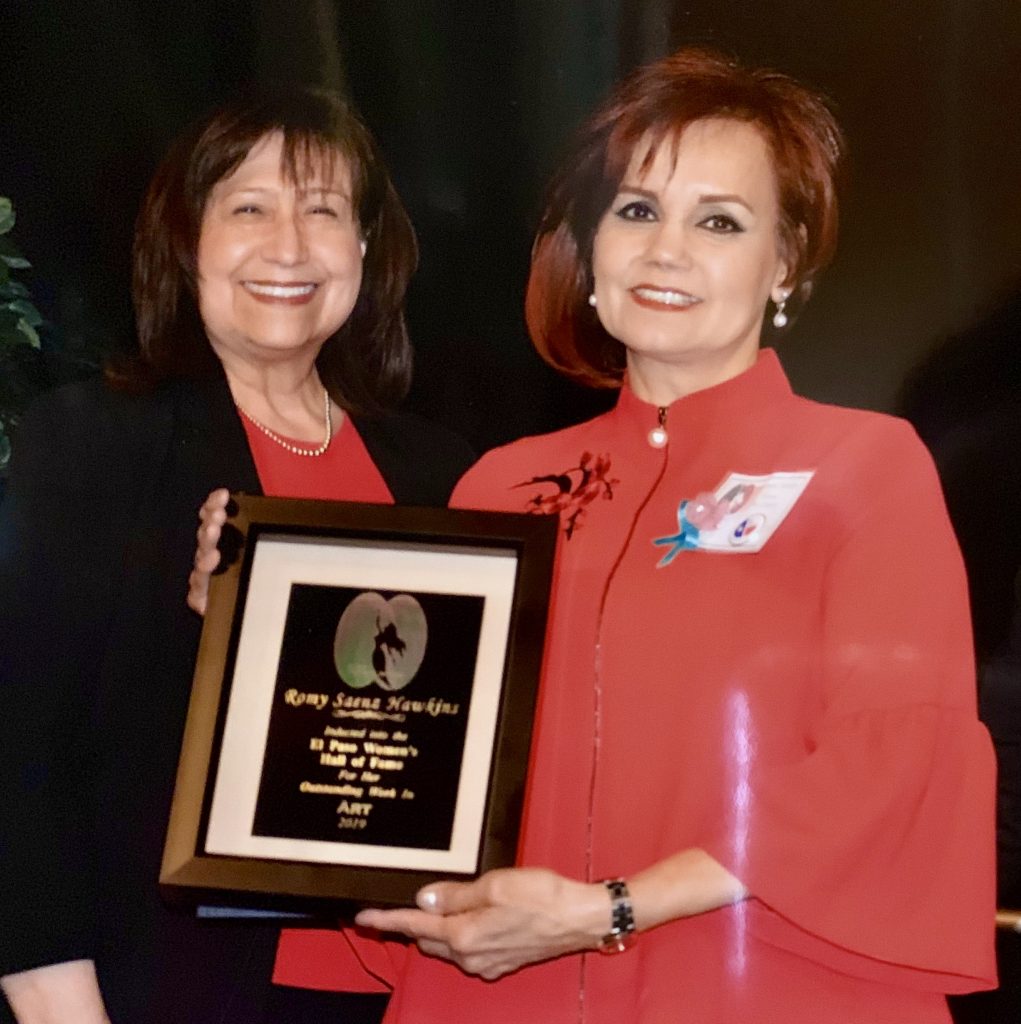 Adorned with royal colors of gold, silver and bronze, metal embossed works of art comprise classic and traditional details, yet can be customized with bold patterns, images or ideas. This work of art, like many others, can inspire—for artist Romy Saenz Hawkins, a connectedness to her inner feelings and emotions, combined with art's beauty and diversity has influenced her career as an artist.  
Romy began her artistic journey 16 years ago. With a knack and love of learning, she first attended the Universidad Autonoma de Guadalajara in Mexico where she earned a Bachelor of Arts in psychology before transitioning her focus to the arts.  
"I enjoyed the level of dedication required to create art, as it requires great patience and skill," says Romy. 
Despite many setbacks including her ailing health and need to uproot her life due to her husband's deployment, Romy fulfilled a certification in metal embossing from the Universidad Autonoma de Ciudad Juarez and made a home in El Paso.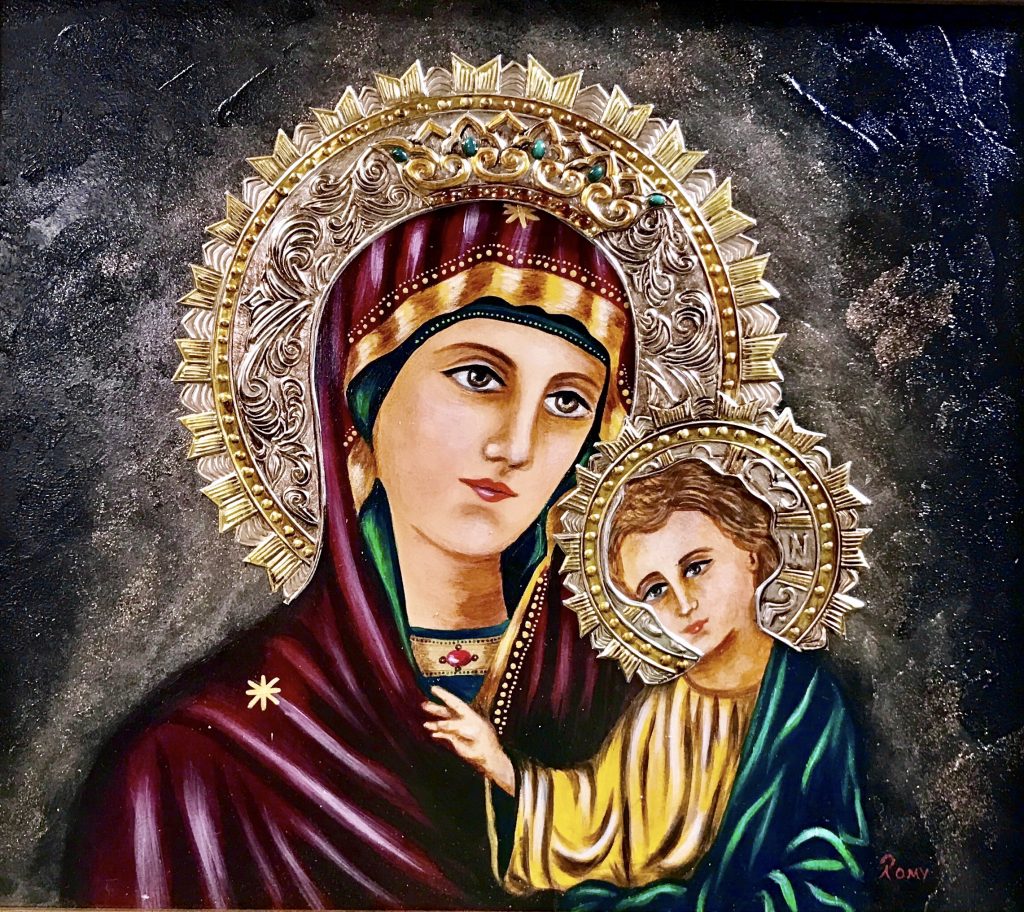 With a newfound appreciation for the city and a drive to create, Romy honed her artistry and centered her works of art in mixed media and repujado en lamina, also known as metal embossing.  
"This ancient art form manipulates soft metals like copper, aluminum, pewter and brass with small hand tools and pressing," explains Romy. 
Since, she has created beautiful works of art, taking traditional styles and incorporating modern images to connect with audiences. Her talent and dexterity have been exhibited in juried shows locally and in private collections in and beyond El Paso such as the Las Cruces Museum of Art, the Chamizal National Memorial, the Mexic-Arte Museum in Austin and the Centennial Museum at the University of Texas at El Paso.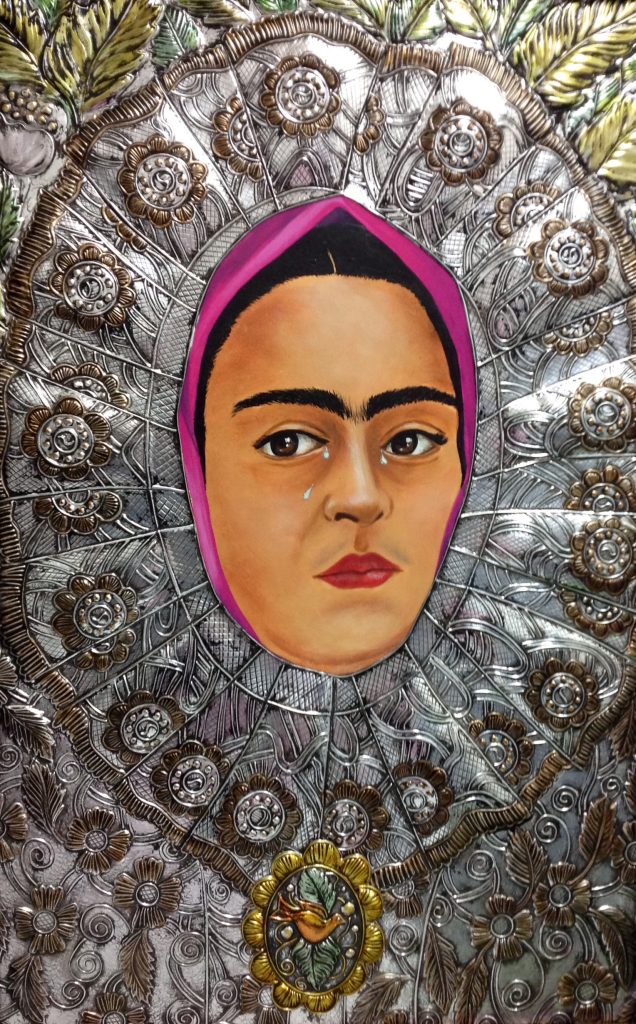 Moreover, Romy's collaboration with UTEP has extended beyond being a featured artist. Her experiences and expertise grew into an opportunity to teach for UTEP's Osher Lifelong Learning Institute. A former board member for the university's Center for Lifelong Learning shared Romy's work with the program coordinator, leading to her hiring as a teaching artist.  
Over the course of 14 years, Romy continues to teach metal embossing classes. This class, among other curricula, helps support the institute in providing learning opportunities to senior adults on campus and is driven to engage minds, elevate spirits and support the participation and socialization of seniors. 
Seniors are benefited with the ability to master something that does not require physical exertion but are taught to delve into their mind, learn a new skill and turn it into a piece of art.  
"I truly enjoy the opportunities I have been given to be able to have my students reach inside themselves and bring out the artist in themselves," says Romy. "Nothing could make an instructor happier than to see a student create a piece of art that brings them so much joy." 
Her contributions to the community and education of seniors were recognized in March. Romy was inducted to the El Paso Women's Hall of Fame and was awarded for her outstanding achievements in the arts. She expressed that the title has not necessarily altered her life, but has improved her understanding that her skills and knowledge have helped many people in many ways.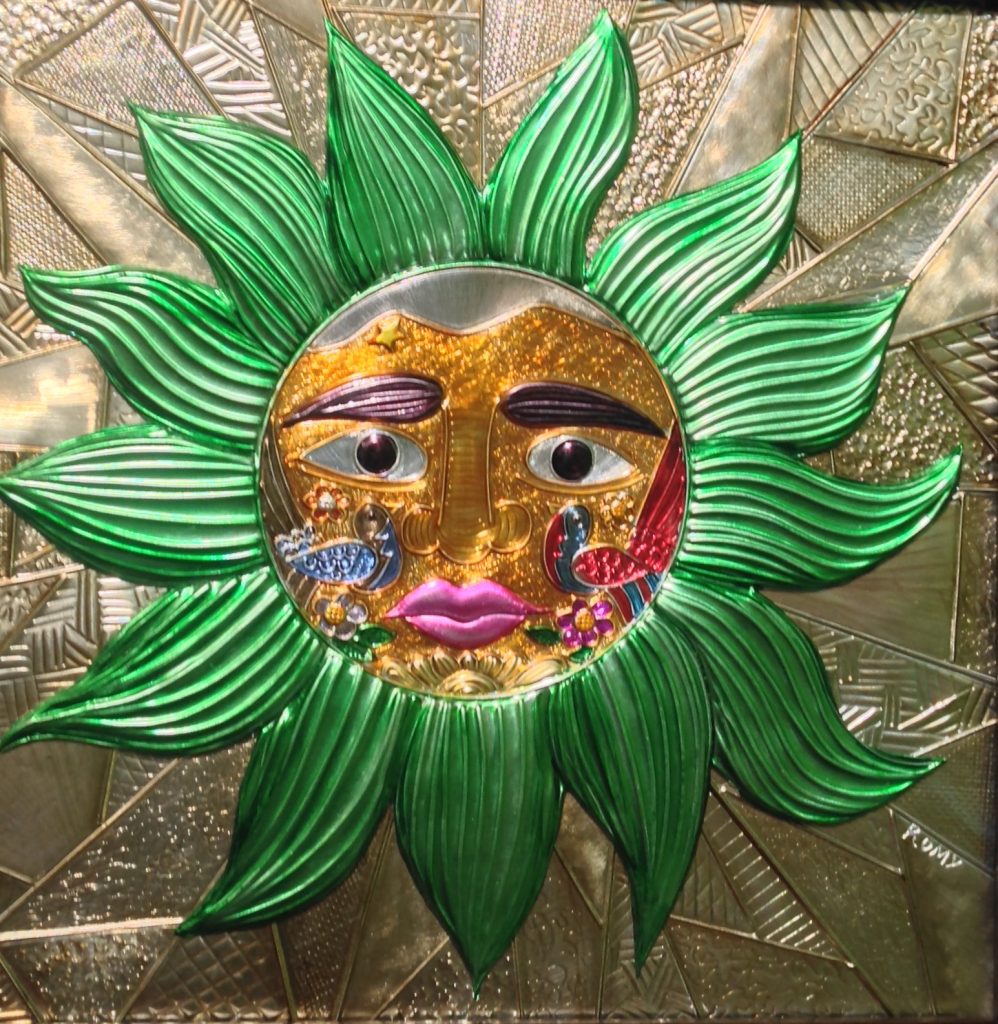 Romy looks to the community of El Paso and is appreciative for letting her be a part of it.  
"El Paso is a border community rich in culture and art," she said. "There are so many different forms of art and artists here that make up the community; we are in a very unique location that combines different variations of art and concepts from artists."  
Referencing her goals, Romy hopes to reach a wider audience, share more of her abilities, and continue to generate distinctive and different pieces of art. El Pasoans are encouraged to open their minds to the world of art in and are welcome to enjoy her new gallery and art studio, currently in the works to open in San Elizario, Texas, this month.