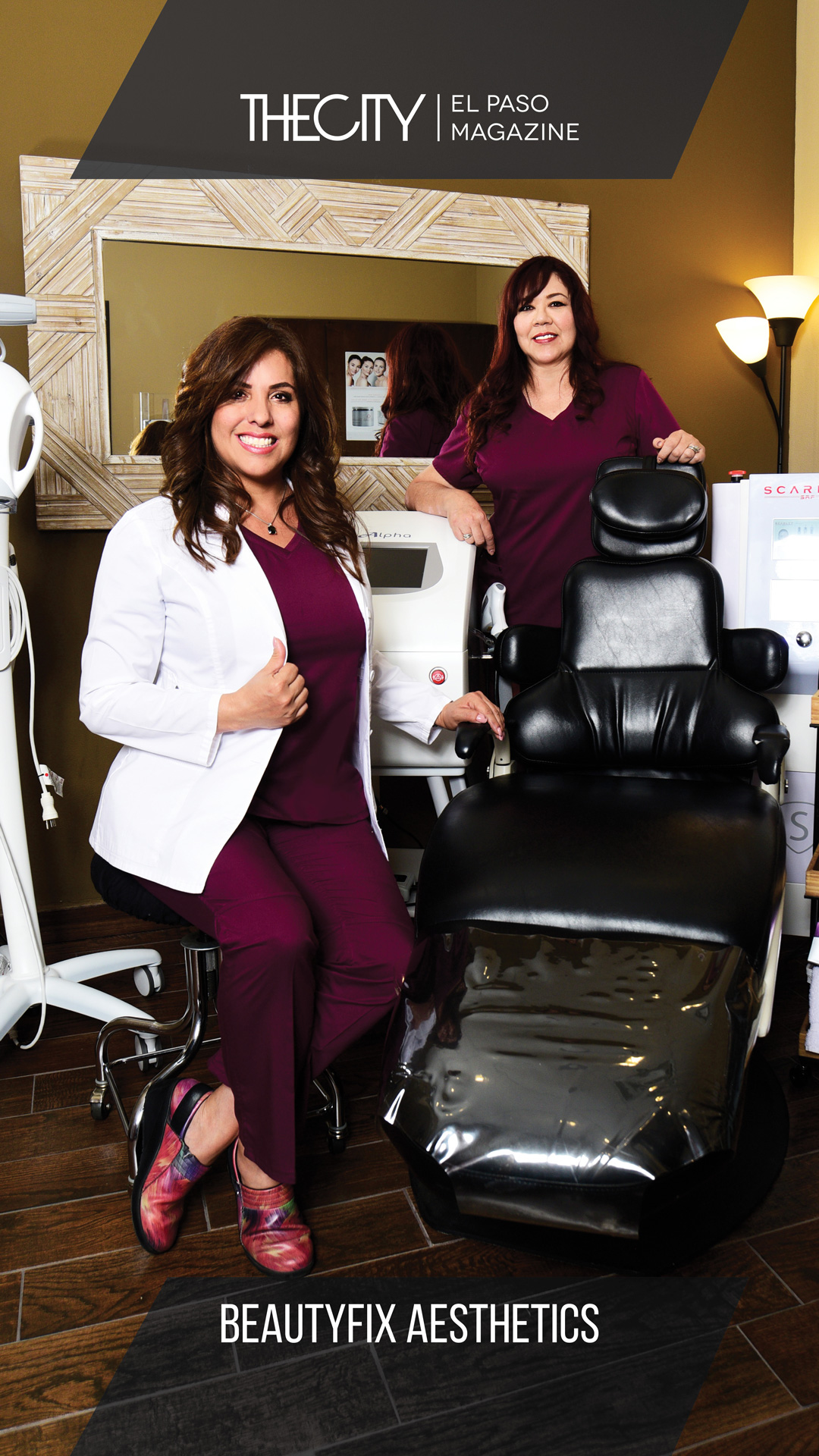 Liliana Juarez, RN and Luz Balandran make quite the beauty team. Together, they have over 35 years of experience in the industry, Liliana working as a Nurse-Esthetician and Luz as a Certified Esthetician. After working in tandem at a local cosmetic surgeon's practice, the two ladies decided to found their own med-spa: BeautyFix Aesthetics. The facility, which opened in April, is directed by Dr. Edward C. Juarez and features the field's most innovative products and non-surgical procedures; from injectables, facials, and Scarlet SRF treatments, of which there are only two devices in El Paso, to the Philips Zoom teeth whitening. 

There are many more reasons to choose BeautyFix beyond its technology and experienced practitioners. Consultations are free, and you can always count on an honest opinion. "We really do love our work and would never recommend something just to make a buck. Just the opposite, actually. People come in sometimes wanting things they are not a candidate for, so we recommend the alternative option instead, " explained Liliana. For the client's convenience, appointments can be easily set up, rescheduled, or cancelled online through the intuitive BeautyFix website. Addressing your beauty concerns, according to Liliana and Luz, doesn't have to be a pain. On the contrary, it should be "simple and stress free." 

BEAUTYFIX AESTHETICS
935 Sunland Park Dr.
El Paso, Texas 79922
(915) 219-7222

By: HENRY CRAVER 
Photographed by: LUIS MARIANO