By: Kristin Brown
Photos By: Jesse Maynes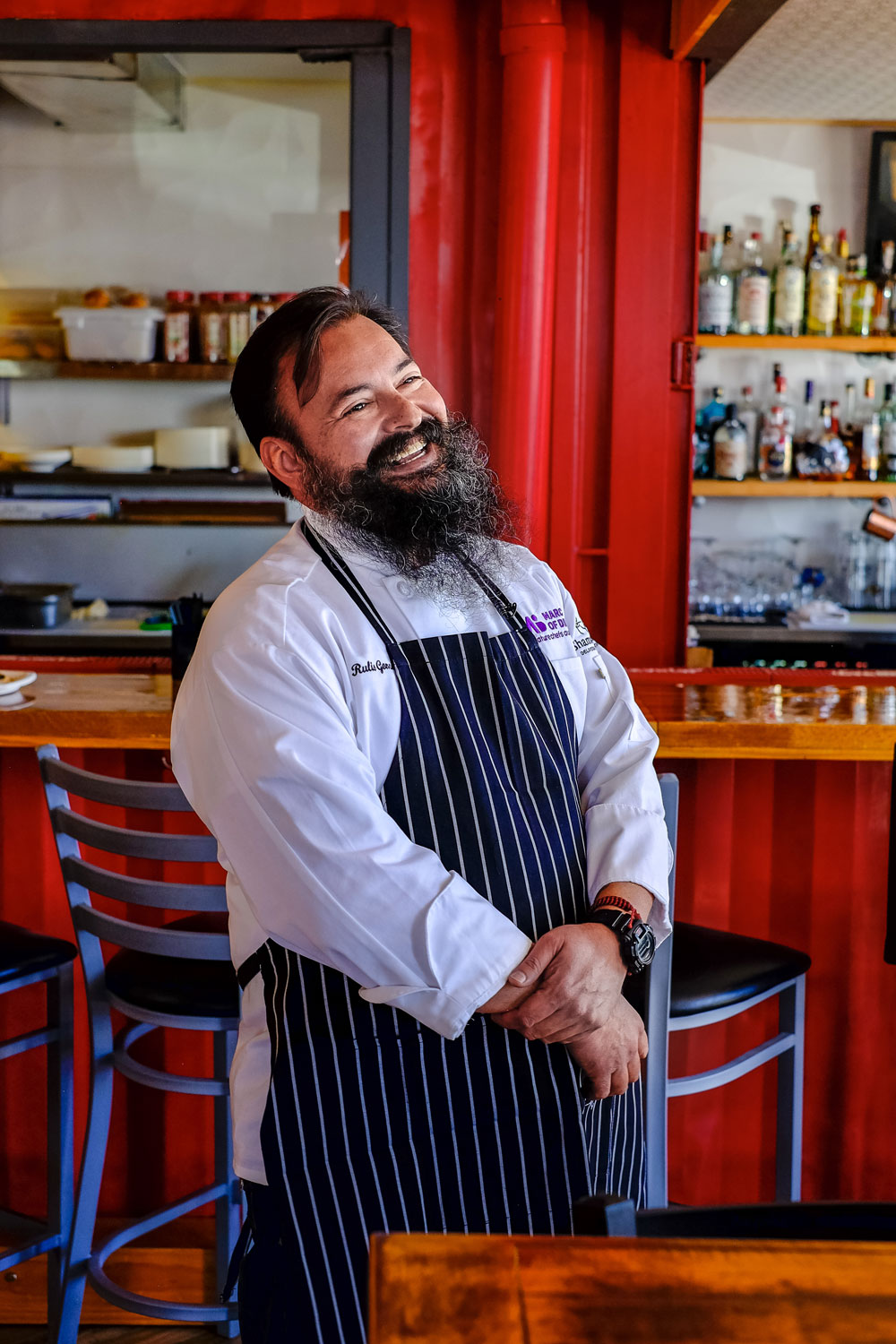 Just driving up to Benny Franks is a visual statement in itself. Their grand appearance makes their presence not only known, but felt. The bold logo lights up vividly along with the green hue from the top container windows. Built by architect Charles Austin, the modern container design stands out among most buildings in El Paso. It is no secret that the far east side of EP has expanded, but it is safe to say that Benny Franks is one of the biggest contributions. Craft cocktails, a vast beer selection, and a southern fusion menu they coined #chucocuisine… Benny Franks not only brings something new to the far east, but to all of El Paso.
Two of the partners, Daniel Shaw and Leandro Chavez, tell me that they wanted to bring something exciting and new to El Paso. "We always want to push the boundaries with our craft cocktails, food, and culture for the city that we love" says Shaw. "We were very influenced by New Orleans culture but wanted to give it an EP twist. We want you to feel like a million bucks when you are here without spending a million bucks while you are here." With very affordable food prices as well as beer and liquor combos, there is a huge selection for everyone. "We are your locally owned and friendly neighborhood bar but we also want it to feel luxurious and unlike any other experience in town" says Shaw. The gentlemen have all worked together in the past, so it truly feels like a culmination of the things they love under one–or two–roofs.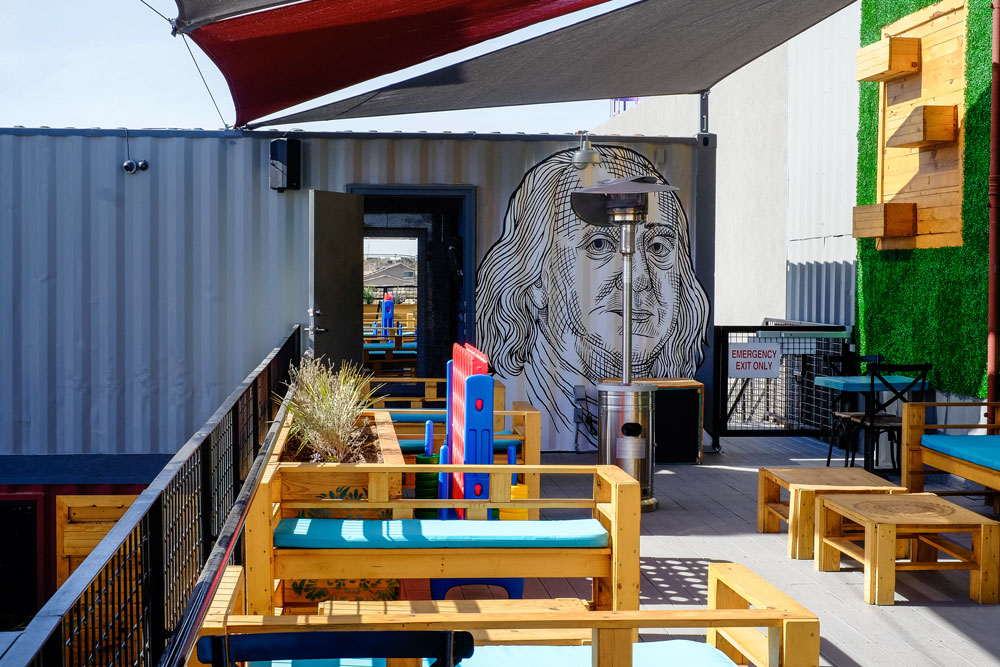 With one covered patio and one rooftop patio, there is plenty of space to socialize or unwind at Benny Franks. The first floor container is more of a family friendly restaurant that includes an outdoor patio, a variety of games, and even caters to those who want to bring their four-legged friends. For their Chuco Cuisine menu, Chef Rulis Gonzalez says that they "wanted to put the focus back into El Paso". Due to their local approach, they only use fresh ingredients that are grown within a 50 mile radius of the restaurant. Rulis mentions that they tested out a menu during their soft opening and were able to make changes based on the opinions of the locals. Make sure to order the fan favorite "Benny Franks" which consists of 12' andouille sausage, pork belly, and toreados on a French baguette smothered in queso and Chuco Chile sauce. The entire menu is mouth-watering from start to finish.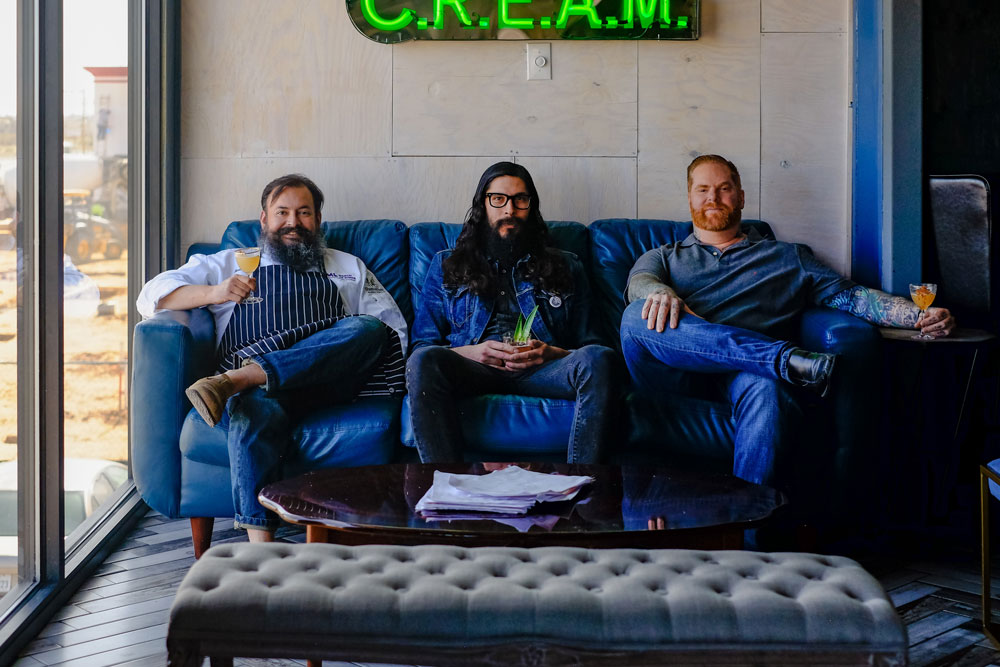 For the top container, you will notice a shift in the atmosphere as you head up to the rooftop patio and into the gorgeous specialty bar. The window cut outs make for a great view–day or night. They play a variety of music, from ambient, indie, to hip hop. When entering the bar, you will notice an entire wall full of local, craft and imported beers. It is imperative to know that there is something for everyone here, whether you like cocktails, beer or liquor. Order the NOLA Bourbon Milk Punch for a drink that matches the vibe of the bar…or speak with one of the expert bartenders for a custom drink made specifically for you.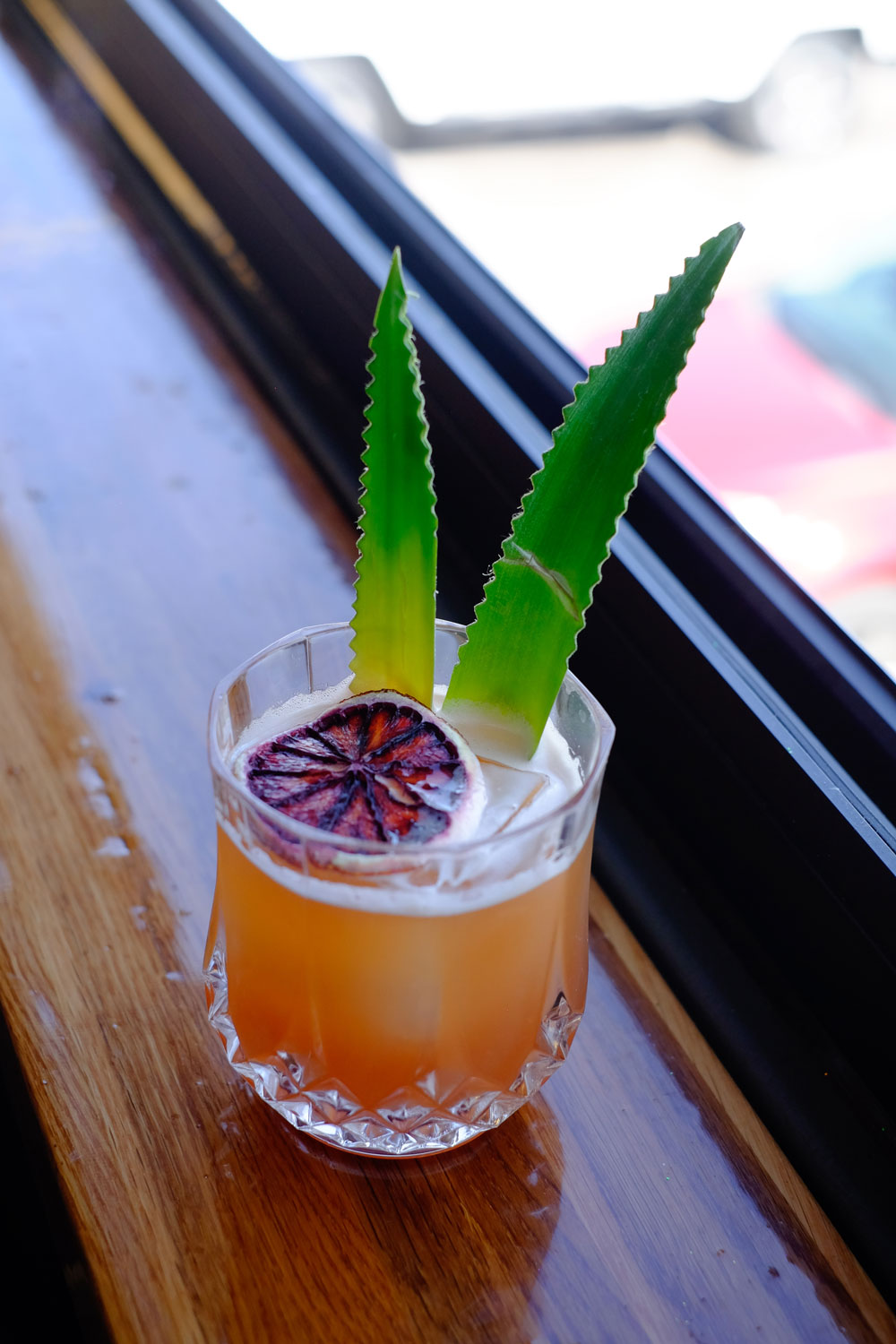 With Shaw having a background in art and tattooing, you will notice a variety of original art pieces around the entire spot. The most noticeable being the massive original Benjamin Franklin piece by local artist Christin Apodaca…guaranteed to be your next Instagram post. Even the bathrooms are covered floor to ceiling in original art by Mason, a member of LA's CVS Crew. Bringing the culture and aesthetics was very important to the team and they did not hold back one bit. Although the entire process took 3 years to complete, the gentlemen do not look anything short of accomplished.
Benny Franks is located at 3041 Zaragoza between Tierra Este and Pebble Hills. Tuesday-Thursday from 3PM-2AM and Friday-Sunday 12PM-2AM.