By Henry CraverPhotos
By: Daniel Frederick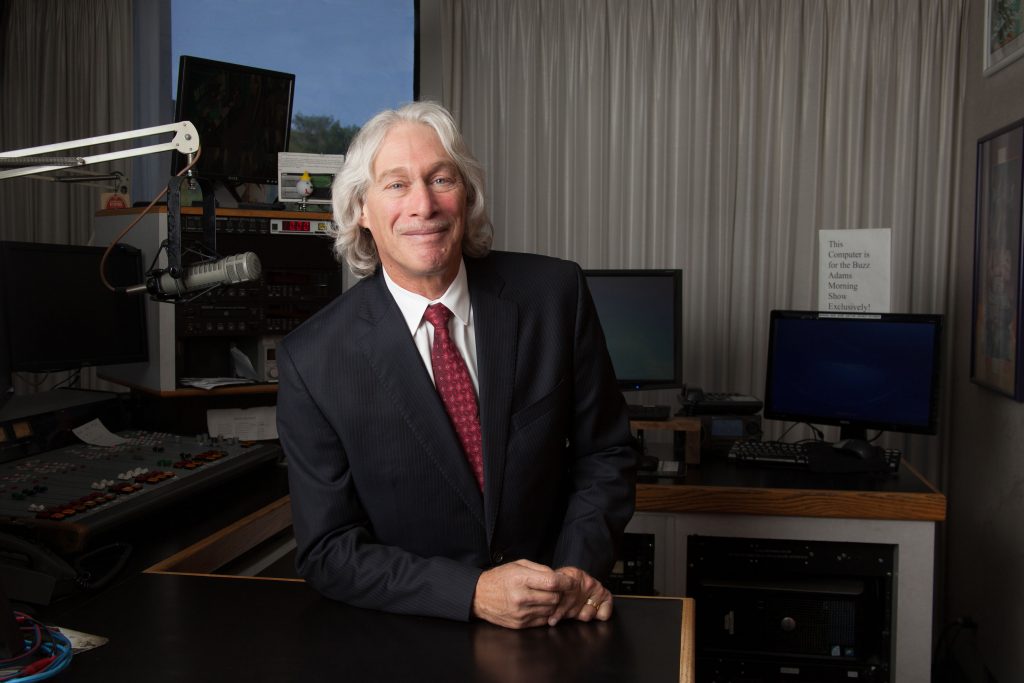 El Paso is a radio town. Our local stations have always been popular and profitable–very profitable, in fact. There are plenty of theories regarding the market's vibrancy: a 50-50 split between Spanish and English stations means neither demographic has too many choices, suburban sprawl forces people into cars, and we have a plethora of exceptional hosts. Nobody is really sure, however, one thing industry insiders are sure about is the importance of Brad Dubow, the longtime general manager of KLAQ, KISS FM and ESPN 600. The radio vet's ingenuity has kept those brands ahead of the times and their competitors working hard to keep up.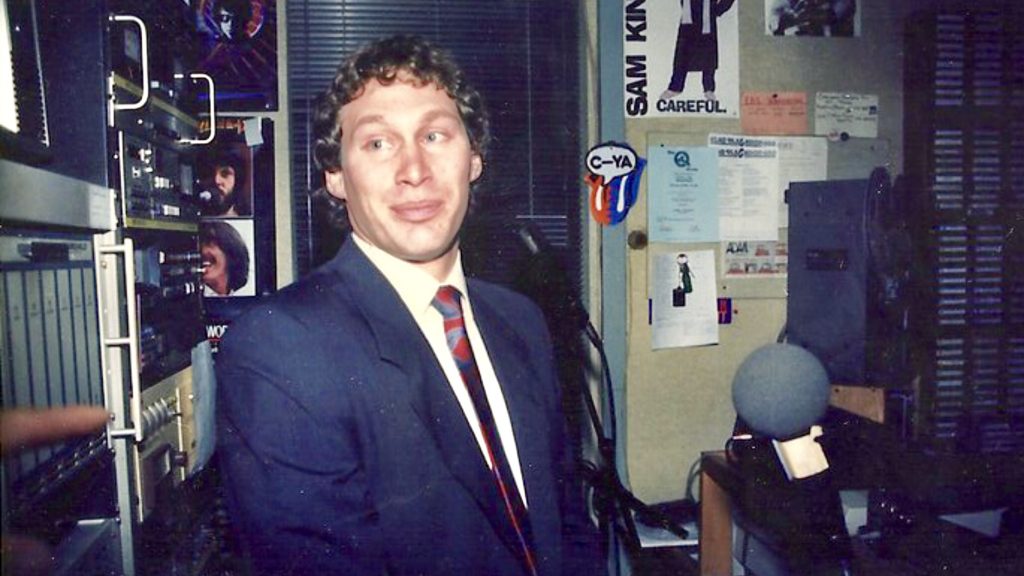 Brad moved to El Paso in 1979–the very same year "Video Killed the Radio Star" was released. His first gig in the Sun City was in the sales and promotions division at Disco 95. An ardent rocker to this day, Brad was less than thrilled to be associated with such frivolous dance music.
"I hated disco. Almost every place I'd walk in they'd laugh when I'd say Disco 95, and I'd agree with them. It was pretty strange moving here for that reason, but it was a job and the beginning of a long career in broadcast radio."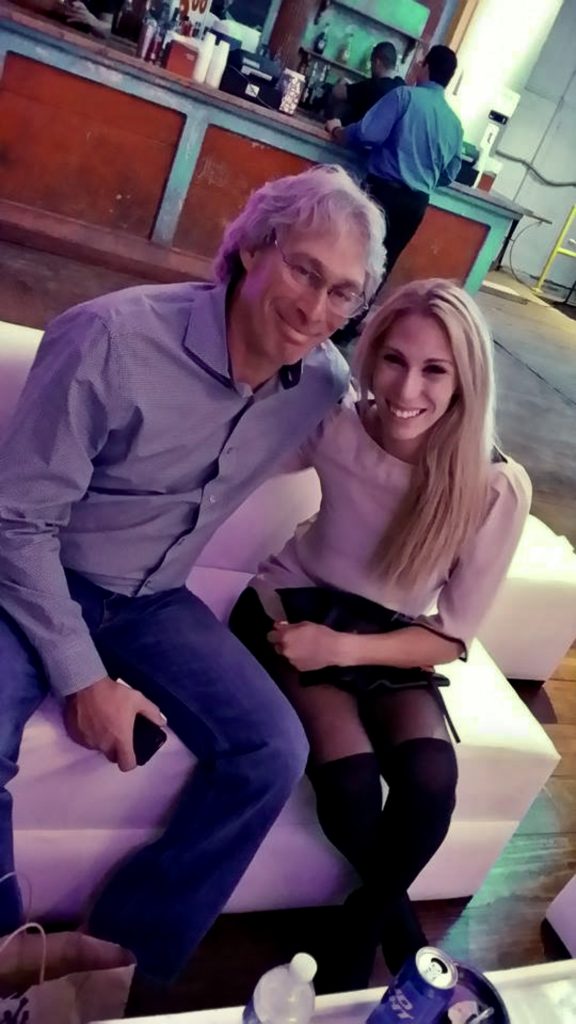 Brad soon left Disco 95 for a position at KLAQ, a station that meshed better with his personal tastes. He'd jump around for a few years before returning to the rock and roll outfit for good in 1983. Although he'd always been a good salesman, it was only in the mid-80s that Brad would start to really plan big events, something he's since become very well-known for. Along with his loyal team, Brad has orchestrated a litany of exciting and humorous community celebrations. Starting in '83 with the Rio Grande Raft Race—The Balloon Fest, Halloween Parade, Street Fest, Mega Marriage and Wet N' Wild BBQ Fest soon followed. More recently, they've brought us Cool Canyon Nights, beer festivals and many concerts.
Brad explained that such outreach was not only crucial for building brand awareness, but also heightened morale for his staff. " We found that building different projects that brought the community together was more effective from a promotion perspective than just worrying about what song to play or whatever. It was a lot more fun and it made a positive difference in the community too."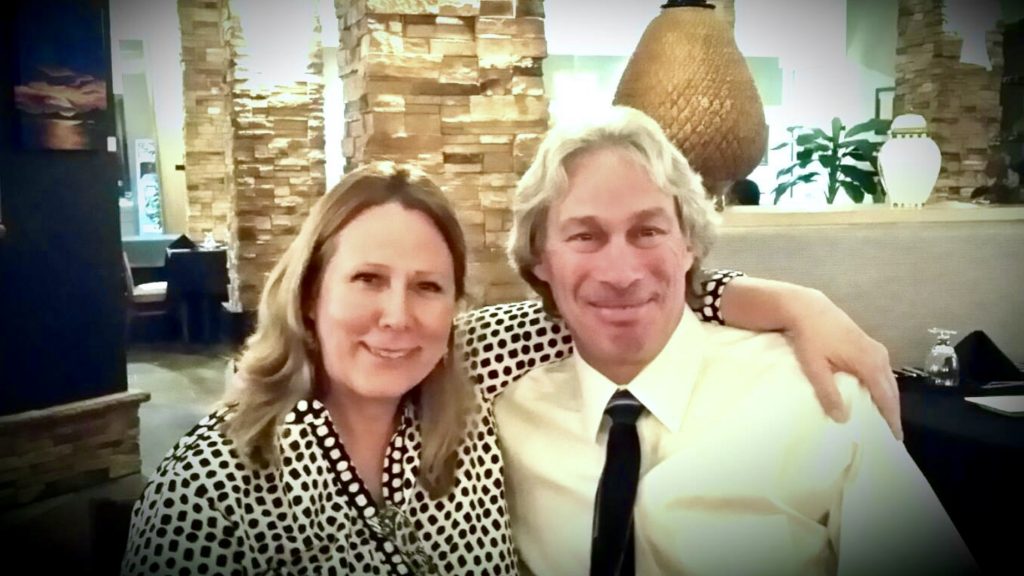 In addition to novel events, Brad is legendary for his creative ad writing and promotion ideas. Veronica Nevarez, an account executive at Townsquare Media, explained what it is like to work for Brad: "He has a reputation for being a creative genius and it's definitely accurate. I mean it's apparent as soon as you meet him, he's absolutely hilarious. He's always playing with words and has an incredible mind for references. So, professionally, that transfers over to his writing. He just goes for it and comes up with the most clever catch phrases and ad scripts."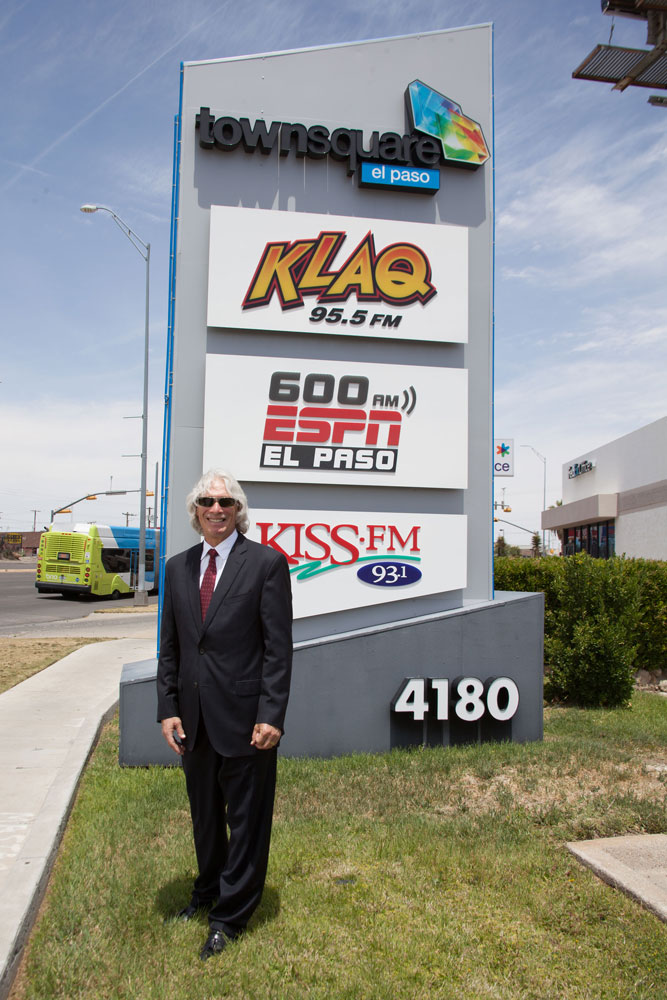 That same creativity and rapier sense of humor permeates into his top shows. A 25-year-old woman who listens to the Buzz Adams Morning Show during her long commutes from Horizon says she could never imagine trading in the charismatic host for a Spotify playlist: "I really like it because it's just so funny. I love the recurring segments, like the Florida news part. It's a good way to start the day."
However, despite such loyal fans, Brad recognizes that the business must still evolve to keep up with changing trends. KLAQ, KISS and ESPN 600 were all purchased in 2010 by Townsquare Media Inc., a communications company based in Connecticut, and have been diversifying their services ever since. Specifically, alongside selling space on their platforms, Brad's salespeople offer media solutions.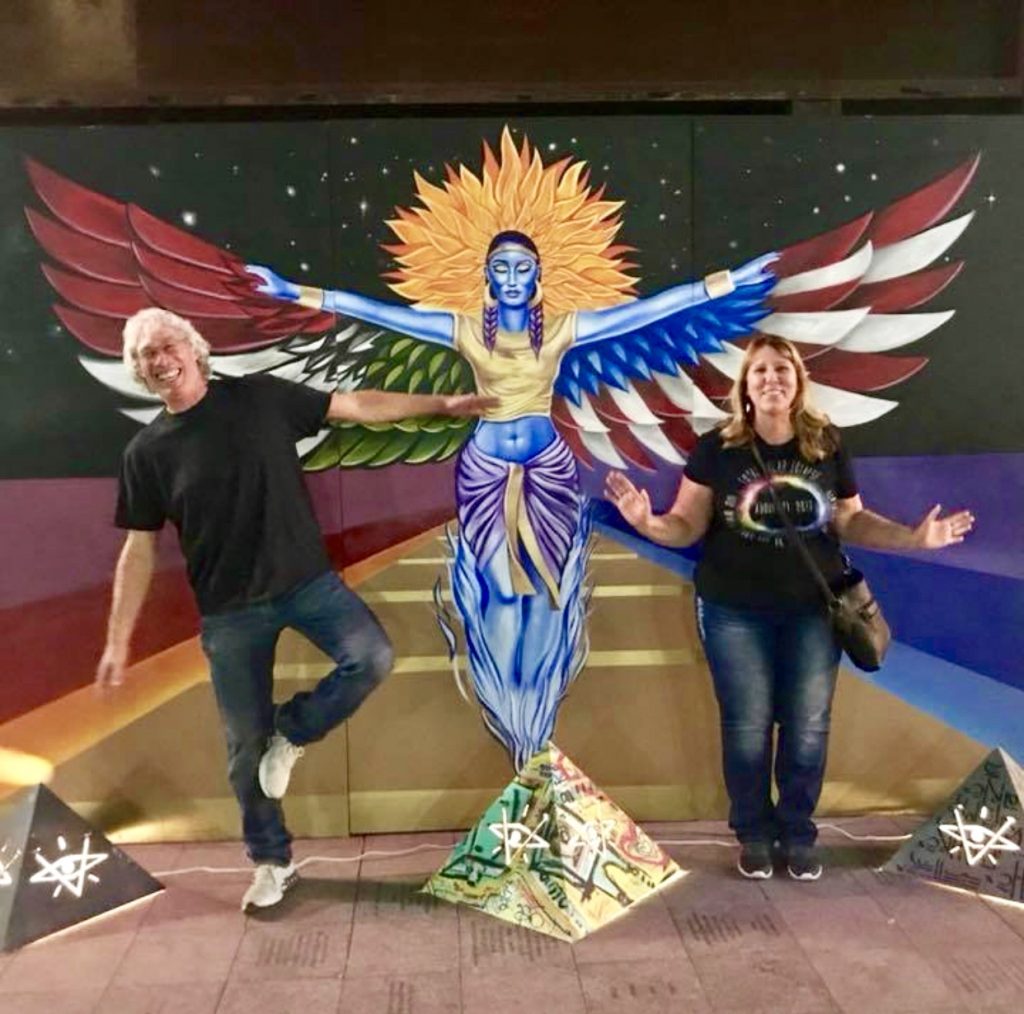 Brad credits his wife of 31 years, Susan, their five kids; Sarah, Michael, Jacqueline, Carly, Katelynn, and his granddaughter, Mackenzie, for keeping him ahead of the tech curve. Susan was an early adopter of Facebook and has developed a very healthy following over the years. "Her Facebook page is like a 24/7 channel. People know way too much about us," Brad jokes. For insights into other platforms, Brad turns to his millennial children who, like most from their generation, are deeply entrenched in social media. His daughters Jacqueline, Carly and Katelynn, who've all followed in their father's footsteps building careers in media and show business, are especially savvy.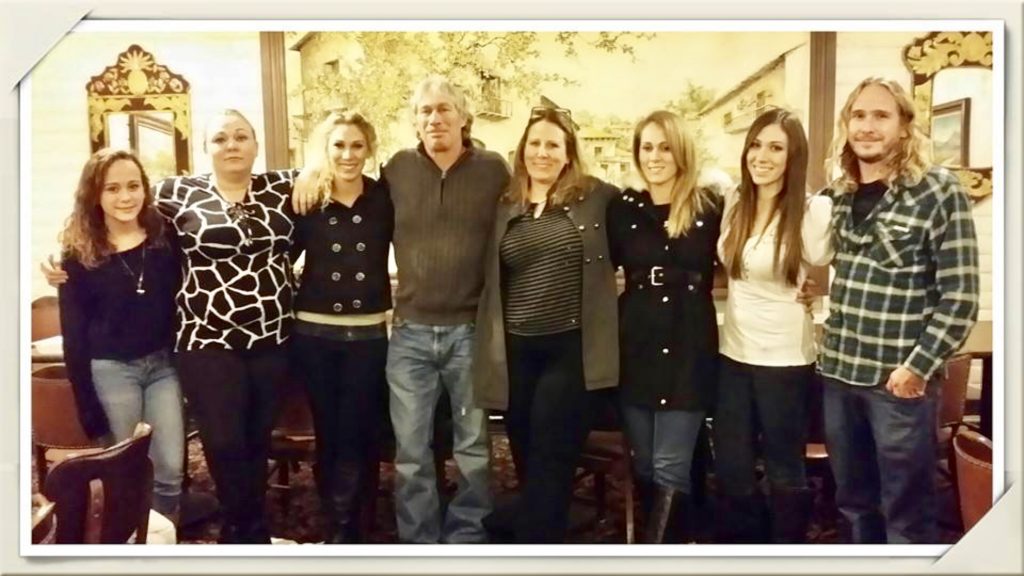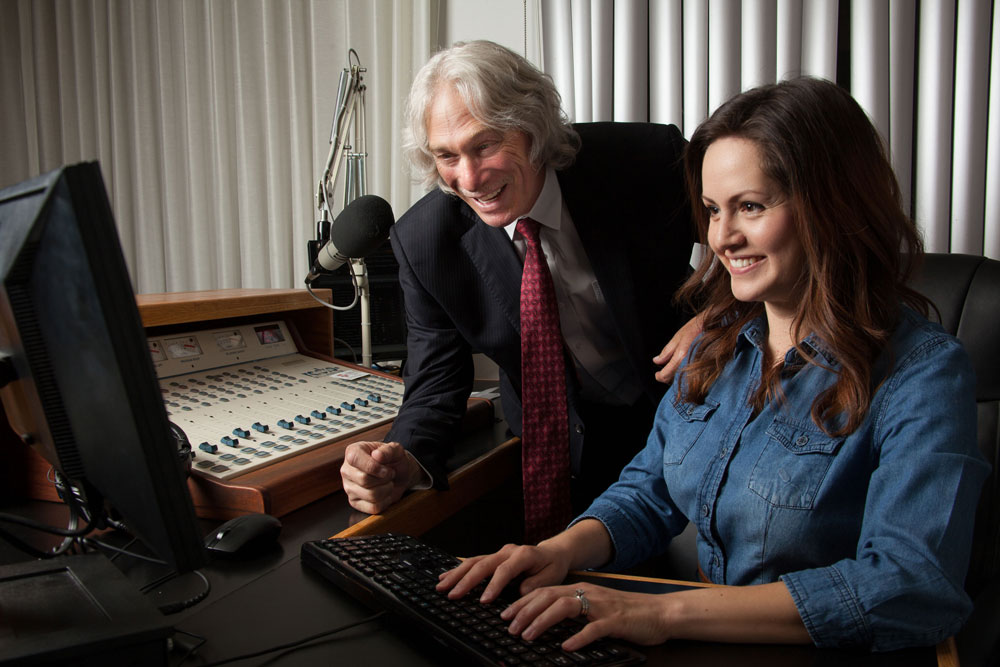 "We've made our mark in the radio, and it's not going away anytime soon." He said, explaining how the business had changed in recent years. "But you've got to diversify, and we have. When a client comes to me, we have numbers of way to use radio's target audiences, or digital components like Facebook buying campaigns or over-the-top campaigns that hook up to smart TVs and cellphones. Of course, we can always sell sponsorship into an event, like our bridal event. The point is our clients aren't limited to our radio ecosystem, even though that's still often a great option."
Radio may be one of the oldest media formats, but it's not going anywhere. With experienced, outside the box thinkers like Brad Dubow running the show, our air waves are bound to rock on.