By Marko Morales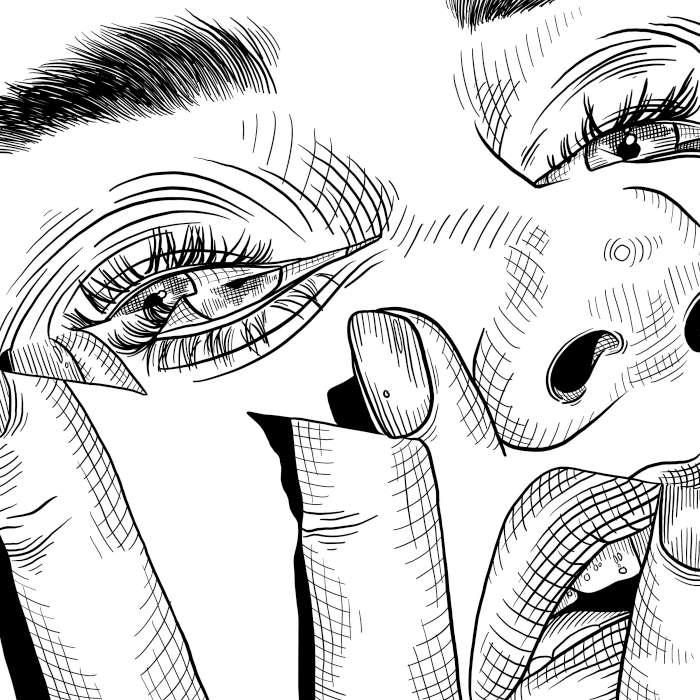 Much like most things in this crazy world, art is subjective. People see what they want, and they take from it what they will. What one person might think is the most amazing piece of artwork they have ever laid eyes on, another might look at that same piece and think it is simply not impressive. Everyone is a critic! Ideas change just as quick as the wind can change direction. There is an El Paso artist who not too long ago had a difficult time getting credit for her own creations. Since our interview with her two years ago, it seems now her artwork is popping up all over the city.
Christin Apodaca was born and raised right here in the desert southwest. The Burges High School graduate began drawing at a very young age and by the time she reached middle school had already begun working on a small collection of sketch books she still has to this day. It wasn't until she reached her teenage years that Christin really understood that there was something uniquely special about her talent. While in high school, there was a teacher who would allow her to take art supplies home with her. It was only then she realized the reason behind that teacher's actions. "I guess when no one else around you can draw the things you can draw, you kind of question why," Christin mentions.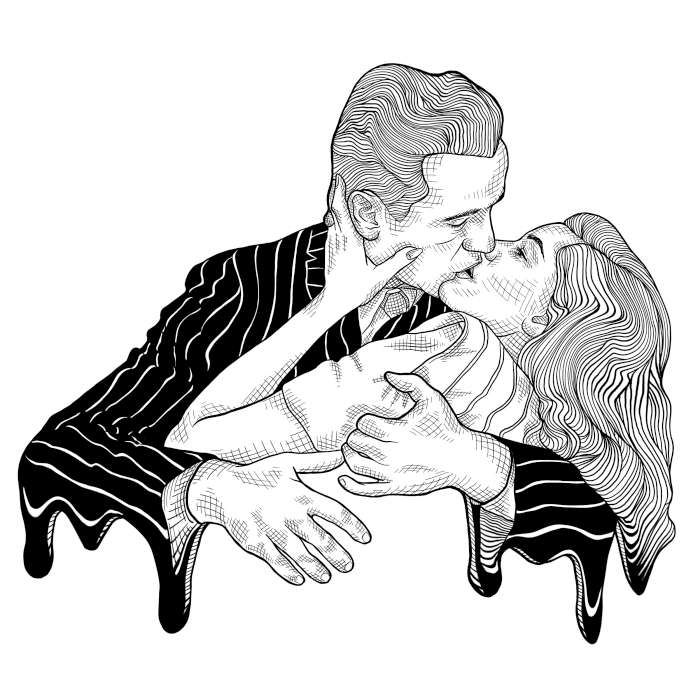 It seems she was destined to follow the path of a visual artist. "I've always done it. It's kind of the only thing I'm good at, so I was like just keep doing it," Christin says lightheartedly. The extremely personable 28-year-old could very well be selling herself a bit short, seeing as how she also has a talent for keeping one's attention while having a conversation.
Christin's post high school formal training began at The University of Texas at El Paso, though she completed her degree at The University of New Mexico in Albuquerque, where her focus was in oil painting. She learned how to create artwork using a full pallet consisting of a wide array of colored paints. Though she started off her college years focusing on learning as much as she could about oil painting, once she decided to move back to El Paso she simply did not have access to the things she needed to continue in that direction. Oil painting requires a good amount of space and a well-ventilated area to work in. She then shifted her focus to utilizing ink and markers. It seems she hasn't looked back since.
Her style can be described as bold-line portrait drawing, and rarely, if ever deviates from black & white. In most of Christin's recognizable pieces displayed in various parts of the city, she uses a technique that has been around for many years known as cross-hatching, or cross hatch painting. It tends to be used to shade portions of a painting. It immediately draws the eye to it, and in the work Christin creates, it really makes her pieces pop.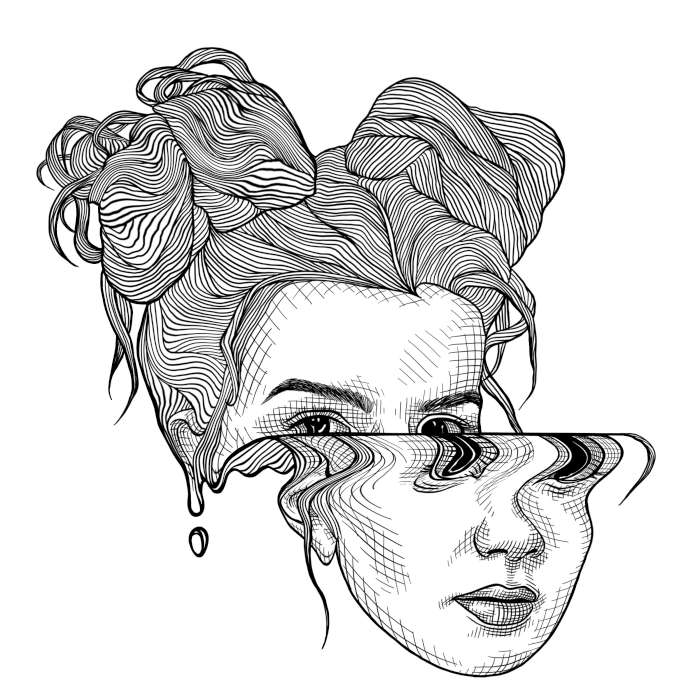 The list of hot spots where Christin's work can be found around town has really grown over the last few years. Mom's Fresh Juice, Drip Drive and Hotel Indigo all display some of her art. There are several of her pieces up for sale up on the wall at Aloft, a boutique hotel in the downtown area. Another one of her works can be found inside of Joe Vinny & Bronsons Bohemian Cafe. Almost directly across the street at Salt + Honey Bakery Cafe, the wall shared with the kitchen line bares Christin's artwork of several bees diligently constructing their honeycomb. Lululemon, a place where people shop for high-end athletic wear displays four individual pieces, one in each of their three dressing rooms, as well as a larger piece just behind the checkout counter. Not only does she have her art of a women that seems to be swimming in a beer bottle standing upright on the patio at DeadBeach Brewery, she also designed the labels for many of the brewery's beer bottles.
To date, the creation Christin is most proud of is a 45-foot long snake wrapped around a flower that can be viewed from the street outside of Neon Rose. Currently it is her largest completed work and it took her about twenty hours to complete. She worked on it over the span of several days, and she did it in the sweltering Sun City heat, finishing it up in mid-July 2018. At the moment Christin is working on mockups and waiting for approval on a piece she is planning to knock out in the underground garage at the historic hotel formally known as The Camino Real.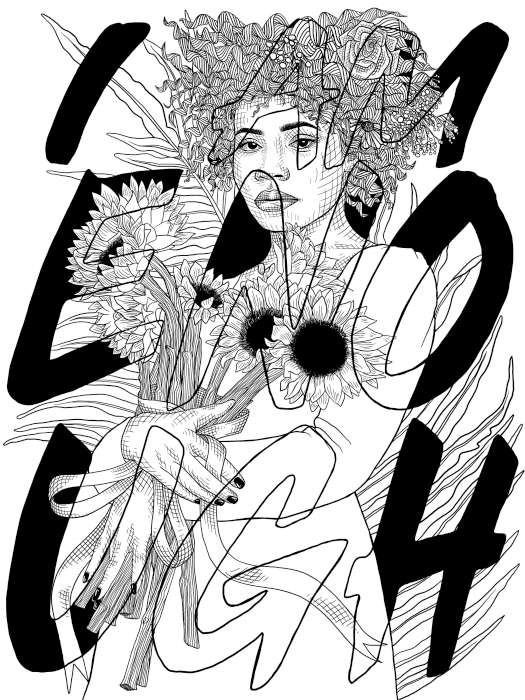 Aside from walking in and purchasing one of the aforementioned works she has at Aloft for sale, getting a hold of her art could be a little tricky. One must listen for different art pop-ups that take place from time to time or contact her directly through social media. Christin Apodaca will become one of the better-known artists in El Paso, Texas. Just ask around … you will find it is clear as black and white.