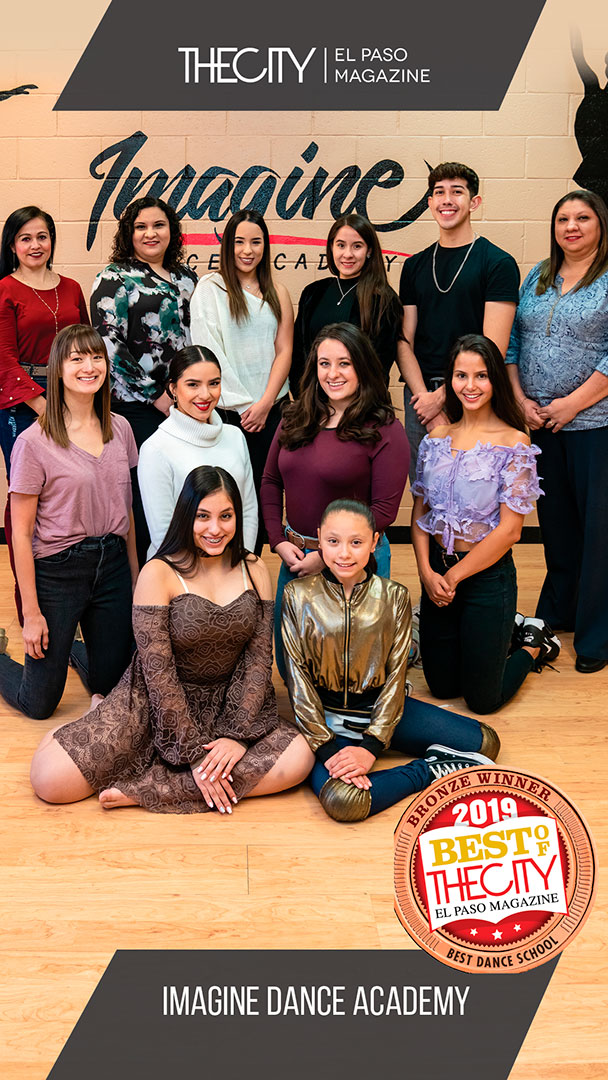 Three years ago, when the studio was about to close, Brenda Silva and Delia Amaya decided that Imagine Dance Academy deserved to remain open. Mrs. Amaya's two daughters, Evelyn and Ruby, were students at the studio and if Imagine closed, the family of dancers that studied together for years would have to split to different studios.
Described as "An open space where everybody is welcomed no matter the dance level," Imagine Dance Academy offers classes to anybody passionate about dance. They offer ballet, hip-hop, contemporary, jazz, tap, and technique class for all levels. Drop-in classes are also available for young adults that just want to dance and keep training. 
Classes are organized by Summer and Winter semesters, each ending with a recital for recreational dancers. Imagine Dance Academy is proud to hold auditions for competitive teams that compete in both local and out of town competitions. It is a studio that is considered, "a safe space, where everybody knows they have to work hard to become a better dancer."  
Ms. Silva and Mrs. Amaya would like to thank Alex, Anthony, Becca, Carina, Claudia, Denise, Itzel, Jarian, Kaitlyn, Kelly, Melissa and Teddy who have helped build confidence in each dancer and help bring them all together as a family in a judgment free way.
Imagine Dance Academy
11440 Montwood, Ste. C 1-3
El Paso, Texas 79936
(915) 491-2468
By: Oscar Acosta
Photographed by: Jesse Maynes