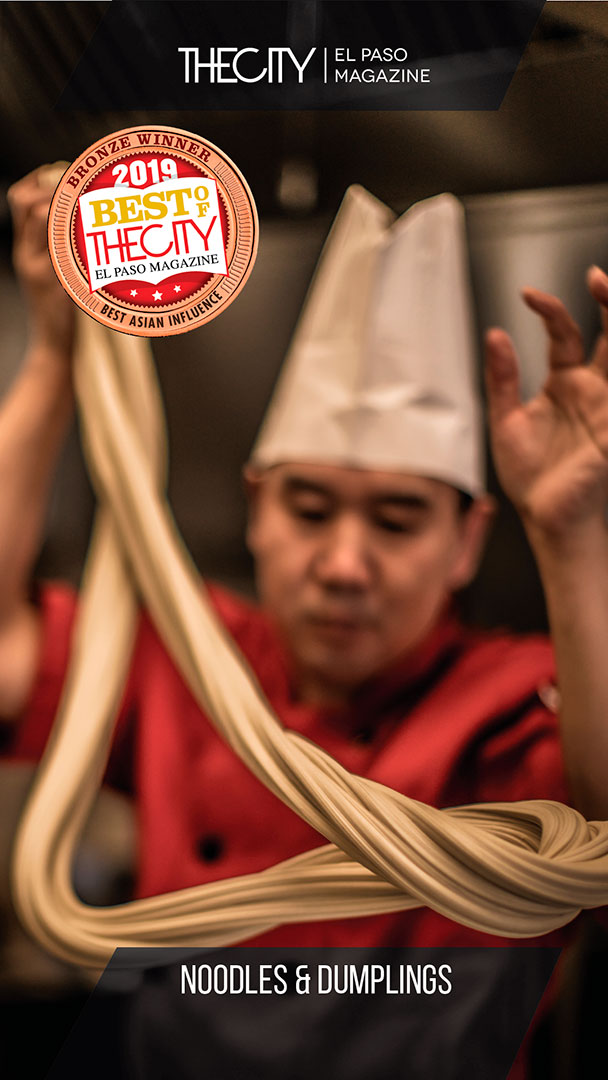 There is no guide to being a successful first-time restaurant owner and it is certainly a labor of love. As someone who traveled to places like LA and New York for authentic Chinese food, Michelle Xu, owner of Noodles and Dumplings, decided to bring that authenticity right here to the Sun City. She also looked to those locations for chefs with the necessary experience. "It was a risk starting a business like this because I didn't know how it would do, but we've been packed since our opening," says Michelle.
While the focus is just that—noodles and dumplings—having everything made fresh, in house, was important for Michelle. While the chefs have over 20 years' experience in the delicate art of hand pulled noodles, they also have accolades in China as well. Additionally, the restaurant has a glass window which allows for guests to witness their dishes being made to order. "The difference between us and other places in town is everything is made fresh … there are no pre-made sauces, everything is pre proportioned, it takes time to make and once an item is sold out, it is sold out because of that," Michelle explains.
While there is a set menu, Michelle is always excited to update it with new food items for guests to try. "I'm so grateful for our customers and their patience, we wouldn't be here without them … it's fulfilling to see our customers leave happy and it makes it all worth it," she says.
Noodles and Dumplings
6303 N. Mesa St.
El Paso, Texas 79912
(915) 262-4405
By: Hope Alegre
Photographed by: Adal Rivas