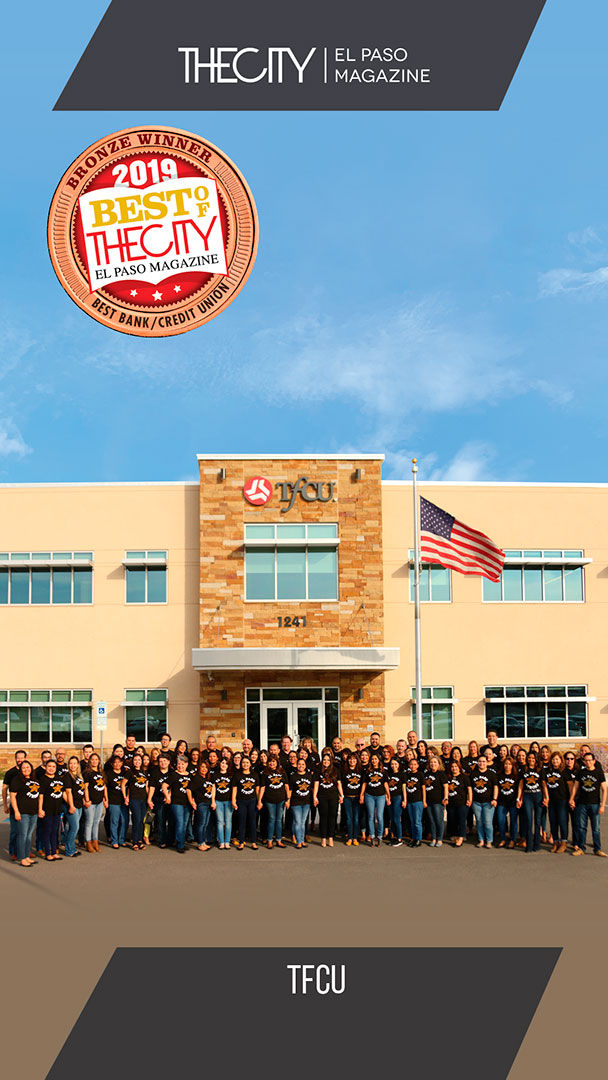 At TFCU, your checking account, auto loan, or credit card goes further than at any financial institution. Community is at the heart of this credit union, from gifting thousands of dollars to local non-profits every month or granting scholarships to aspiring students to establishing an exclusive High School Spirit Debit Card program that donates cash for every qualifying swipe to local high schools. TFCU demonstrates their passion for community service in the amount of time team members give through volunteering at food pantries and selling homemade burritos to raise money for the El Paso Children's Hospital Change for Care campaign. It's no surprise the organization donates an average of $100 per employee for the United Way check deduction program.
With their Neon Desert Music Festival sponsorship, TFCU sold t-shirts benefitting: Make a Wish Foundation, Books are Gems, and Animal Rescue League, plus a selfie art mural that raised funds for the Center Against Sexual and Family Violence.
Every service at TFCU means more money stays in our community, stimulating personal enrichment and strengthening our local economy. "TFCU was created by El Pasoans for El Pasoans, and we are proud to give back at every level. Together, we make El Paso strong," said Max Villaronga, President and CEO. To learn more about TFCU and their community impact, visit tfcu.coop.
TFCU
12020 Rojas Dr.
El Paso, Texas 79936
(915) 843-8328
Photographed by: Alex Rodriguez