By: Zak Hansen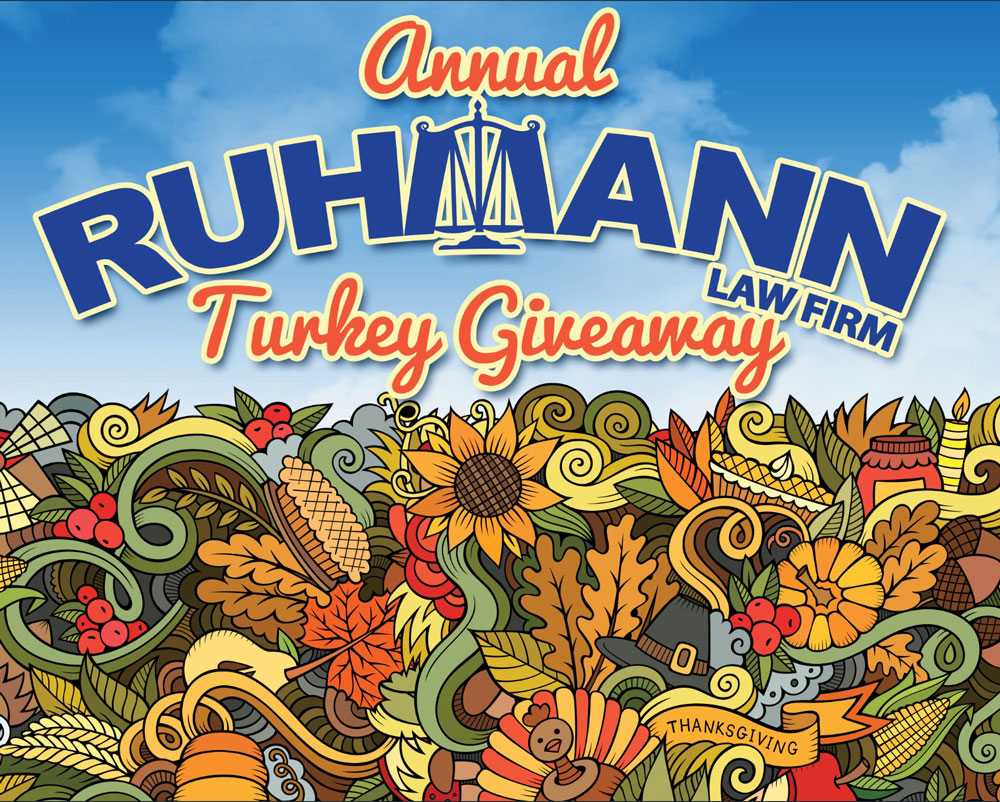 To help others—it's that principle that guides Chuck Ruhmann, in both his professional and personal life. As one of the area's best-recognized personal injury lawyers, Chuck has fought for his clients for more than 15 years. A graduate of Baylor University and St. Mary's University School of Law, Chuck is licensed in Texas, New Mexico and Arizona, serving clients in all three states in a wide variety of personal injury cases.
"When people are seriously injured, their whole lives are changed in an instant. They've lost a family member, or their seriously injured, or they've lost their car, then their job because they don't have a vehicle or they're hurt—their whole life is changed," he said. "There's no other entity they can go to help them get back to where they were. I started with the premise to help people, because most of the time, we're the only ones who can help them when a billion-dollar insurance company is trying to take advantage of them."
That's the public face of Chuck Ruhmann, the one many El Pasoans are familiar with, from highway billboards and radio advertisements or, god forbid, a serious injury case. But there's another side to Chuck, a private side, that's led by that same principle of service to those in need. Take, for instance, Thanksgiving 2014.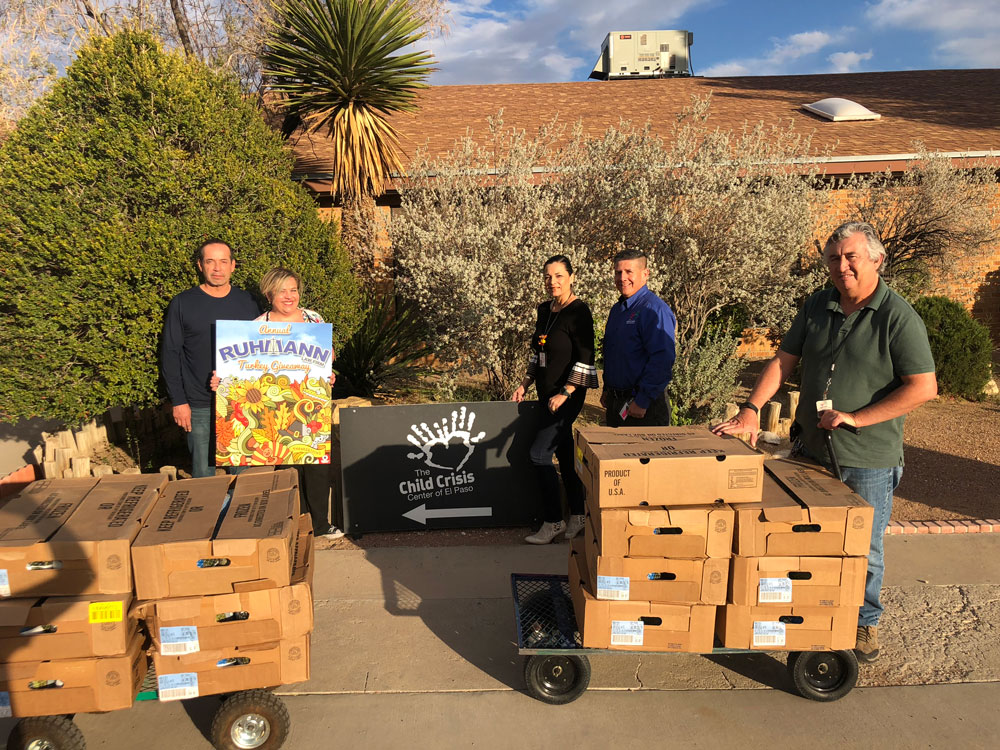 "Thanksgiving is my favorite holiday—instead of gifts and things like that, you just give thanks for the blessings in your life," Chuck said of the impetus for his first-ever Thanksgiving turkey giveaway. That year, 300 families had a turkey for Thanksgiving dinner they otherwise could not have afforded.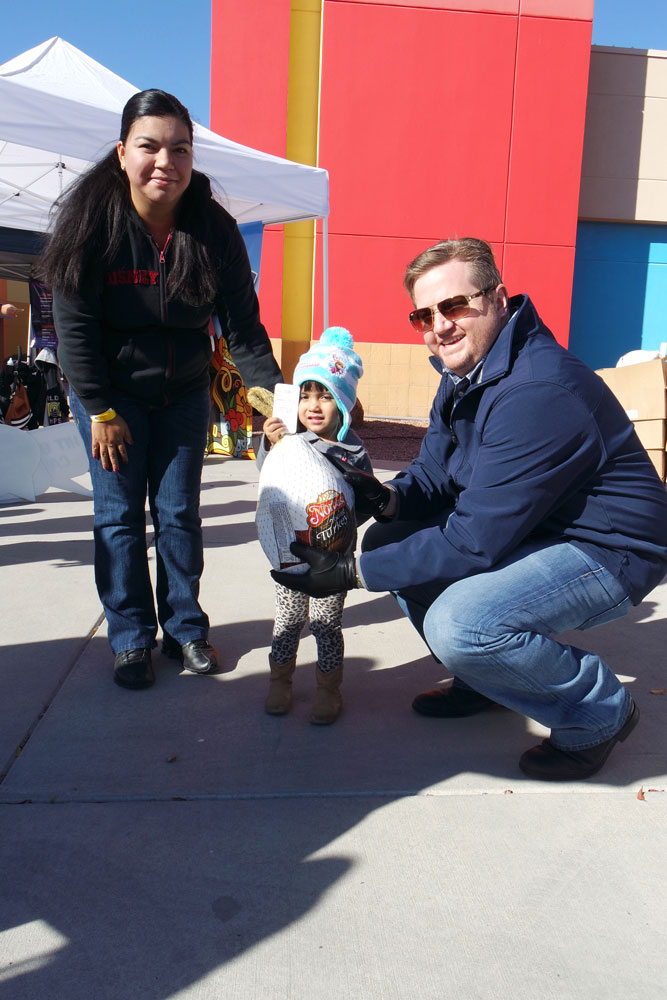 "I first started it to give to those who couldn't afford a meal that time of year — who are facing need that time of year. People are focused on what they have, instead of what others do not. Since there's a need, and to give thanks for all we had, we thought we'd give back," explained Chuck.
Limited by radio advertising his first year out, Chuck teamed with The Outlets of El Paso in 2015 for his second turkey giveaway. That year, with iHeartRadio's Mike Dee emceeing, Chuck and his team distributed 500 turkeys. The next year, the event expanded to "Stuff the Truck with Chuck," which drew thousands to Barnett Harley-Davidson for a day full of raffles—furniture sets from National Furniture Liquidators, gift cards from Mesa Street Bar & Grill, family passes for Jungle Jack's and Wet N' Wild Waterworld, salon and spa treatments from The Mix Salon and more, all generously donated by the community—and of course, turkeys … more than 1,000 of them.
In 2017, Chuck and his team decided to do things a little differently, again, and teamed with Albertsons stores in El Paso and Las Cruces to put together hundreds of vouchers for a full Thanksgiving dinner with all the fixings, which were given away at his office, in stores and via social media.
The "great turkey shortage" of 2018 presented a hiccup, when the 7,000 pounds of turkey ordered did not, at first, arrive. After a bit of scrambling, the order was filled just in time for Thanksgiving, and that 7,000 pounds of turkey went to where it was needed most.
Breaking from tradition, Chuck and his numerous community partners directed all of that year's food donations to a few organizations—the Lemore Home, the Casa de Peregrinos Food Bank in the Las Cruces Community of Hope, the El Pasoans Fighting Hunger Food Bank, CASA of El Paso and the food pantry at Sacred Heart Church in the heart of Duranguito, all of which serve the area's most-vulnerable residents.
"We try to funnel these donations to those who really need it," he said of the change. "It started as a broad, general thing, but we really wanted to focus down to those who really don't have anything. I've been approached out at dinner and told by someone that we were the only reason a family had a turkey one year. That really keeps me going."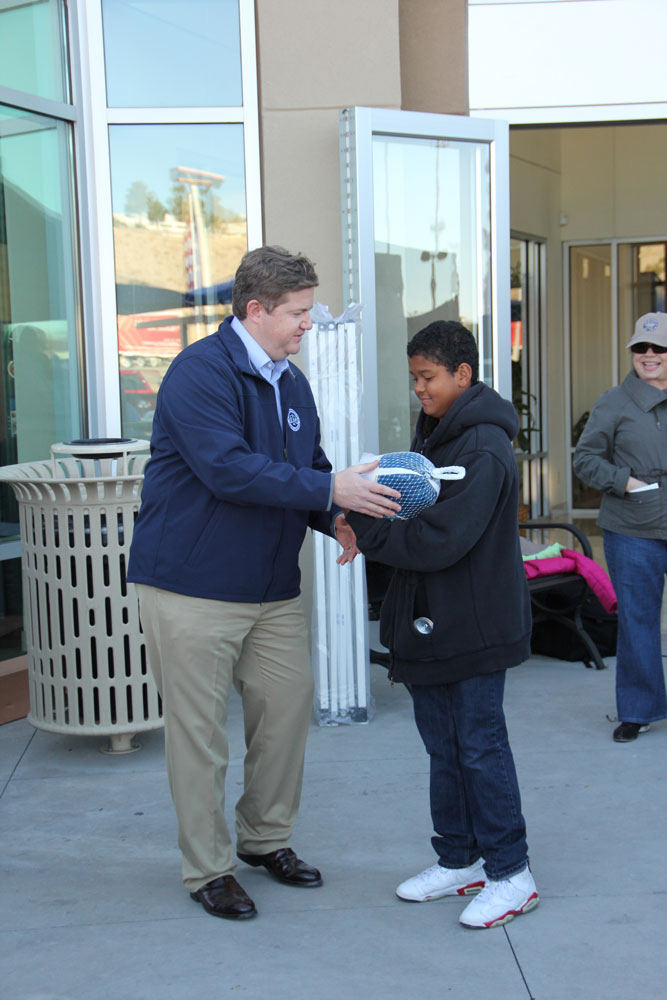 This dedication to service lasts year-round, in smaller but no less impactful ways. It's not hard to find Chuck and his many community associates giving away not only necessities—food, warm winter clothes, school supplies and the like—but also providing opportunities to families and individuals in the community who frequently are forced to miss out. Movie passes. Concert tickets. Seats at UTEP basketball and football games. A pumpkin patch around Halloween. Tickets to Street Fest or the El Paso Ice Cream Festival. A suite at Southwestern Desert Park and a night of baseball with the Chihuahuas. To many, these experiences are easily taken for granted, but to many families, they're just out of reach. And week after week, Chuck is there, quietly giving families what is, for them, perhaps a once-in-a-lifetime experience.
While Chuck is certainly the orchestrator of all of this, he's quick to brush aside too much credit, and sees himself more as a go-between—identifying a need in the community, and connecting those in need with individuals and organizations that provide.
Living and working in El Paso, Chuck is uniquely aware of the particular needs in his community: "You have a huge group of people who need things, who can't afford necessities. All I can do is help people where I can, either with my career or through service," he added. "As long as the good lord allows me to help people, I'll do it in whatever venue I can."
Perhaps even more than the immediate impact, Chuck is focused on the future. "When you help yourself and set the example, you can help people. That's what I want to do—to teach people to help people. To start somewhere. Instead of focusing on ourselves, remember that we're part of a bigger community, and in that community our neighbors have needs. We need to start to pay attention to them."