By: Erin Coulehan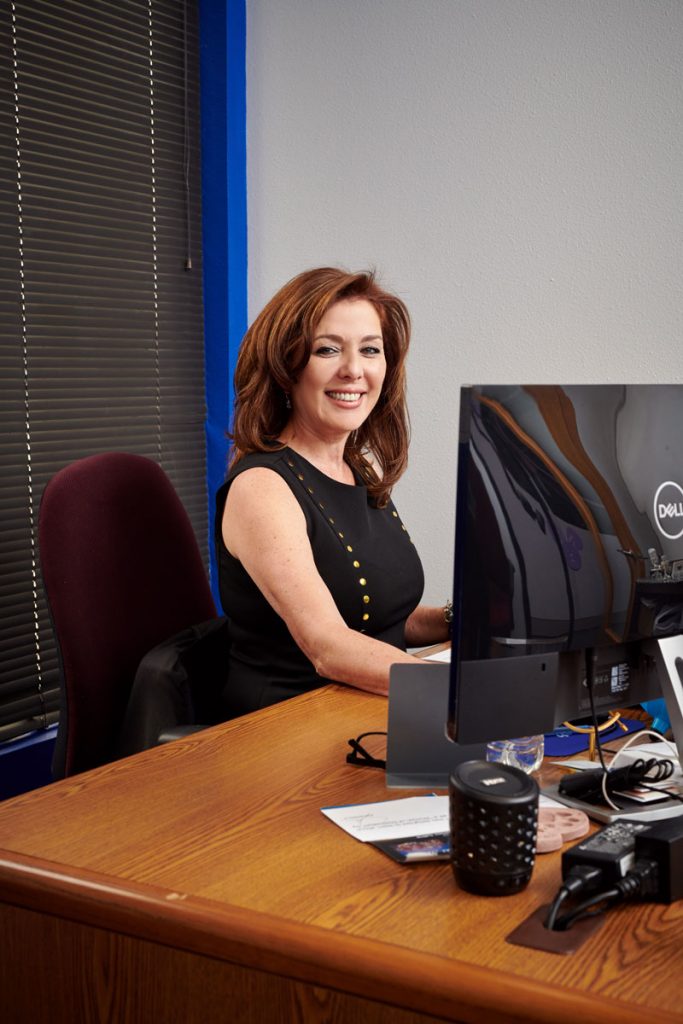 Every savvy entrepreneur will say a successful business depends, largely, on the development of meaningful connections to move a profitable idea forward. For Monica Moreno, President of The Job Connection in El Paso, her mission as a leader is to utilize the strength of human-to-human interactions. Moreno has challenged herself as a businesswoman, and the El Paso community has reaped the benefits.
Monica came on board The Job Connection in 1994, joining her mother and stepfather who independently operated the business. The company is a hiring agency that serves to connect local employers with El Paso's workforce. Monica was busy navigating the realm of college life—a rigorous course load coupled with the responsibility of reporting to a job—but quickly took to the face-to-face facet of her job.
"It takes a lot of networking, and definitely emotional intelligence," says Monica. Her day-to-day involves visiting with clients from employers to job seekers, and then strategizing ways to optimize the connections that are made.
Monica's flair for networking has lent itself to further cultivating a sustainable business in the region. In-person interaction is often undervalued in today's fast-paced and hyper-online society. Oftentimes one must go through at least one round of online vetting to apply for a job before receiving an email from an actual human to take the next necessary steps. The Job Connection is successful in large part because Monica understands that human connections are paramount and offers support to employers and jobseekers alike.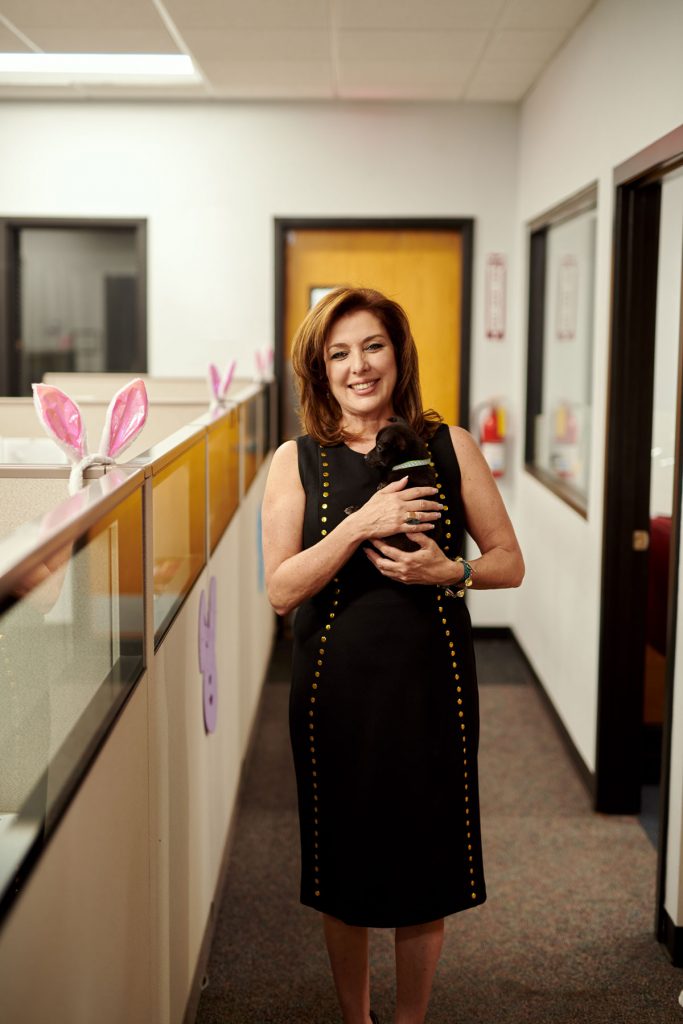 One of the most significant features of The Job Connection is the company's commitment to provide support from start to finish. A quick visit to the agency's website reveals multiple sections that provide guidance in important areas that include resume preparation and review, what to expect from the hiring process and a blog that offers insight regarding everything from what not to do, to job forecasts.
Monica's business acumen has recently been reflected through a number of board appointments and state-recognized accolades. Moreno joined the board of Western Heritage Bank last summer, as well as the Hispanic Chamber of Commerce. Western Heritage Bank exists in a region of 2.6 million residents; 1.2 million are on the U.S. side, and approximately 1.5 million residents live just across the border. The mission of the El Paso Hispanic Chamber of Commerce is to be the leading advocate in promoting the success of small minority and women owned businesses in the greater El Paso region, by providing resources, information and education while promoting the awareness and preservation of the Hispanic culture—all things Monica does intrinsically through her work at The Job Connection.
Monica was honored in March with a Women of Distinction award, presented by The Texas Association of Mexican American Chambers of Commerce (TAMACC). TAMACC's mission is to promote business leadership, create economic opportunities and provide legislative advocacy for the Hispanic business community in Texas. Monica and 11 other women in business received the awards to recognize outstanding leadership in economic, political and social landscapes.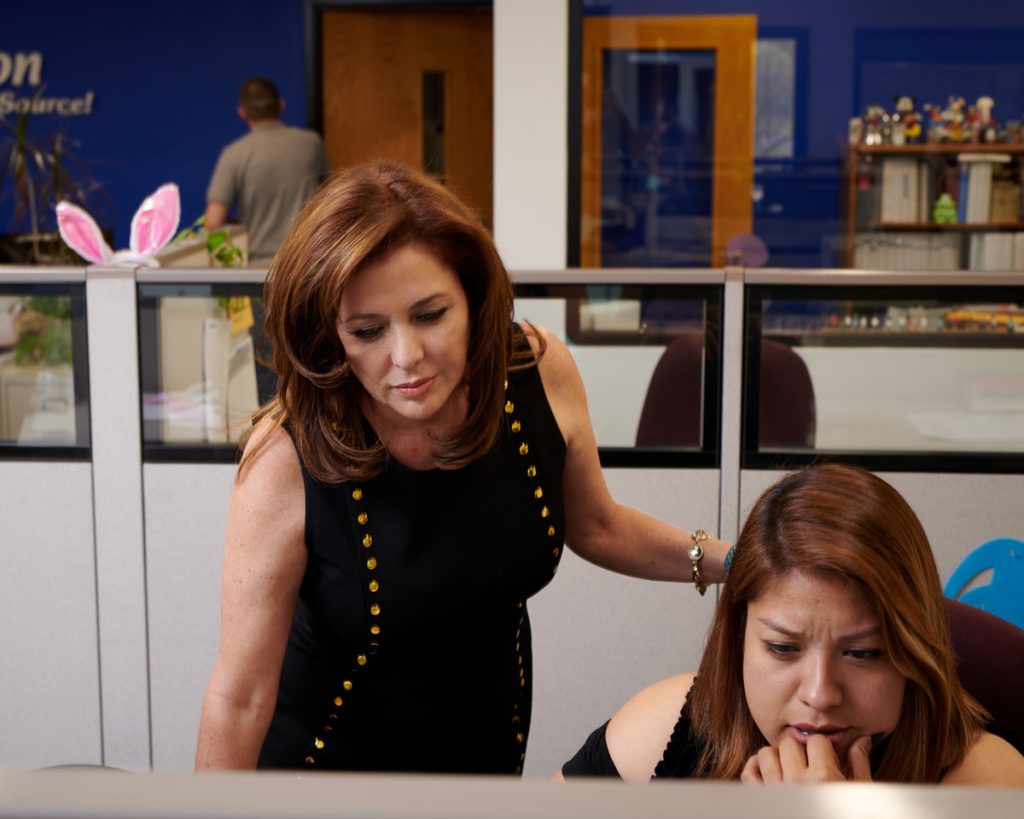 "Year after year we are proud and honored to recognize and celebrate the outstanding successes and contributions of endurance, excellence and tenacity that women make to our Hispanic communities, state and nation," said Pauline E. Anton TAMACC president and CEO. "We look forward to inducting these women into the TAMACC Women of Distinction. We are grateful for the recipients to share their stories; it is incredibly motivational and inspirational. It is the encouragement for us all to do more."
Monica's TAMACC distinction is well-deserved, and representative of the woman-driven talent that resides and flourishes in El Paso. Among the other TAMACC Women of Distinction awards were El Pasoans Estela Casas, news anchor from KVIA Channel 7, and Dr. Diane N. De Hoyos, assistant vice president for purchasing and general services at UTEP. Three of the 12 women of distinction this year came from El Paso, which means that the Sun City made up a quarter of the women who were honored. This percentage is greater than any other city that was represented in this year's award cycle.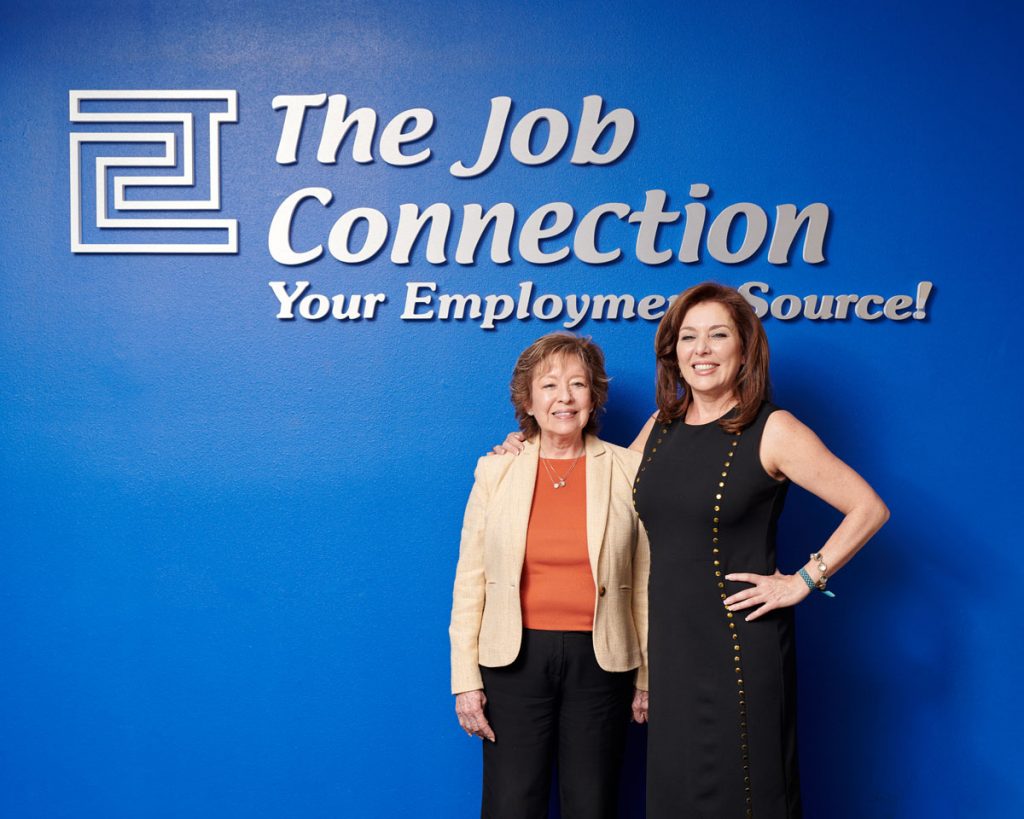 "I think my recent board-appointments helped me earn this award," Monica says. She also attributes The Job Connection's culture of care, business savvy, and close network of staff—many of Monica's family members continue to propel the agency forward.
Monica's—and El Paso's—success promises to expand within the next few months with the implementation of a west side location to serve as a reminder of the talent that resides in the region, as well as the power of a strong leader with a big heart.