By Kayla Melson
Photos courtesy of Creative Kids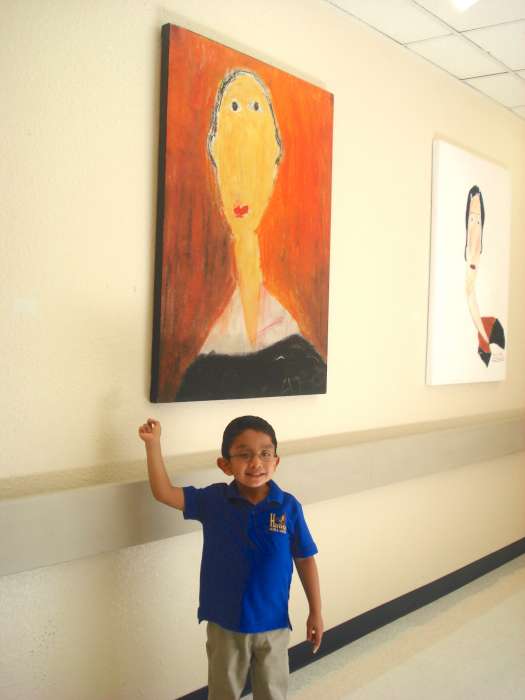 Smart. Funny. One in a million. That's how Yolanda Cisneros describes her son, Alex.
Like many little boys, Alex enjoyed doing arts and crafts, spending time with his family and jamming out to his celebrity crush, Shakira. However, unlike many of his peers, Alex suffered from cancer.
Alex was younger than a year old when he was first diagnosed with a rare form of leukemia. For years, he and his family traveled in and out of hospitals all over the country in search of a cure.
From bone marrow transplants to chemotherapy treatments, Alex spent countless hours of his young life at El Paso's Providence Children's Hospital over the years before losing his battle to leukemia in April of 2012.
He was just seven years old.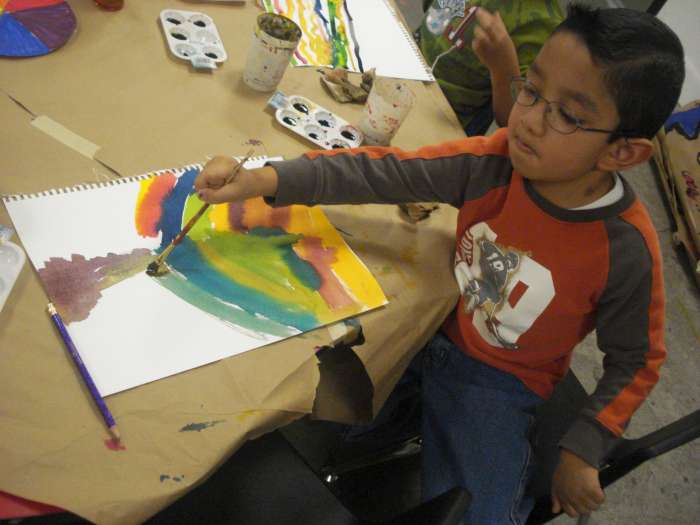 Although Alex's life was tragically cut short by cancer, he continues to live on through his artwork, thanks to Creative Kids. "What they are doing is not just teaching art classes," Alex's mother, Yolanda, said. "They are touching and changing lives."
The non-profit organization based out of Downtown El Paso regularly hosts six special programs, including the one that gives children like Alex the chance to create their own works of art while staying in the hospital.
"[Alex] was so excited and happy to be there, it was perfect," Yolanda, 47, recalled. "He told me, 'I love to paint, because no matter what is happening inside the hospital, when I'm painting I'm free.'"
Each week, the organization's skillful instructors bring art supplies to a designated room in Providence Children's Hospital, giving its young patients a reprieve from the daily stresses they face while receiving medical treatment.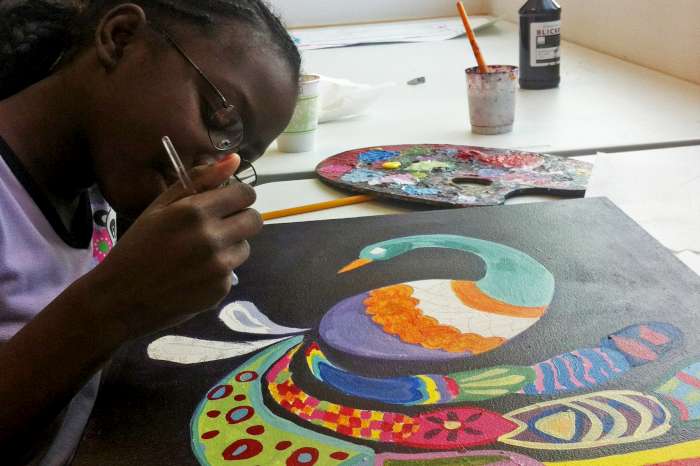 "The hospital program was the very first program we launched," Co-Founder and Executive Director Andrea Gates-Ingle said with tears in her eyes. "Seeing those kids there who are dealing with these life-threatening diseases…the program is really near and dear to our hearts."
Through its programs—which also serve migrant, disabled and "disconnected" children—the organization helps young artists develop their talent and creativity, despite any road blocks they may be overcoming.
"Our mission is to have art in places that typically wouldn't be there," Andrea said. "A lot of our kids have various issues … so we act as an outlet to these kids, because there's a lot going on in their lives."
What originally began as a college project for Andrea and her husband, Stephen, in June of 1998, Creative Kids now serves 600 children each year.
The organization operates out of the Olo Gallery—which stands for Other Learning Opportunities—and displays its young artists' work across the city. Creative Kids regularly hosts exhibits in its gallery, the hospital and in the airport, and will soon decorate Ascarate Park's walking path with colorful mosaics.
Such efforts helped the organization gain national attention and even earn a trip to the White House. In 2013, Former First Lady Michelle Obama presented the organization with the National Arts and Humanities Youth Program award and a $10,000 grant.
"One of our patients gave an opening ceremony speech and made Michelle cry," Andrea said with a laugh. "It was beautiful."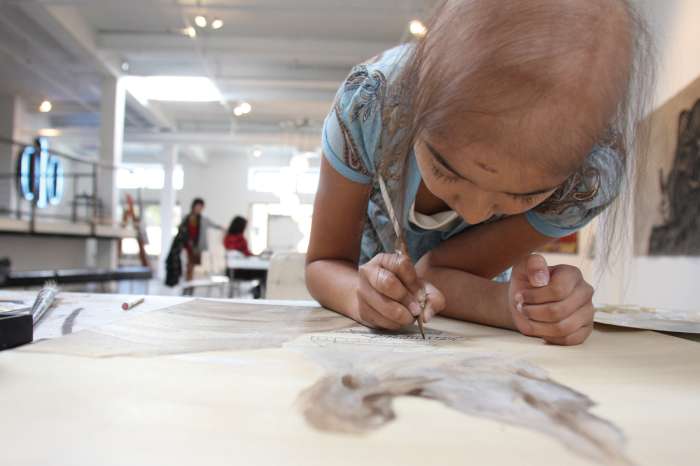 Here in El Paso, Creative Kids hosts art classes every Saturday for kids ages 4 to 18. And, every Saturday, the Cisneros family is there, volunteering their time in Alex's name.
"He's my inspiration," Yolanda said. "We try to honor his life [by] helping with classes and helping with whatever they need. For us, it's home."
Anyone interested in Creative Kids can visit the organization's website at creativekidsart.org or the Olo Gallery located at 504 San Francisco St.