Written and photographed by: Henry Craver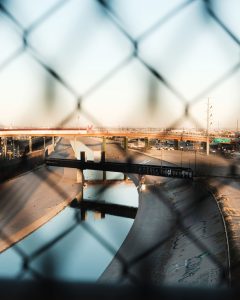 Juárez is the coolest thing about El Paso. Well, at least according to Richard Wright, the owner of "Juárez Walking Tours" and popular local blog, "El Chuqueño." It may seem like an odd claim in light of our sister city's recent history—they boasted the world's highest homicide rate as recently as 2012. However, after accompanying Rich on two of his tours, I'm starting to think the old-timer might have a point.
The excursions begin on this side of the Santa Fe bridge and groups vary in size, usually numbering between two and five. Beyond the meeting point and $25 a person charge, however, no tour is exactly the same because Rich tailors each itinerary to his clients' interests.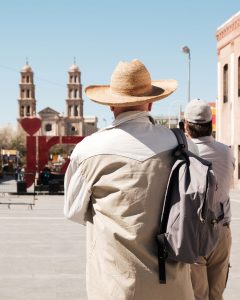 History was a recurring theme through both of my trips. Armed with a book of old Juárez photos, Rich effortlessly placed our surroundings into a narrative stretching back hundreds of years, from pre-Columbian times to the recent drug war. Rich has obviously done his research, but what makes the stories really special is his own experience in the region. An El Paso native, he began crossing over regularly in the 1970s when he was 15 and hasn't stopped since, not even during Juárez's most difficult times. He's seen Benito Juárez avenue transform from a mini Vegas gringo magnet to a no-go zone for tourists, and he knows the small business owners who've borne the consequences.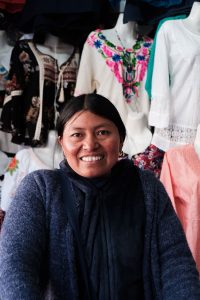 Rich's knowledge of downtown Juárez goes far beyond its landmarks. Just about everywhere we went people called his name and came up to say hello. "I don't know everyone here, but everyone knows me," he told our group after shaking a passerby's hand. Some of the stardom can certainly be attributed to his appearance—there aren't many 6-foot-4-inch tall "güeros" parading the city streets in big straw hats, after all. But it's more than that. He's spent an incredible amount of time discovering the zone's hidden haunts and getting to know their frequenters. Whether the locals know him personally or not, they've all taken notice of his curiosity and they appreciate it. 
Nowhere is Rich's intimate connection to Juárez so clear as in the area's numerous cantinas. Obviously, he knows his way around the Kentucky Club, but so does everyone. It's the little hole in the wall bars that most would never notice, or dare to enter, where Rich shines.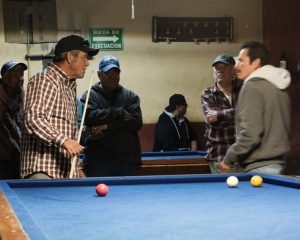 After lunch, for example, he led us to the front of a big, understated building with a shabby blue tarp covering its entrance. Past the makeshift door we discovered a sprawling pool hall full of cowboy hat wearing men who play a strange three ball variation of billiards. Of course, like everywhere else, Rich was on a first name basis with the bartender and we had a lovely time.
I don't have enough space to describe every spot we visited or accurately express how it all made me feel. So please, reach out to Rich at elrichiboy@sbcglobal.net and find out for yourselves.