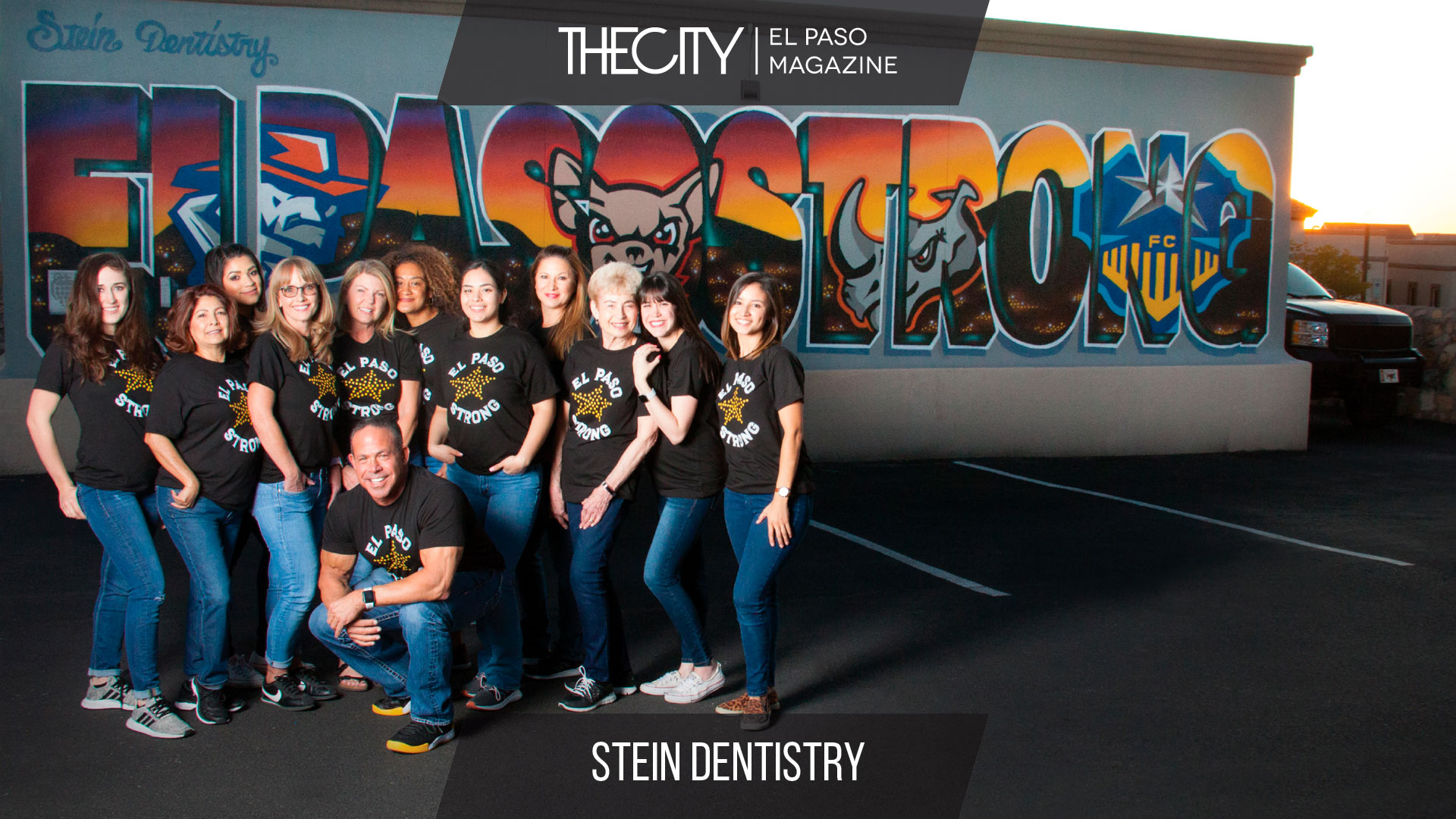 Stein Dentistry is about family. Dr. Scott Stein's mother has worked with the team for almost 30 years. Dr. Daryl Stein Aguilar, Scott's daughter, recently joined the practice, after graduating from UT Houston School of Dentistry. Just like her father, Daryl also received her undergrad from The University of Texas at Austin. You may see the next generation of Stein dentists sooner rather than later, as Daryl is expecting her first child by the end of the year.
Scott, a Baylor College of Dentistry alumnus, began serving the El Paso community in 1990 after serving in the US Army in Germany. He is also an international competitive bodybuilder and NPC judge for fitness competitions. His work with the Sun City's athletic community paved the way to be inducted in the El Paso Athletic Hall of Fame in 2016.
Additionally, Scott is also a loyal member of the Academy of Sports Dentistry and is the team dentist for the U.S. Olympic Team, El Paso Chihuahuas, El Paso Locomotives, UTEP Athletics, and the El Paso Rhinos.
The friendly and trustworthy atmosphere at Stein Dentistry continues to thrive thanks to the 13 family-like team members that welcome you at the door. This practice offers an array of services including  preventative, restorative and cosmetic dentistry, implants, sports mouth guards, and sleep appliances. Not to mention, Stein Dentistry also utilizes Cerec technology, an advanced 3D imaging device that allows the dentist to fabricate natural looking, all-ceramic crowns in just one appointment (no sticky impression and no temporary).
Stein Dentistry's love for El Paso is reflected through the newest addition to their practice: a custom "El Paso Strong" mural in the back parking lot created by Gabe Vasquez, the same artist behind the famed "El Paso Strong" mural on Arizona Avenue in response to the August tragedy. Scott shared, "As we continue to honor the victims of that day, we want to simultaneously empower our community to come together and have a brighter future."
Keep El Paso Strong!
Stein Dentistry
Dr. Scott Stein & Dr. Daryl Stein Aguilar
7189 Westwind
El Paso, Texas 79912
(915) 584-0400
scottsteindds.com
Photographed by: Daniel Frederick