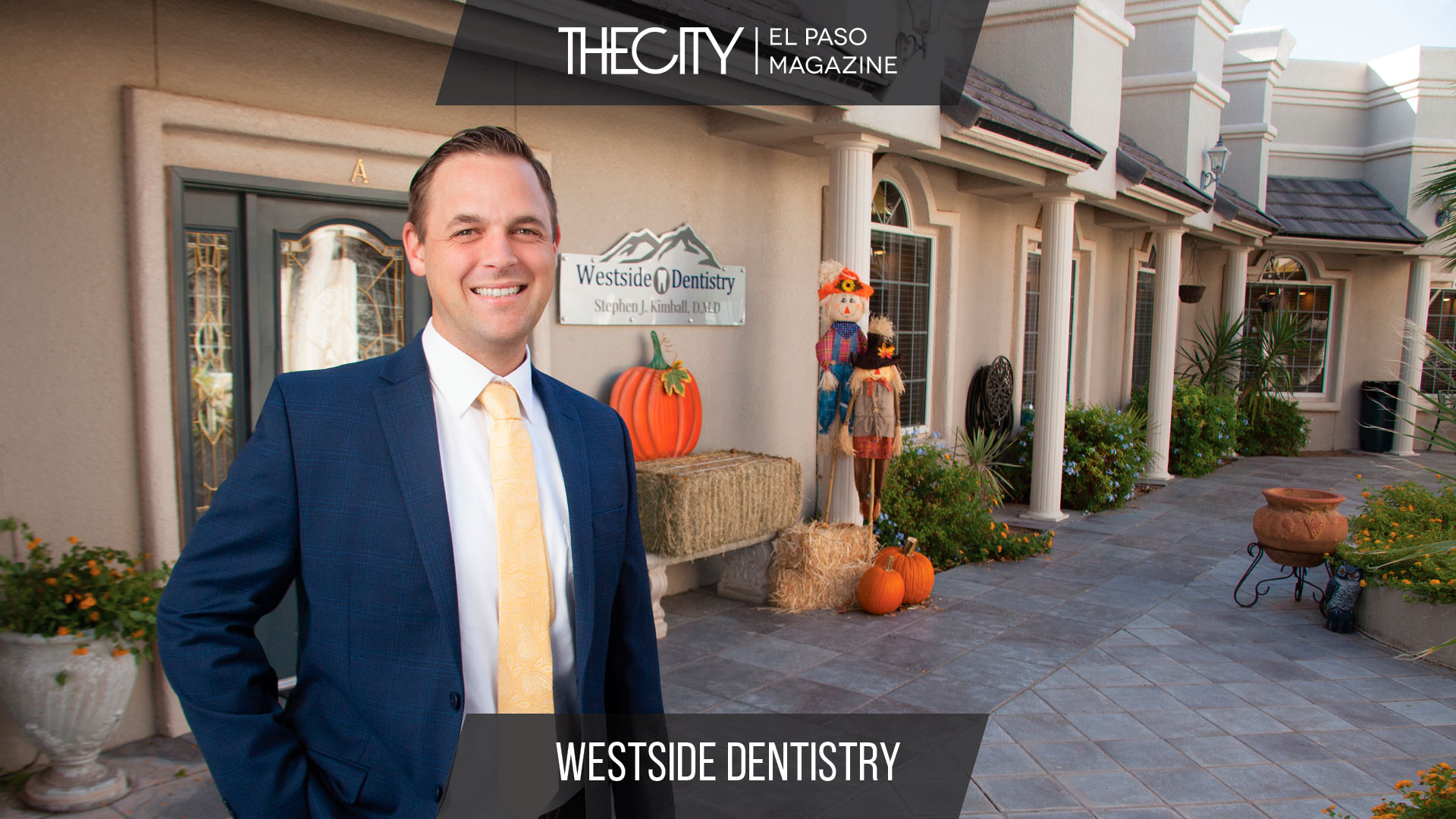 Dr. Stephen Kimball has been serving our community here in El Paso for five years. Before beginning his dental training at Nova Southeastern University in Florida, Dr. Kimball played college football and baseball and volunteered as a missionary for two years in Bolivia where he became fluent in Spanish. Upon graduating from dental school, Dr. Kimball became a captain in the United States Air Force serving as a dentist in Florida and England. During this time, he completed an "Advanced Education in General Dentistry" program where he received one on one training in all the specialties offered in dentistry. This training along with many continuing education courses has given Dr. Kimball the expertise to offer comprehensive dental care including implants, root canals, Invisalign, wisdom teeth extractions, and full mouth rehabilitation.
"It's so rewarding being able to serve others and help people have a healthy, beautiful and confident smile!" Dr. Kimball exclaims. "We are a family here at Westside Dentistry and we want all of our patients to feel like family as well. We truly care about every person that walks through our doors." Westside Dentistry's competent and caring staff pride themselves on doing their best to give each of their patients a "wow" experience! To do this, Westside Dentistry has invested in the most up-to-date technology and is one of the few dental offices in our city to have a 3D printer, intra-oral digital scanner, and advanced ability to provide 3D imaging of the jaw using a CBCT scanner. This allows for accurate implant placement, earlier detection of infections and more precision and comfort when delivering dental care. Intra-oral digital photography is also used to educate patients on the health of their mouths.
Dr. Kimball's wife and their five children are also an active part of the practice. They all enjoy serving our community. Westside Dentistry has been involved in 5Ks, participated in school and hospital events and have donated dental supplies to different organizations including groups in Africa. They also offered free dental services to victims of the Walmart shooting. This year, they will be the first dental practice ever to have a float in the El Paso Thanksgiving Parade!
You can follow Westside Dentistry on Facebook and Instagram, watch patient testimonials, and read over a hundred 5-star reviews on google. It is no surprise that Dr. Kimball has been nominated for best dentist in El Paso!
Westside Dentistry
7181 Westwind Dr. Ste. A
El Paso, Texas 79912
(915) 581-1511
Westside-Dentistry.com
Photographed by: Daniel Frederick