By: Hope Alegre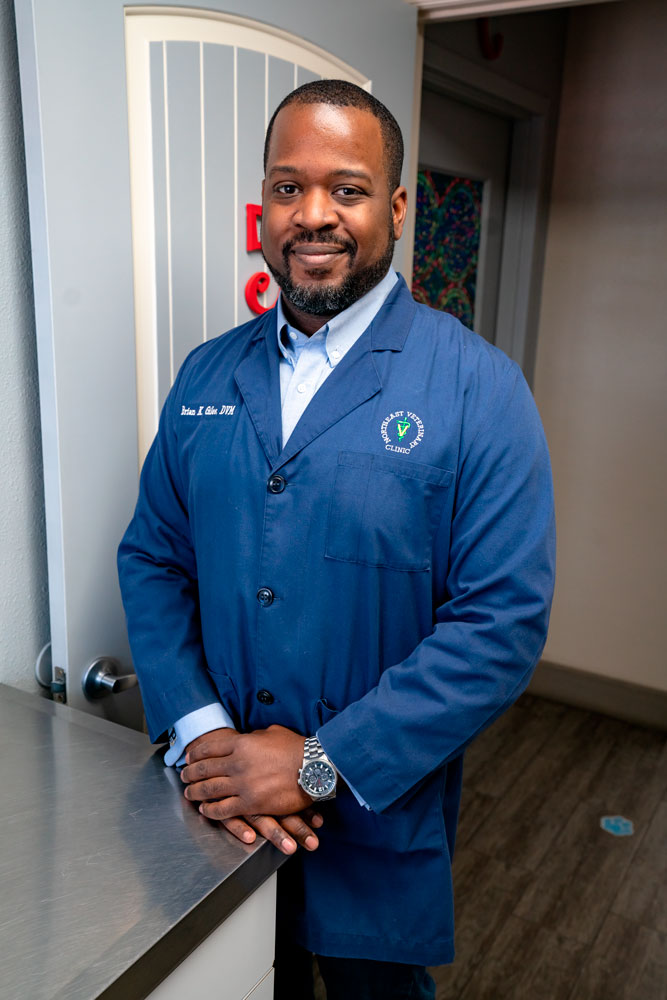 When it comes to pet care and keeping your pet healthy, you and your veterinarian make quite the team.  While you may hold the title of being the most valuable pet owner, it is our veterinarians who shine in situations where it counts the most. The primary focus of your veterinarian is to diagnose, monitor and treat any ailments, as well as promote your animal's well-being.
Dr. Brian Giles grew up on a farm around barn cats and developed a fascination with the critters. When it came time to choose a career path, it seemed fitting to develop that interest into a profession where he could be surrounded by and care for animals.  Since the age of 17, Brian has not had a job outside a vet clinic, and has worked all over the state of Texas.
As a general practitioner and associate veterinarian at Northeast Veterinary Clinic, Brian has few limitations, which means he has the opportunity to do an array of things. Although he is not board certified in a particular area of professional specialty, he has a passion for feline medicine. While he can practice general pet care, he is also able to perform surgeries that may be necessary. Orthopedic surgeries that help with common knee problems in smaller to mid-size dogs are only part of the surgeries he is able to perform. He also works with fracture repairs as well. At the Northeast Veterinary Clinic he has gained more experience than any other clinic he has previously worked at due to the unique and complex cases that he has come across.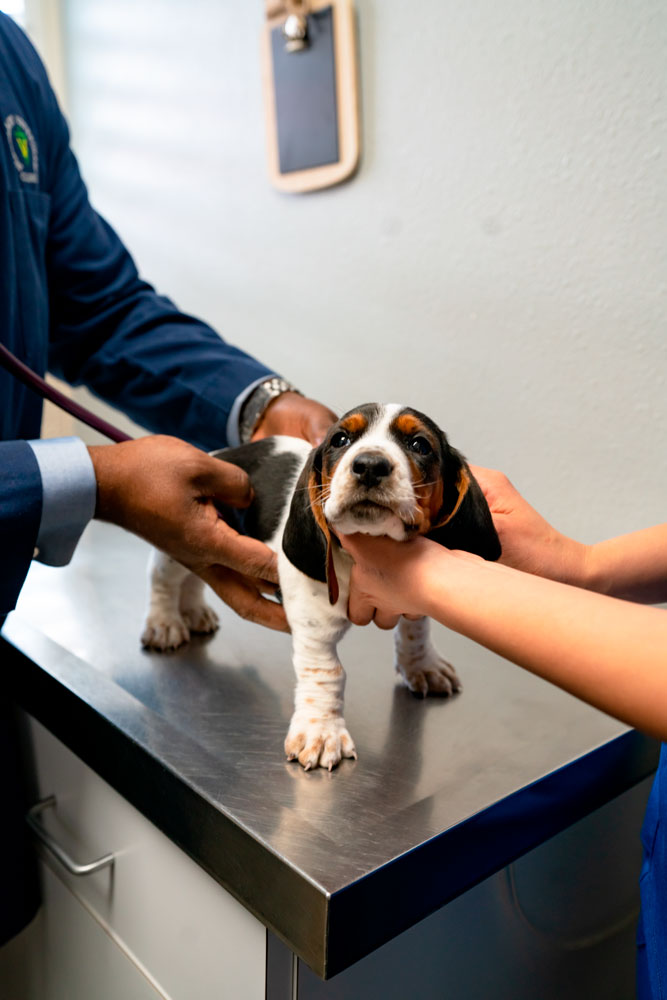 Now one of most common diagnosed medical problems happens to be periodontal disease. That is where dental radiographs come in hand. "Doing that job and addressing those health issues well, does require good dental imaging, and we have the technology and those capabilities … we're working on the front edge as much as we can, in terms of dentistry," Brian says. While the Northeast Veterinary Clinic also has a digital X-ray setup and ultrasound, there is a big difference between pet imaging and what we think of in terms of imaging for humans. The difference is access. Advanced imaging like CT scans and MRIs are harder to come by than what it would be for us humans. In vet medicine, it is still very valuable and comes down to trying to solve the riddle of the litany of potential animal ailments.
Something about veterinarians that is often misunderstood is the difficulty in translating what your pet is feeling into an understanding of the medical process and their needs. There is some detective work that is involved since animals cannot answer the very simple question of, how are you feeling? Or, what is wrong? They are unable to provide their history and that is when veterinarians like Brian step in. Even though it can be frustrating for pet owners when different diagnostics are needed, they play a big part in piecing together the problem, or bigger picture, for veterinarians.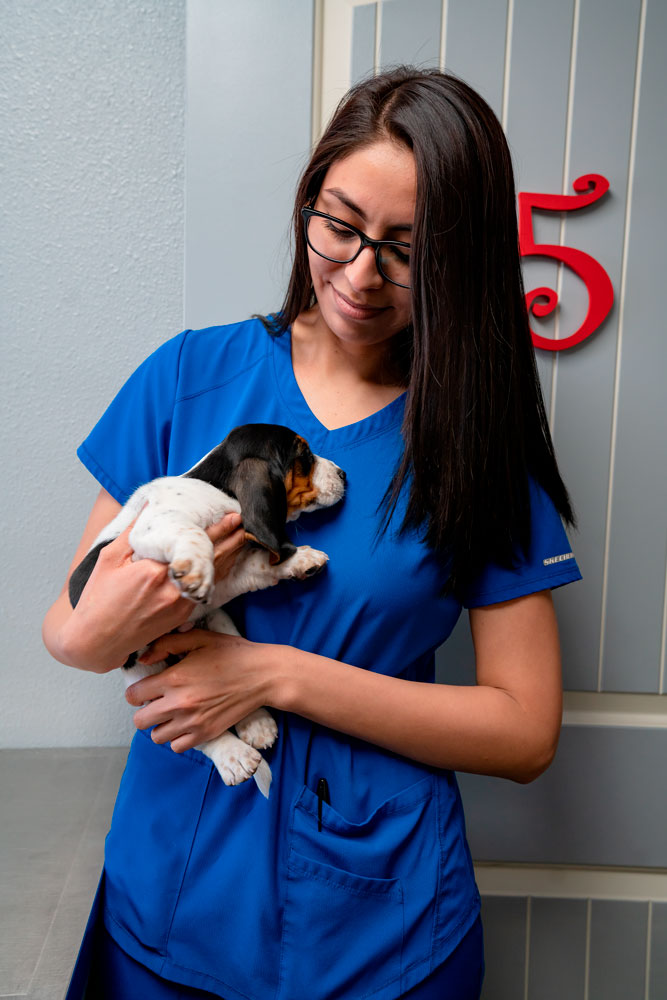 There is a consensus that pets are a part of our families, and veterinarians know the importance of taking care of family. "I think what we do every day, as much as it is healthcare for dogs and cats, it's helping people with incredibly valuable family members," says Brian. It is essential for pets, much like humans, to receive the necessary care and checkups that are imperative to their health—may it be for preventative measures or other health problems. A large number of problems that veterinarians see are often preventable. Whether it's an infectious disease, the parvo virus infection, distemper virus infection, reproductive complications in the form of dystocia or trouble delivering and even breast tumors. All of the aforementioned complications are preventable with vaccines and the routine spay and neuter surgeries. "It's one of those things where for the community of greater El Paso, if we as pet owners could do a better job of vaccinating and routinely spaying and neutering, our pets would be healthier, happier and it would save my clients money," Brian says.
While clients have many choices of places to pursue a veterinarian, Dr. Brian Giles is honored when pet parents choose him.