By: Veronica Nevarez
Photos By: Daniel Frederick
An academic at heart and pioneering neurosurgeon by trade, Dr. David F. Jimenez, holds a promising vision of building a nationally-recognized pediatric neurosurgery program at El Paso Children's Hospital—his gift to our city. A native of Philadelphia, PA, Dr. Jimenez came to the Sun City less than a year ago from San Antonio, TX at a rather unexpected time. He says of the move, "In life, it's all about timing … the stars align. I got to the point that I said, 'I'm ready for something.'" That "something" was either to retire to an island in the Caribbean, or simply remain in San Antonio and establish a private practice. It was during this time that Dr. Jimenez was approached by El Paso Children's Hospital to initiate a pediatric neurosurgery program. He explains that the timing was "just perfect," pointing out that had it been at any other time, the stars might not have aligned as such. Today, Dr. Jimenez serves as their Director of Pediatric Neurosurgery and is already making monumental strides.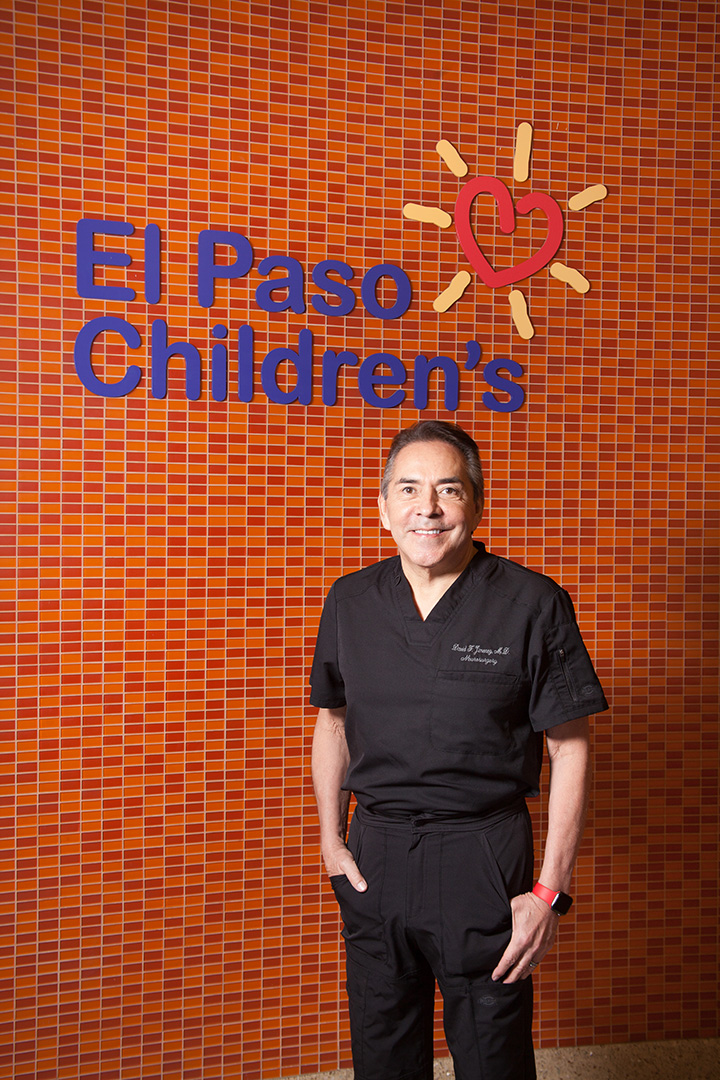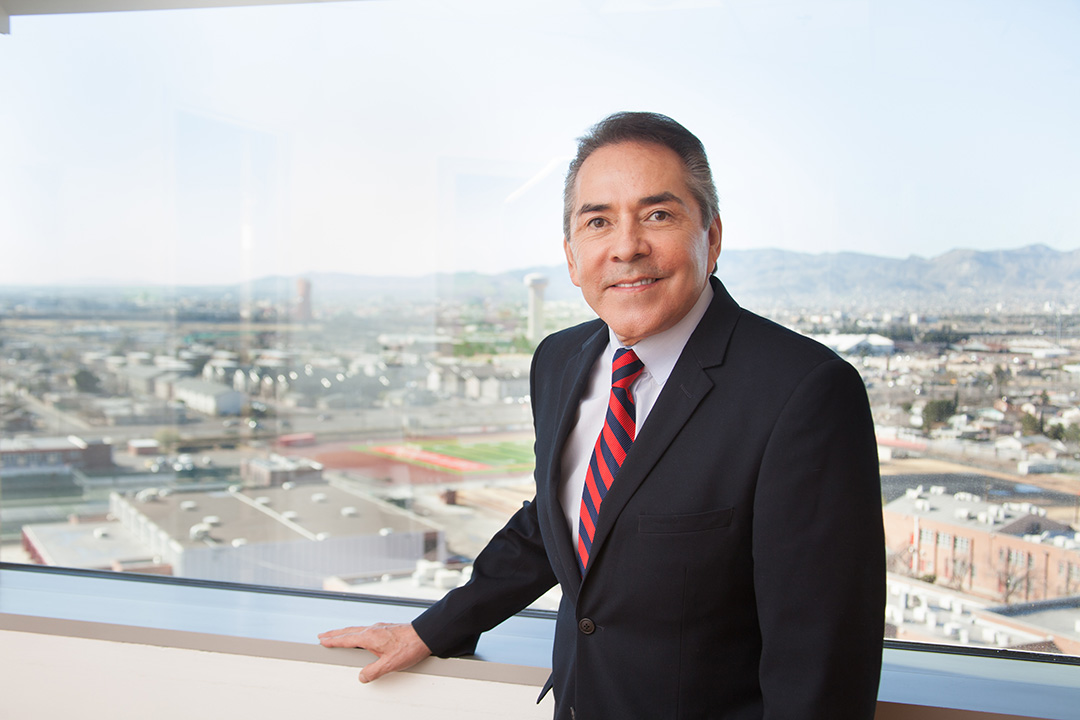 He graduated from Temple University School of Medicine in Philadelphia, PA in 1985, followed by training at Temple University Hospital, including an internship in general surgery, a residency in neurosurgery, a post as Neurosurgery Chief Resident and a subsequent fellowship in pediatric neurosurgery at Albert Einstein College of Medicine at Montefiore Medical Center in New York, NY in 1992. Dr. Jimenez has wholeheartedly devoted a large part of his career to academia—throughout his time writing textbooks on endoscopic neurosurgery and a myriad of published works in various prestigious scholarly journals, Dr. Jimenez has also built an equally solid foundation in clinical practice as a visionary pediatric neurosurgeon.
This brings us to his specialty for treating craniosynostosis, and the innovative minimally-invasive surgeries that he pioneered to treat infants with this congenital condition. As explained, the skull is comprised of several plates of bone that are separated by sutures, or fibrous joints, found between the bony plates in the head. As an infant grows, the sutures close and the bones fuse, forming a solid piece of bone. Craniosynostosis occurs when one or more of the sutures close too early, leading to problems with normal brain and skull growth. This premature closing also causes pressure to build inside of the head, and the skull to dramatically change in size and appearance.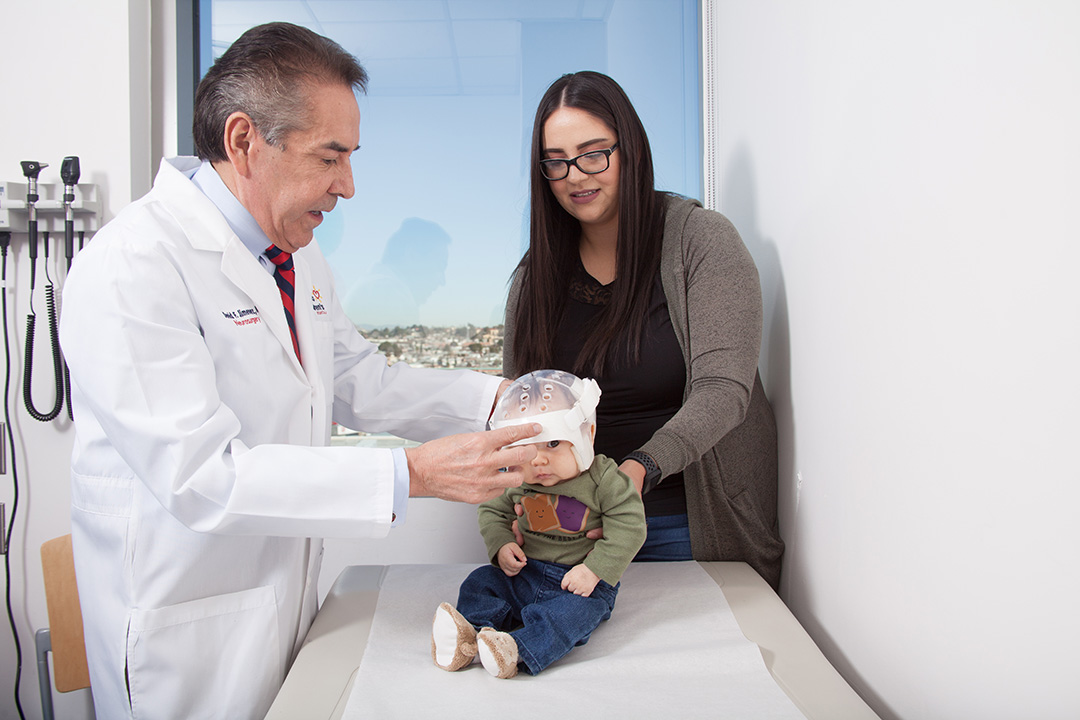 The vast expertise that Dr. Jimenez brings to El Paso Children's Hospital now means that infants who once traveled for these corrective surgeries are now able to remain here in El Paso, in their homes and with their families. In fact, there is now an influx of patients who travel here from other parts of the nation, and even the globe, to enlist his care. This has not only put El Paso Children's Hospital on the map in this area of expertise—it also fastens his vision for building a nationally-acclaimed pediatric neurosurgery program. That vision is bolstered by his proven track record in Columbia, MO, where he established the first Craniofacial Center that became the country's second busiest program for cranial cases during the early 2000s. Aside from serving nearly 15 years as a professor in the Department of Neurosurgery at the University of Texas School of Medicine at San Antonio, in tandem with various hospital appointments, he also established the city's first Center for Neurosurgical Endoscopy at University Hospital in 2006, following the creation of his minimally-invasive surgeries to treat craniosynostosis. In fact, with over 800 patients treated, Dr. Jimenez is also recognized as having the most experience in treating craniosynostosis in the world.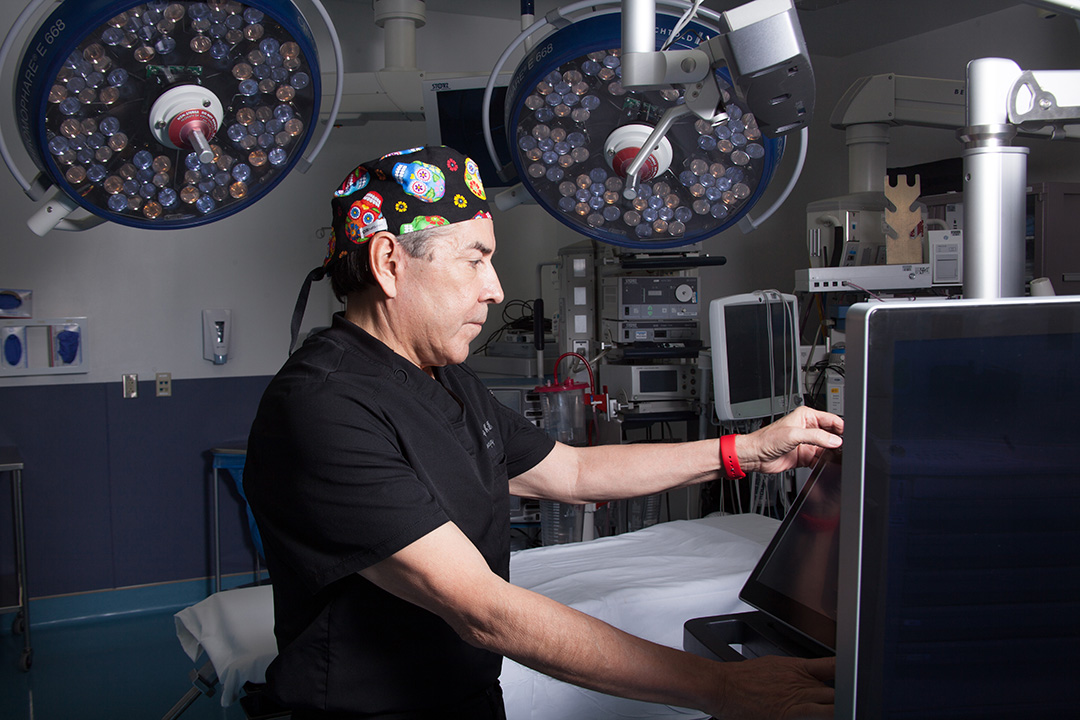 As both an internationally-recognized academic and a pioneer for his innovative craniosynostosis surgical techniques, Dr. Jimenez has culminated a patient following that has put him as one in the forefront of pediatric neurosurgery. This has become the current driving force behind the agenda for El Paso Children's Hospital to build a robust pediatric neuroscience program that will incorporate other high-demand pediatric specialties, invest in cutting-edge equipment and develop and retain local talent to address the needs of our growing city.
The agenda's success will continue the upward mobility of El Paso, while serving our region at an unprecedented level of care. This February, El Paso Children's Hospital will celebrate its eight-year anniversary and more importantly, its ability to withstand its prior operational challenges through newfound leadership and growth. In just the short time that Dr. Jimenez has been in El Paso, he asserts, "There is no question this is where I need to be," pointing to not only his far-reaching vision for the hospital, but to his immediate affection for our city and its people. Just as he eloquently attributes his move to the alignment of the stars, the Sun City shines brighter with Dr. Jimenez as El Paso Children's Hospital's very own star physician.