By: Veronica Nevarez
Photos by: Dav Anmed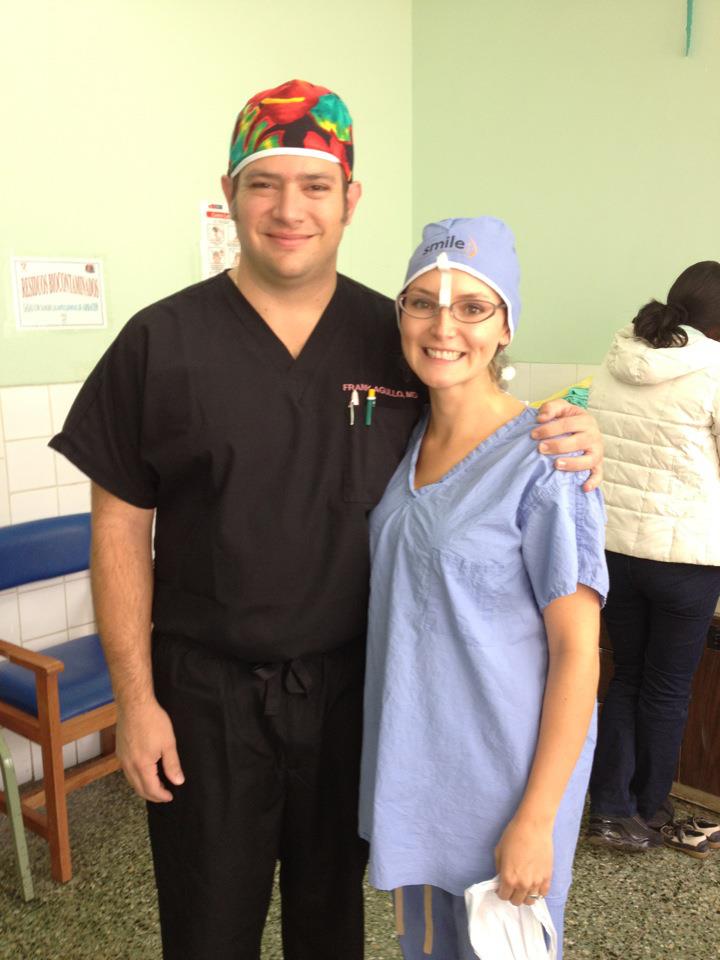 In a world of over-the-top celebrities, "reality show" madness and Hollywood red carpet wars, it's often difficult to decipher elaborate cinematography from actuality when it comes to physical appearance. Further, the old adage has long asserted that 'beauty lies in the eye of the beholder,' yet the ever-growing desire to look one's very best, whether it be to simply defy age or dramatically reinvent one's appearance, remains on the rise and leads us to the evolving specializations of plastic and cosmetic surgery. In fact, according to the American Society of Plastic Surgeons (ASPS), nearly 18 million people in 2018 underwent both surgical and minimally-invasive cosmetic procedures in the United States, and cosmetic surgical procedures have been on the rise in this country over the past five years.*
Not surprisingly, that trend is alive and well right here in our own Sun City. Enter Southwest Plastic Surgery—a thriving plastic surgery practice founded by award-winning, board-certified plastic surgeon, Frank Agullo, M.D., F.A.C.S., who brings his prestigious Mayo Clinic training and expertise to our area, alongside an enormous and highly influential following on Instagram as @realdrworldwide. As such, Dr. Agullo is not only experiencing first-hand the high demand of a body-conscious public, his largely public persona has worked to debunk the misconceptions surrounding the very notion of plastic surgery.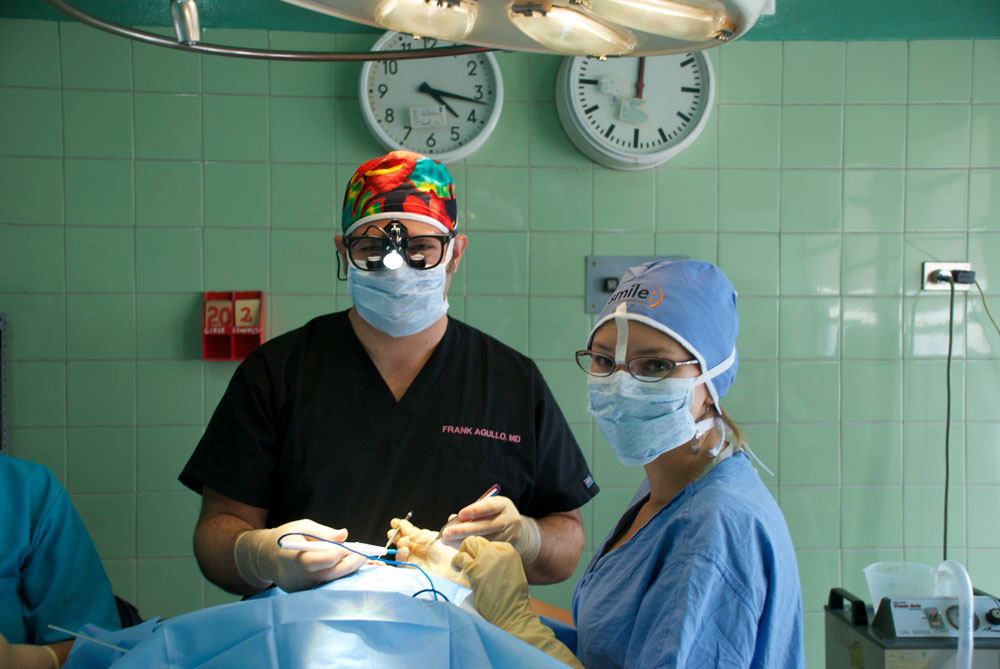 A San Juan, Puerto Rico native, Dr. Agullo received his medical degree at Universidad Anahuac in Mexico City, followed by his General Surgery training at Texas Tech University Health Sciences Center. From there, he trained in Plastic Surgery at the world-renowned Mayo Clinic before decidedly returning to El Paso to begin his practice—a move he attributes equally to a love for our city. Today, Southwest Plastic Surgery, coupled with The MedSpa Southwest Plastic Surgery West, offers our city the newest, cutting-edge procedures available, some of which Dr. Agullo has been the very first to introduce to our area.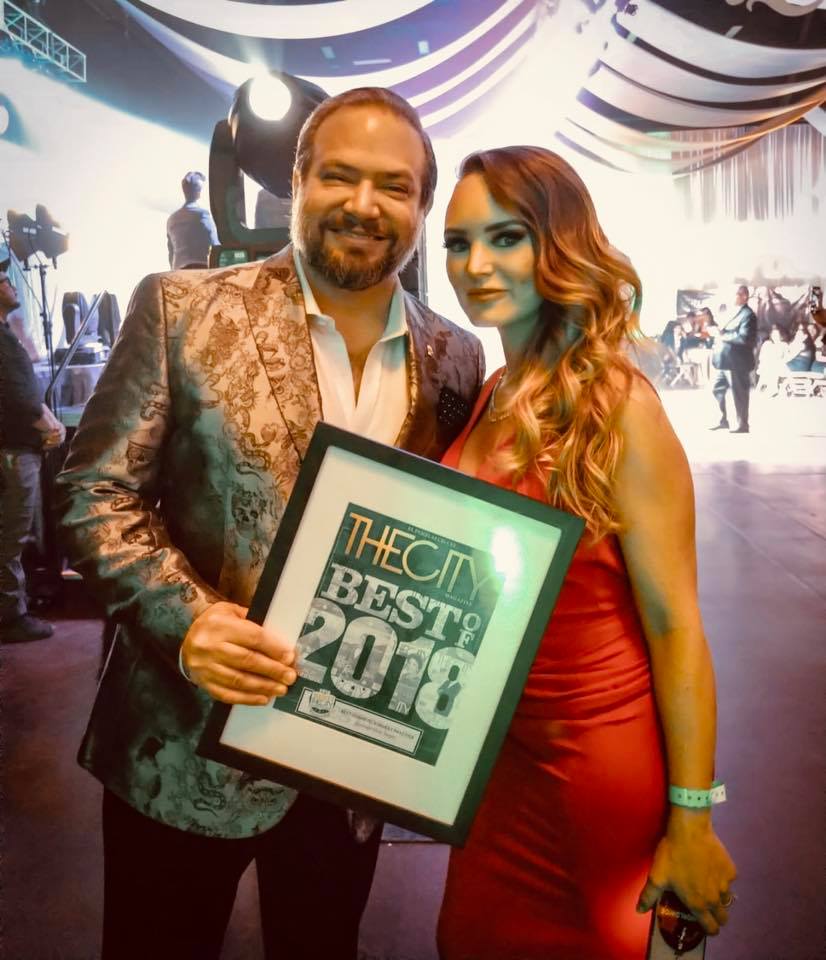 What's more, and unlike the common assumption that one must go under the knife to see results, many of the newest procedures require no surgery at all. In fact, one of Dr. Agullo's most effective procedures is a "scarless" skin-tightening technique that uses radio-frequency energy to generate heat in order to contract and tighten skin, requiring no surgery or anesthesia. These innovative treatments, known as BodyTite, FaceTite and J-Plasma, cater to patients looking to avoid surgery and minimize downtime, while still obtaining optimal results. As of now, Dr. Agullo is the only plastic surgeon in the Southwest region offering these procedures.
Another of his latest techniques is Votiva, a painless, non-invasive vaginal rejuvenation procedure which also utilizes radio-frequency technology and calls for virtually no recovery time. He's an expert at hair restoration treatments that combine Platelet Rich Plasma (PRP) for the most natural-looking results available, and his hormone replacement therapies for both men and women are highly-sought after, and have the benefits of increased energy and muscle, fat loss, increased libido, improved cognitive function and much more. These are just a fraction of the available procedures as Dr. Agullo offers a full suite of services to revitalize any area of the body, safely and effectively. Plus, patients are able to fully visualize a simulated outcome of their desired procedure via the Vectra 3D Imaging System, which makes for a truly comforting tactic.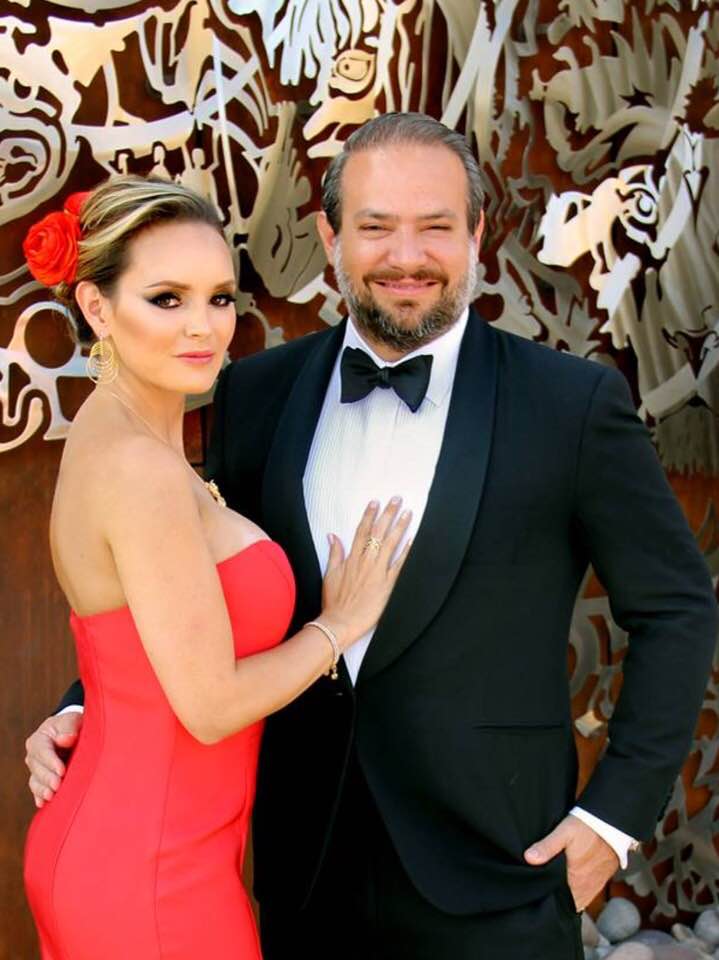 If a booming, local practice wasn't enough, Dr. Agullo has also ventured into other successful enterprises in El Paso, one of which is known as DripDrive, which offers athletic, hangover, wellness, beauty and weight loss IV-infusion treatments either in-store or on-the-go. They also offer beautifying injectables, fillers and Botox, as well as MIC and HcG shots known to boost weight loss. Then there's the new Rush Cycle spinning studio that introduces a novel concept in indoor cycling via a state-of-the-art sound system and lightening effects that spell fun and effective workouts. A project also newly in the works for him is a film studio known as Nueve 15 Studio Films, which produces and markets various media works from photography, video production, print advertising and more.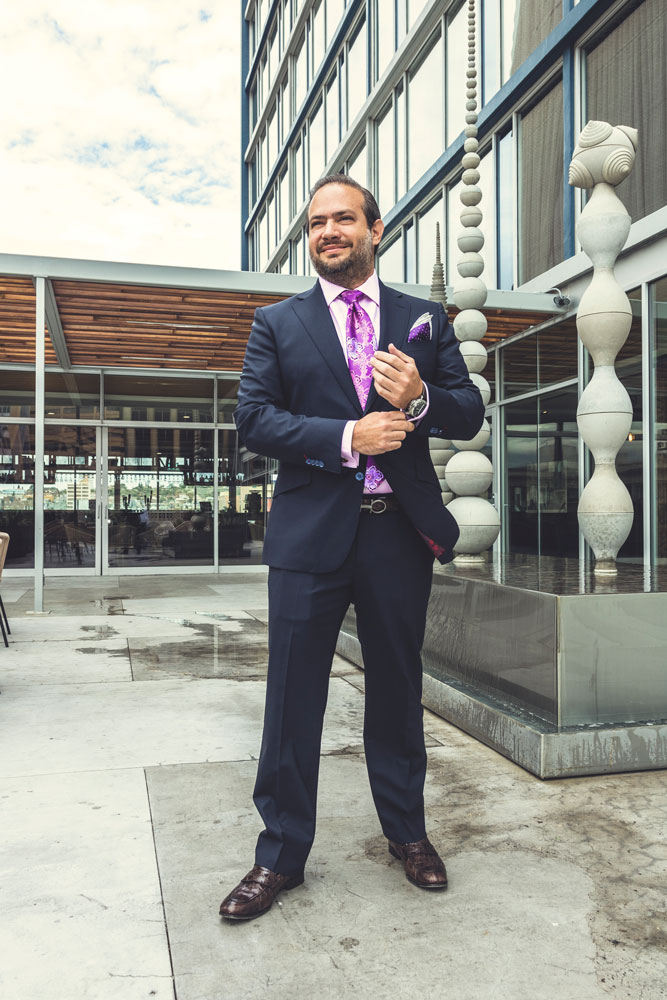 It's hard to imagine that aside from all of this, Dr. Agullo has also managed to hold a ten-year position as Clinical Associate Professor of Plastic Surgery in the Department of Surgery at the Paul L. Foster School of Medicine, and has served as Affiliate Professor at the University of Texas at El Paso for their Biomedical Engineering program since 2014, and more recently for their Health Sciences program. He's also generously volunteered his expertise in Honduras and Peru for Smile Network International by providing corrective cleft lip and palate surgeries to children in need. In fact, raising awareness for the organization's humanitarian cause recently led to a meaningful collaboration with FEMAP Foundation in Cuidad Juárez with the goal of furthering the mission and providing free corrective surgeries for needy children across the border.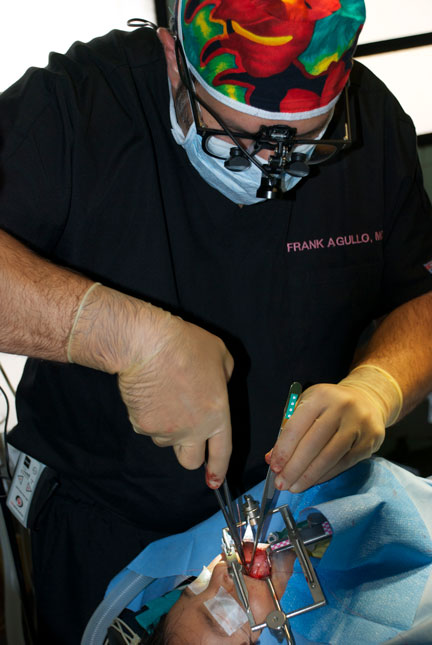 Through his quite novel and proven approach, Dr. Agullo has been publicly shattering the misconception around plastic surgery and the stigma that once heavily characterized the field. Aiding in that effort is none other than his wife and business counterpart, Pamela Agullo. An M.D. herself, Pamela knows well the stigma that has often plagued the world of plastic surgery. As such, the two playfully talk about the creation of Dr. Agullo's Instagram profile, @realdrworldwide, which has garnered a massive 41,000 plus followers. As he explains, "Pam saw a need for us to share our day-to-day with future, potential patients and the public. At first, I didn't quite know how to do that. As a doctor, we have to protect our patient's privacy and I didn't think people would want to show their surgeries." They also weren't sure that people would actually want to view the surgeries, yet his Instagram profile became an overnight sensation. Incorporating the couple's love for world travel and as they hilariously tell, their love of rapper/pop artist, Pitbull, who coined himself "Mr. Worldwide." The platform has since helped better-shape people's view of plastic surgery from all over the globe and for the real-world exposure it affords. According to Pamela, "It really broke down the barrier that had previously existed in the operating room … it was a huge mystery and an anxiety-provoking thing." She adds, "Seeing the doctor actually perform the surgery eliminates that unknown for the public," pointing to the increased level of comfort that they've noted among patients and the value in viewers' ability to see actual, post-operative results.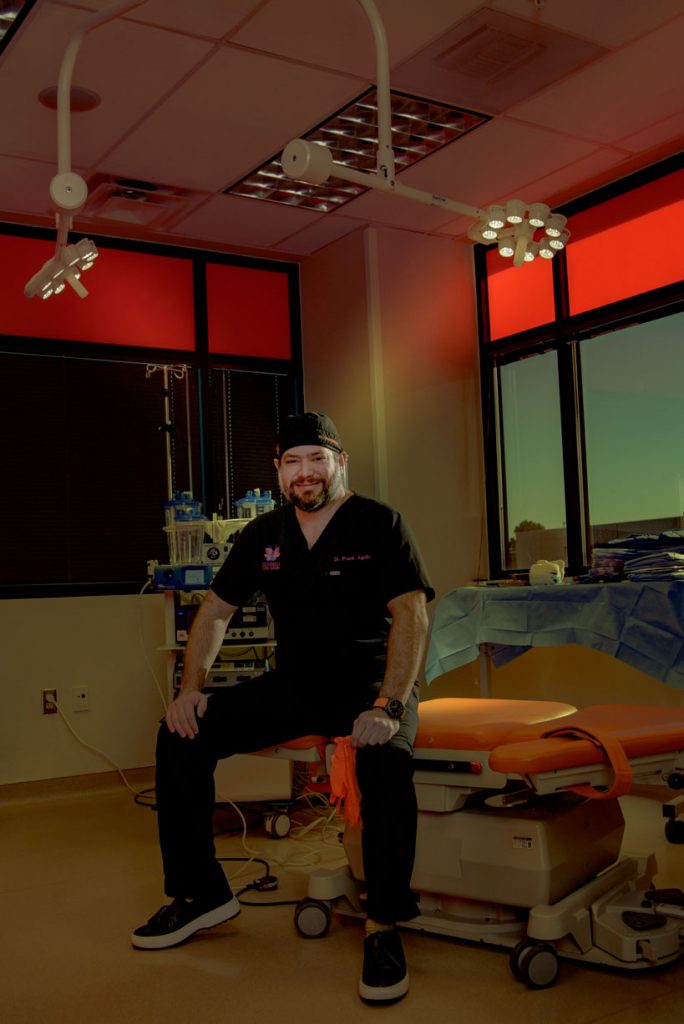 Today, Dr. Agullo not only educates the public in making what's certainly a difficult and, quite possibly, life-altering decision, he also helps his patients embrace and feel confident in their decisions. From his proven plastic surgery practice, charitable endeavors, notable roles in academia and vast social media influence, aside from continuing to dispel many of the misconceptions around the field, this top-notch plastic surgeon has also fostered the notion of heightened well-being from such decisions. A proud husband and father, Dr. Agullo has also enjoyed raising his three children, Frank, Sofia and Joaquin, in El Paso alongside his wife, Pamela, and points to our city's family-friendliness for their decision to remain in El Paso indefinitely.
A slew of accolades under his belt, he's been named among Texas Monthly's Super Doctors (2015-2017), The City Magazine's 'Best of The City' (2013-2018) and Castle Connolly's Top Plastic Surgeons (2014-2017), to name just a few, and boasts an extensive list of international publications and presentations in his field. Not only has he helped fill the gap for accessible and highly-reputable plastic and cosmetic surgery in El Paso, his work has far exceeded his patients' expectations. A signature theme throughout his Instagram posts reads simply, "Real Patients. Real Results." With unrelenting passion for his craft, Dr. Agullo has quite passionately redefined what beauty means for his patients and, in doing so, proves that to behold one's own beauty is joyful, empowering … and most definitely, real!
*Source: https://www.medicalnewstoday.com/articles/324693.php