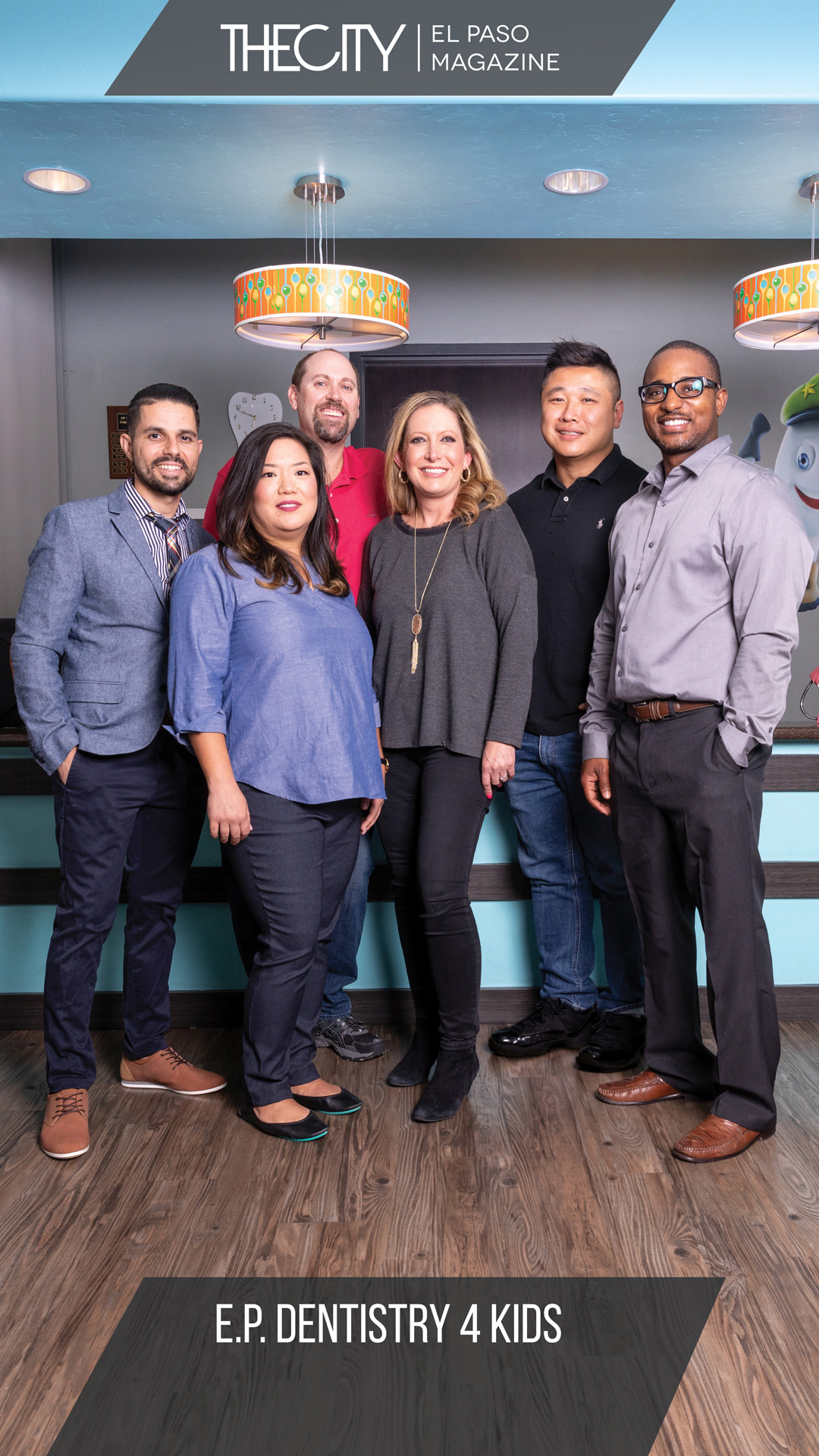 With three convenient locations, kid-friendly environments and a dedication to compassionate, complete dental care, E.P. Dentistry 4 Kids makes high-quality dental care accessible to all. 

Accepting patients from six months to 20 years old, E.P. Dentistry 4 Kids has been serving the children of El Paso for more than a decade, providing great dental care close to home, no matter where in El Paso you live. 

E.P. Dentistry 4 Kids is one of the only childrens' dental offices in El Paso that allows parents to remain with their children every step of the way—through regular exams and more serious treatments. At EP Dentistry 4 Kids, they treat your children as if they were their own. 

A welcoming waiting room in each office has a jungle gym, games and tablets for kids, along with charging stations and WiFi. Yet E.P. Dentistry 4 Kids prides itself on its short wait times, making sure patients get in, get out and get back to their lives. 

With two full-time dentists at each location, new patients can schedule an appointment as soon as the next day. A companion orthodontic practice, Smile Straight Orthodontics, makes complete dental health even simpler. 

Since dental health extends beyond the dentist's office, E.P. Dentistry 4 Kids believes reinforcing good habits starts with them. Patients don't leave with sugary sweets; they leave with a balloon, toothpaste, toothbrush, floss and a healthy smile.

E.P. Dentistry 4 Kids
epd4k.com
9813 Dyer St., Ste. 100
El Paso, Texas 79924
(915) 751-0123

5867 N. Mesa St., Ste. B
El Paso, Texas 79912
(915) 504-6888

1502 N. Zaragoza Rd.
El Paso, Texas 79936
(915) 855-4442

By: ZAK HANSEN
Photographed by: JOHN HORTA