By: Hope Alegre 
Photos By: Brian Wancho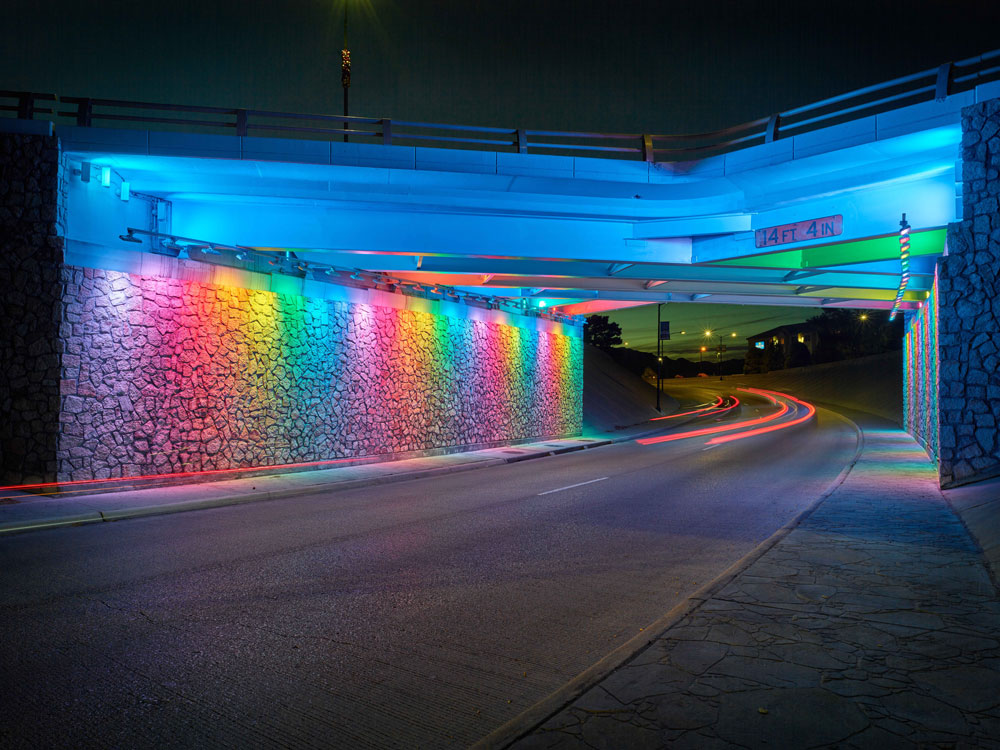 Light art, also referred to as luminism, is spread across destinations around the world. It is an applied art form that draws the eye and manipulates light, color and shadow. They are oftentimes the photo worthy destination of many travelers. However, El Paso is not foreign to light art, remember the freeway light rails and the lighted sculptures along Interstate 10 and Airway Boulevard? With the purpose of radiating beauty, El Paso's new project is no different. In an effort to enhance visitor experience and promote the El Paso's visual image, "The City has incorporated the vision of adding light programming to projects to create that sense of place at night, as well as during the day. With this initiative and the need for airport improvements El Paso Passage was born," says Public Art Supervisor Aidee Cosme.
The El Paso Passage is an art installation that includes a spectrum sequence, part of a much larger computerized LED color-changing program. It is meant to provide an engaging experience, and is located along a corridor on Airway Boulevard between Boeing Drive and Convair Road. Being that the light art is adjacent to the El Paso International Airport entrance, it will likely be the first and last thing many see while visiting El Paso. Although locals are sure to appreciate it too.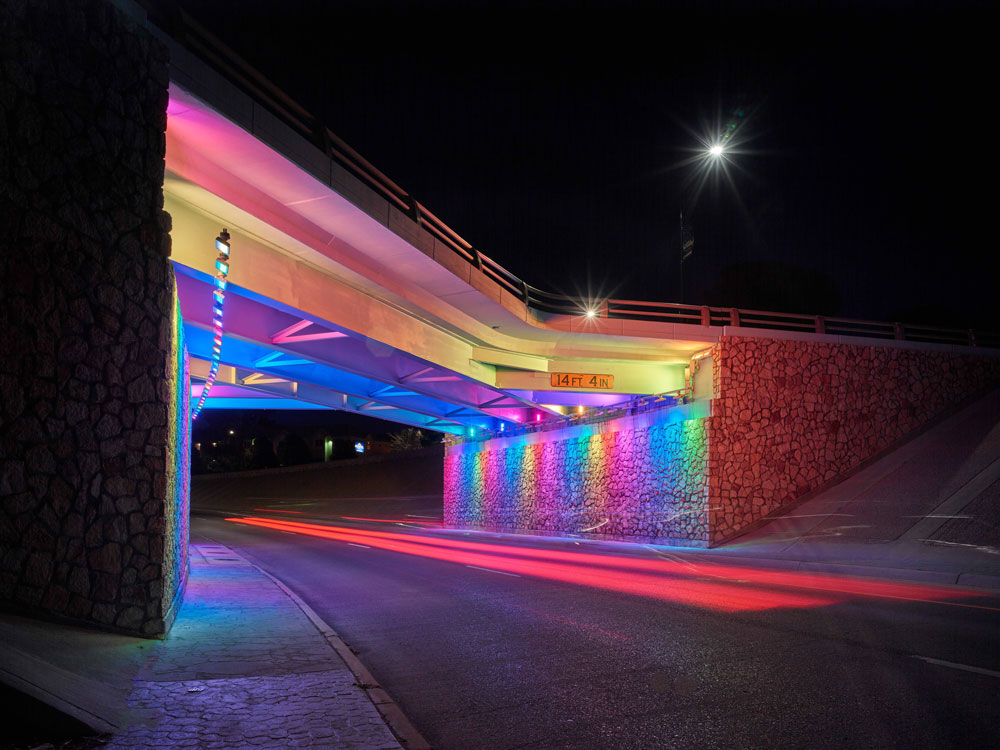 Funded through the Airport Enterprise Fund, The City of El Paso reached out to San Antonio artist Bill FitzGibbons to commission and design an integrated architectural and landscape light installation.
"El Paso Passage is part of a larger airport project. The airport started the initiative of incorporating more landscape and a few renovations to the overall airport image. The idea of incorporating lights was always a part of the project, and solidified when the artist became involved since his medium is lights. He has done a few bridge beautifying pieces and since there was an overlooked bridge near the project boundaries both the airport and our program thought it was a perfect fit," Aidee says.
FitzGibbons, who was named an Official State Artist in 2012 by the Texas Legislature, has done sculpture art for more than 30 years. During this time, he has completed 30 public works of art that spread across five countries including: The United Kingdom, Germany and Iceland. It is apparent that all of Bill's art incorporates LED lighting systems one way or another. "It is my intent to humanize the experience between the viewer and the art, and to create a space of beauty out of sites that are otherwise rushed through unnoticed. It is my hope that that such an experience will remain with the viewer long after leaving the space behind," said FitzGibbons in a previous interview with CODAworx (Collaboration of Design + Art).