By: Pilar Munoz
Photos By: Jesse Maynes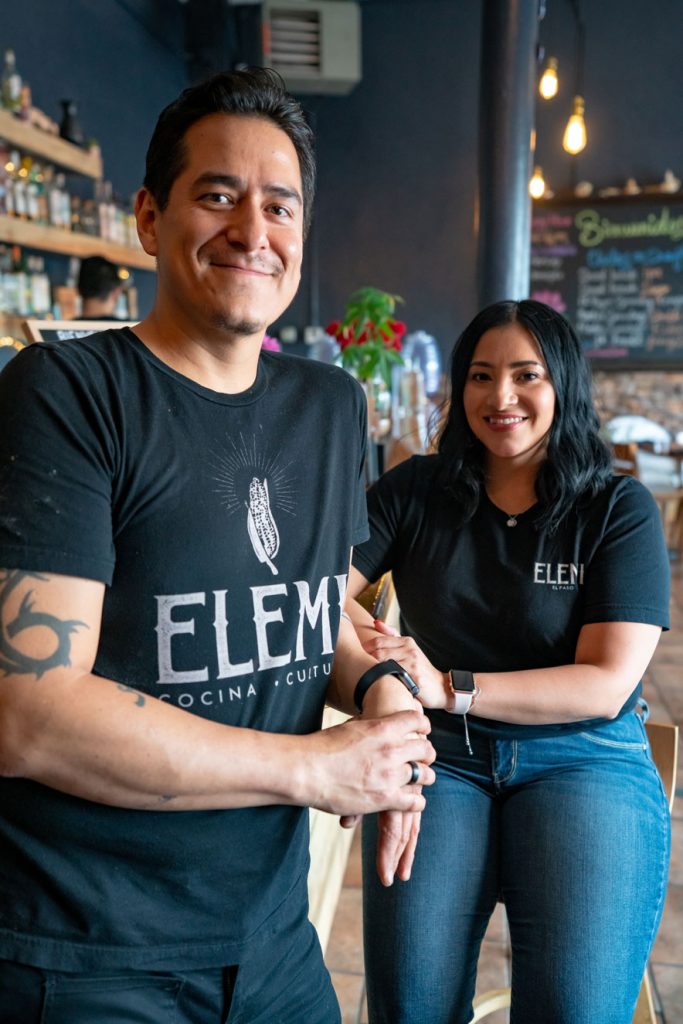 At the heart of the El Paso downtown renaissance, by the corner of Kansas and Mills, Elemi has quietly staked its claim.
Owners Kristal and Emiliano Marentes state it succinctly: "We want you to feel like you are walking into our home, like we have invited you to eat." Inside the purple building, traditional Mexican woven baskets are strewn across dark blue walls. The bar—built by Emiliano and a family friend—is made with large slabs of beetle kill pine (pinewood naturally stained blue by bark beetles). Other items, like the large ceramic dinner plates from Puebla, have been brought in from Mexico or the owners' own home. The most eye-catching fixture, a large framed portrait of Emiliano Zapata, was made by a family friend. This inclination to include articles of their personal lives is essential to Elemi's convivial atmosphere.
It seemed natural when starting an enterprise of their own for Kristal and Emiliano to grow an idea around elote, to cultivate an eatery that could bridge the gap between traditional Mexican food and modern sensibilities. When thinking of a name, Elemi was immediately agreed upon as a conjunction of Krista's endearment for Emiliano, El Emi.
Central to their message is the idea of sustainability and elote. Elemi uses Mexican-sourced corn, like Cónico Azul from Tlaxcala. Emiliano employs his years of experience in tortillerias to knead incredibly soft corn tortillas that complement most of their dishes.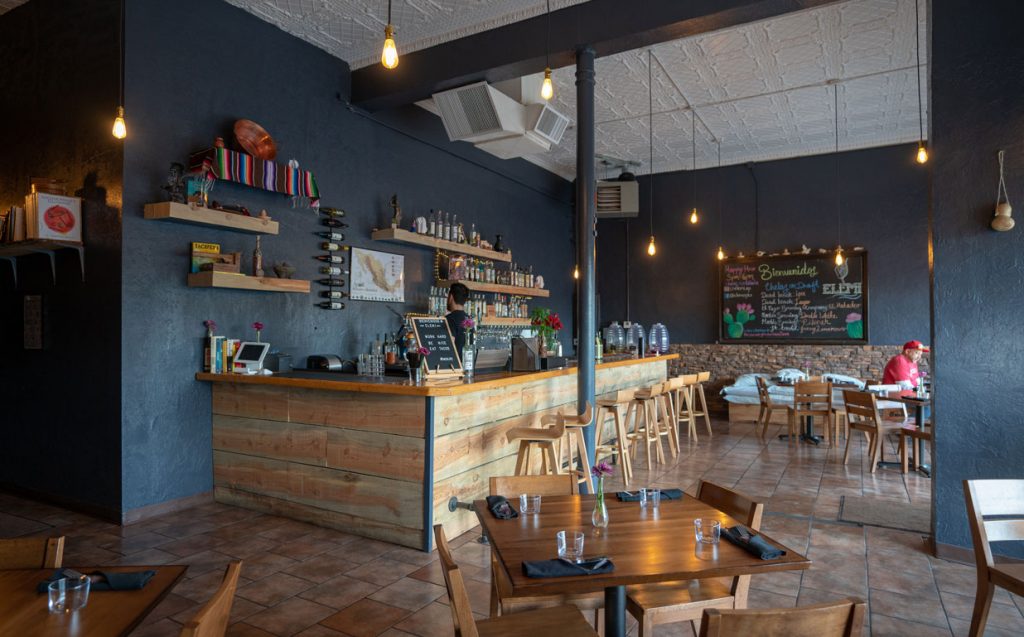 The drink menu reflects the couple's ambitions to craft a selection that is representative of themselves and their heritage. Local breweries such as DeadBeach are featured, as well as a wide selection of mescal, sotol and tequila from Oaxaca, Jalisco and Chihuahua. It's all part of their overarching goal to represent a modern perspective of their own Mexican roots.
Like their carefully chosen spirit and beer selections, the bulk of their choices—from vegetables to proteins, to the chairs and the tables—are carefully sourced and particular to their own preferences. "We wanted a place where we could represent everything we would want in a restaurant or in our food," like their tables that are specially designed to never wobble.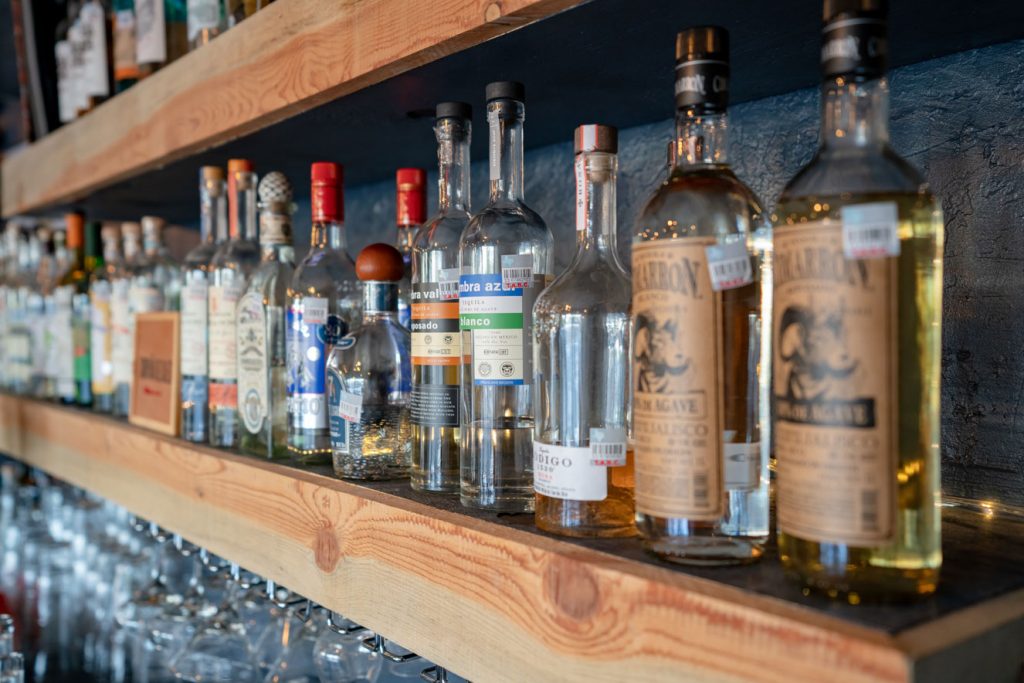 The earnest and personal way in which they have arranged the architecture of their eatery is apparent in the hospitality of the place. The staff is welcoming, pleasant and informative and excited about the dishes. There are little touches that really drive their hospitality home, like how they bring the receipt in tiny woven baskets that also contain a few pieces of small Canel's gum.
But there is one place where the successful fusion of traditional Mexican roots and modern trends is most apparent—their creative, rotating menu. At the center of their food selections are a revolving door of taco choices, often spearheaded by their "taco del momento." It is here where the seeds of their labor come to fruition. Their selections include tacos like "Conejito Pibil," accentuated with a salsa xni pec—which features a traditional method of cooking meat using a protein that is largely unfamiliar to the modern palate—rabbit. It's exemplary of their desire to have "pre-Columbian" foods represented in a modern menu. Their "Plato Fuerte" is a hearty serving of a carefully crafted entrée, like "Mole Chuqeño"—chicken mousseline made with black bean puree, queso fresco and pickled onions.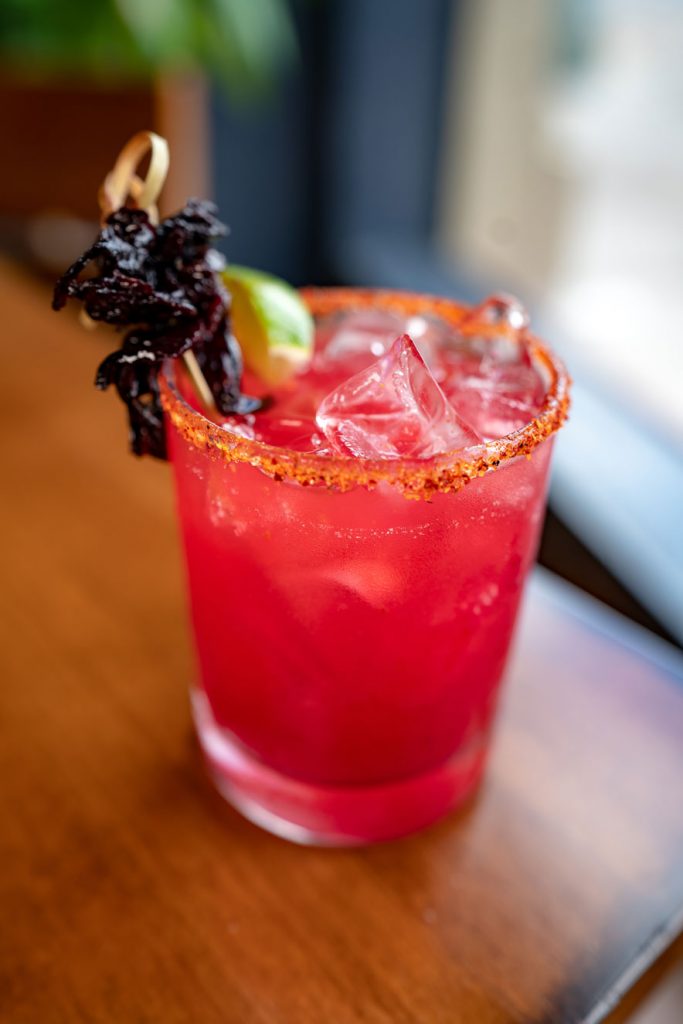 Kristal and Emiliano believe in communities helping each other thrive. As such, they support local or grassroot businesses by carefully sourcing their products and buying from many sustainable or local operations. This belief in community informs their own lives, they rely on the community by self-promoting through social media and word-of-mouth. And while they may also change the menu to keep their choices fresh, at times it changes according to the availability of ingredients. The fluctuations of the agricultural communities are intricately tied to Elemi and their menu. But the fluctuating availability of their ingredients forces them to adapt and create a menu that is at once new, but also familiar.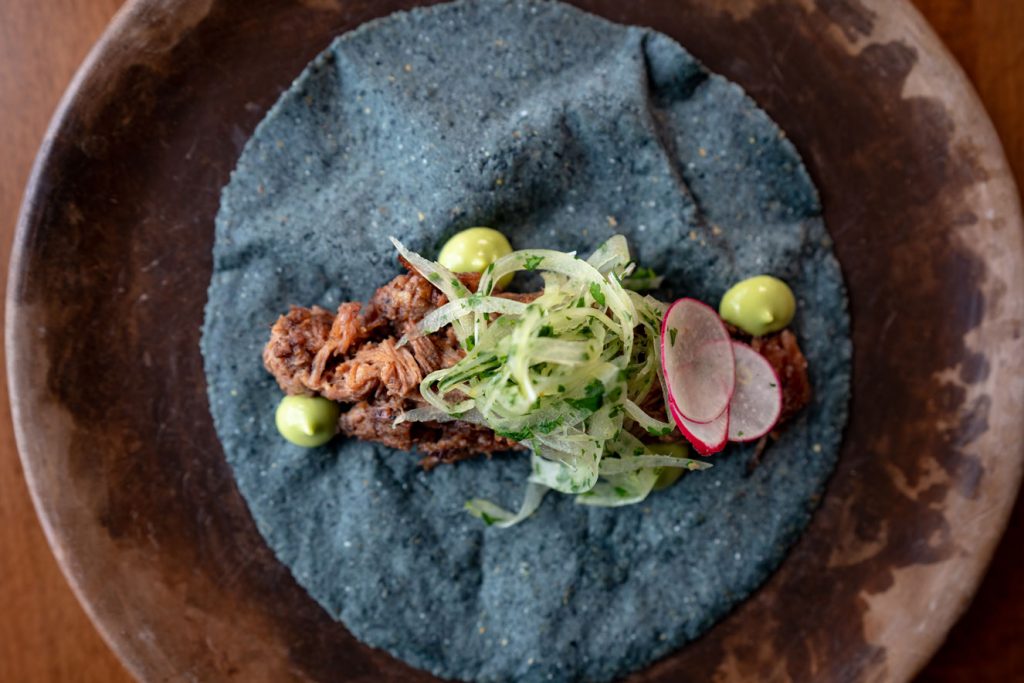 Elemi also host the usual suspects of Mexican eateries—horchata, limonadas and Mexican desserts like arroz con leche. They feature Mexican cane soda from the soda fountain, a refreshing alternative to the standard soda fountain choices. This collection of rotating choices and Mexican eatery staples are meant to keep the place appealing to the ever-changing downtown crowds. They want their patrons to swing by to see what Kristal and Emiliano might be cooking—up that week, and maybe stick around for a nice mescal.