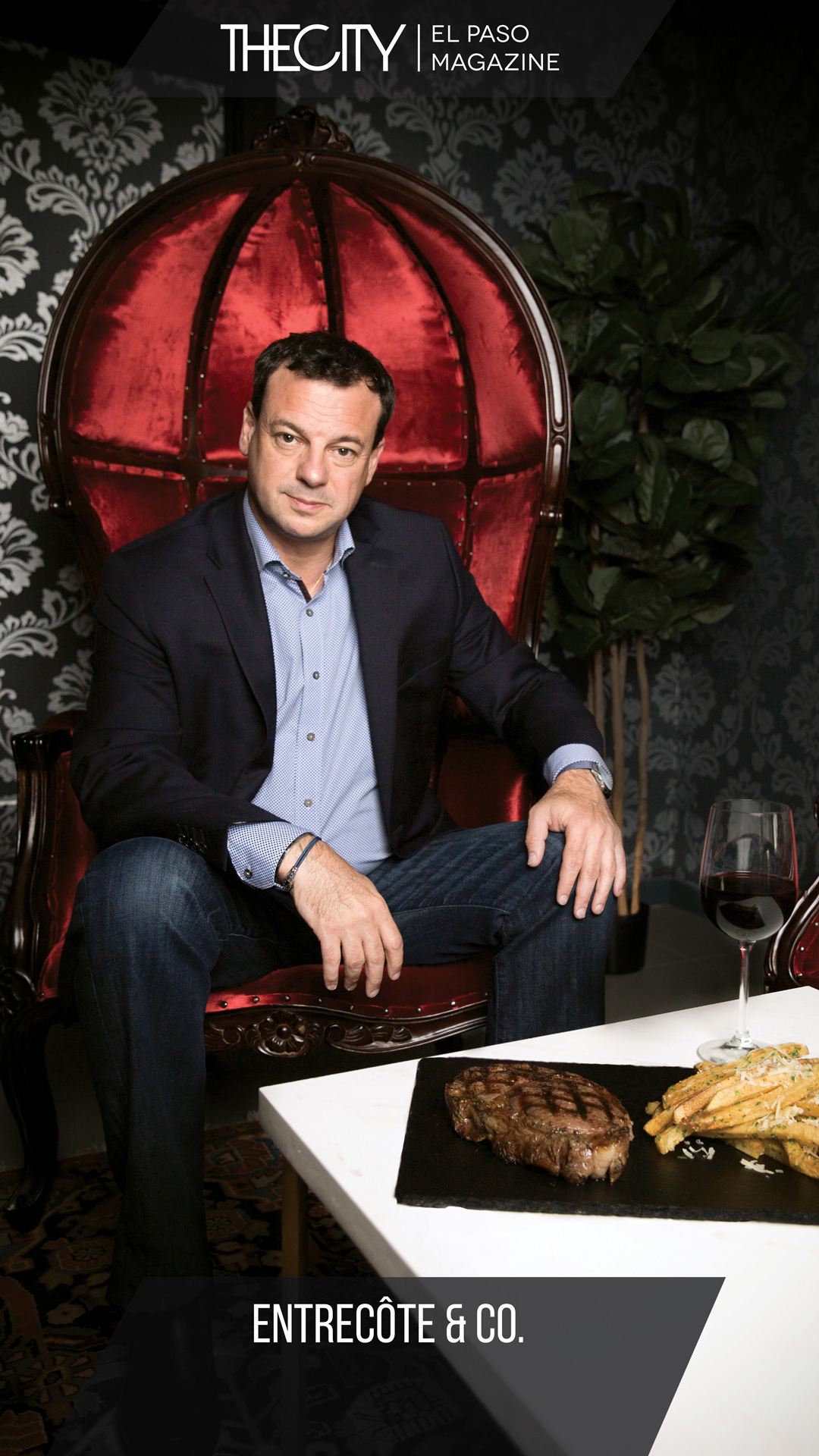 "A Taste of France in El Paso"—That's exactly what you'll find at Entrecôte & Co. Owner and native of Grenoble in the French Alps, Olivier Cohen, co-founded his new French bistro alongside his father and partner, Felix Cohen. His father suggested the idea following their success in Notting Hill, London where he and brother, Dan Cohen, opened their first French bistro known as Cépage[s]. 
Using only the finest ingredients like real French butter, and imported cheeses, meats and even escargot, their dishes are based in authentic family recipes and feature mouth-watering specialties like Entrecôte Ribeye, Duck Confit Tacos and Scallops Au Gratin. Savory appetizers like French Onion Soup and Charlotte's Salad, and scrumptious desserts like Crème Brûlée and Pineapple Carpaccio, are an absolute must. The unique ambiance of Entrecôte & Co. won't be overlooked either, and entices with amazing Paris photography, a signature 19th century bar and an impressive "wine cellar" that welcomes guests at the floor of the entry, beautifully encasing several wine bottles nestled over a bed of wine corks. 
A warm, inviting atmosphere and delectable, French bistro-inspired dishes, accompanied by an exquisite, vast wine selection from around the world, promises to be a culinary delight for Sun City foodies and makes Entrecôte & Co. a dining experience that's, truly, one of a kind. 

Entrecôte & Co.
5825 N. Mesa St.
El Paso, Texas 79912
(915) 300-0022
entrecotebistro.com

By: VERONICA NEVAREZ
Photographed by: JOHN HORTA