By: Veronica Nevarez
Photos By: Jenn Márquez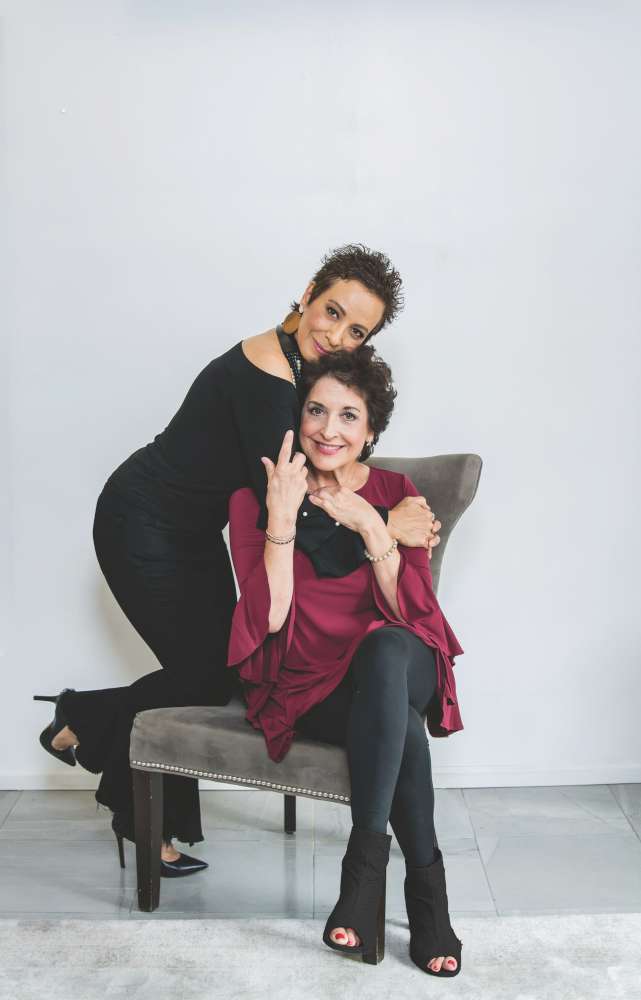 A staggering one of eight women are diagnosed with breast cancer at an average rate of every two minutes in the United States. Worldwide, it is the most common of all cancers in women, claiming the lives of hundreds of thousands of afflicted women each year. As mind-boggling as these statistics are, the silver lining is that the numbers are improving, evidenced in the trending reduction in breast cancer diagnoses and death rates, and due to the advances in early detection, treatment and awareness. Above all, there's one underlying force that the statistics simply can't touch, and that is the ever-present power of hope. In reality, without it we have no fighting chance at winning the battle against cancer, whether for ourselves or for our loved ones. Two inspiring women from the El Paso community demonstrate that this force is very much at work and together, serve as a pillar of hope and prove that hope, indeed, is a force to be reckoned with.
Estela Casas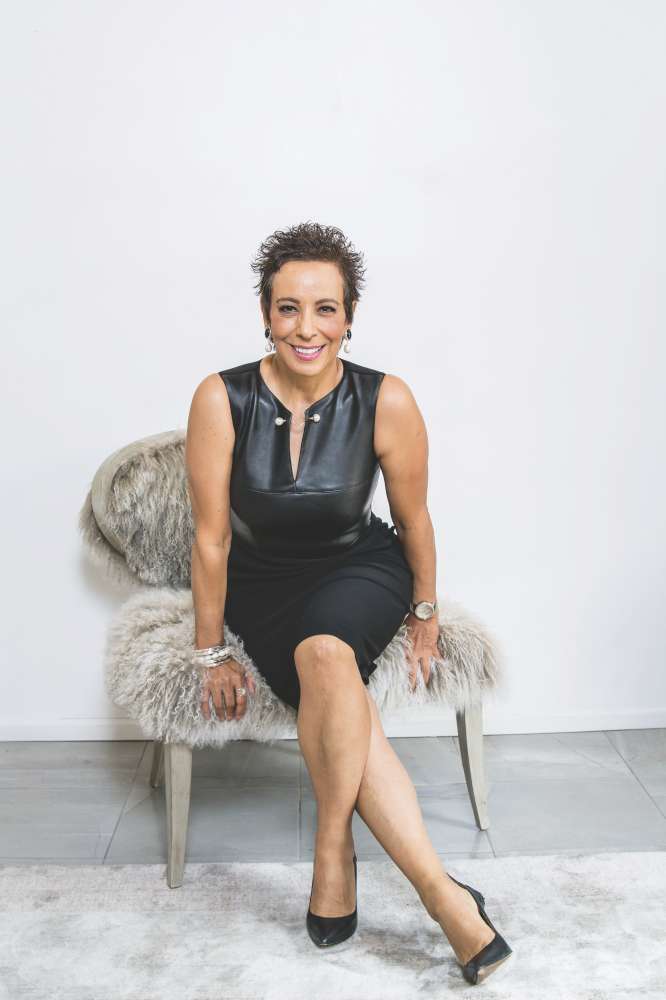 A beloved staple of our community, Estela Casas, the longest-tenured KVIA ABC-7 news anchor in El Paso television history, has used her own breast cancer journey to publicly impart this all-important narrative of hope. As a survivor, Estela has helped numerous women and their families on a myriad of levels. From being relatable at the most basic level, despite her celebrity and solely as a woman who understands well the impact resulting from a breast cancer diagnosis, to being a vital catalyst on the charitable front through the wealth of donations that flood her "Stand With Estela" breast cancer fund.
Diagnosed in August of 2017, Estela underwent chemotherapy, a double mastectomy, bilateral reconstruction surgery, and finally, celebrated her final round of immunotherapy on September 6, 2018, all while in the spotlight. As of today, her candid synopsis of the experience is this: "It's not over—I can't put my guard down. It's a journey. My life has changed forever." Describing further the natural reactions one would expect,  Estela says she immediately went into a hard-wired "fight mode," understandably had her "pity-parties," but almost immediately knew she had no time to wallow, would "shake it off" and ultimately, turned to, hope. Almost intuitively answering the question of how this diagnosis could ever be a blessing, Estela says it very much was. She explains, "It is a blessing because my life is much more rich and fulfilling, and filled with love."
As such, Estela took every bit of experience along the way and used her platform to go full-blown public for the greater good of her community. A known advocate of women's health issues, educating the public on breast cancer awareness is and remains Estela's mission. She explains, "That's my truth … [I] might as well use this position that I have at the TV station to help improve the lives of other women—through my example." By raising awareness for her cause, Estela's platform has reached unprecedented levels of donated funds that are meant strictly for her community. In partnership with the El Paso Community Foundation, the "Stand With Estela" campaign has raised more than $225,000 and dispersed over $90,000 to needy recipients through its work with the Rio Grande Cancer Foundation.
Most recently, James "Jimmy" Dick, Owner/CEO of Viva Auto Group, auctioned his yearling thoroughbred in honor of Estela at the New Mexico-Bred Thoroughbred and Quarter Horse Sale at Ruidoso Downs. Affectionately named, "Stells Bold Journey," the horse sold for $40,000 in the first two minutes it was auctioned, of which proceeds will benefit the fund. A 2017 UTEP Gold Nugget Award recipient during some of the most difficult challenges of chemotherapy and hair loss, Estela positively stands for hope. She has selflessly described a fight that's not just her own, but for the women of the community she serves.
Felipa Solis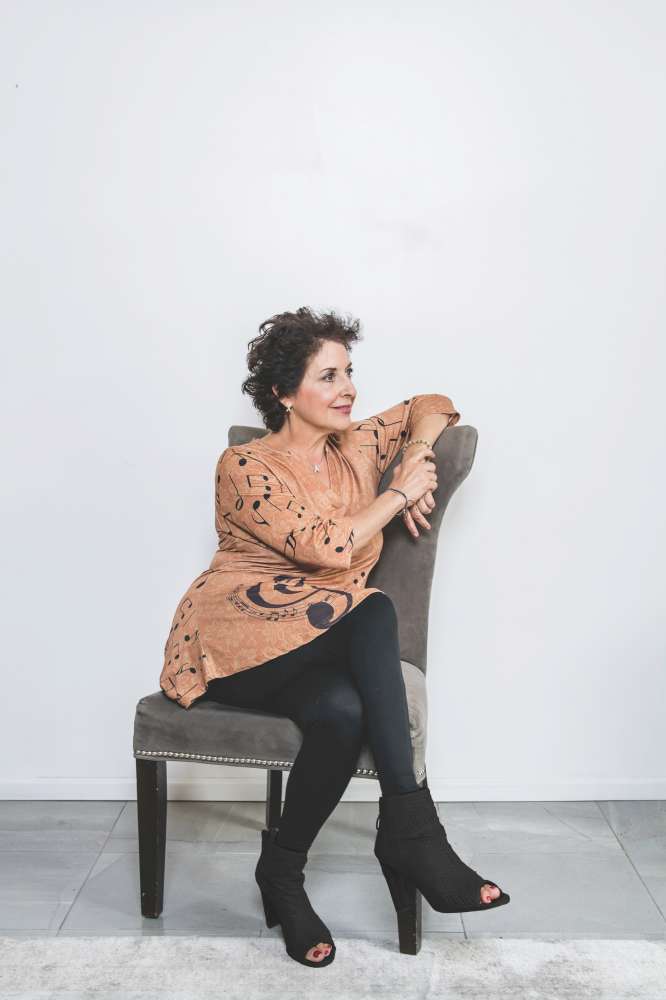 Enter Felipa Solis, esteemed former news anchor at KTSM NewsChannel 9 and current Executive Director at El Paso Pro-Musica, who is another true testament to the power of hope. Amassing over thirty years of broadcast experience and a life in the spotlight, Felipa was diagnosed with stage II breast cancer in July of 2017. After enduring a very publically trying experience following the 2009 tragic car accident that claimed the life of her husband and once El Paso County Commissioner, Miguel "Mickey" Solis, Felipa decided that this time she would heal privately before going public with her diagnosis. Undergoing chemotherapy, a lumpectomy, radiation and her final immunotherapy session in September of 2017, it didn't take long for her to begin spreading her own message of hope in the aim of enhancing the lives of the women who suffer from the disease.
Recalling her loss of appetite, along with her hair, eyebrows and eyelashes, all while questioning her fate, Felipa says that the much needed turning point for her was on her first day of chemotherapy when someone said to her, "Every day is one day less of this." With that one piece of advice, Felipa immersed herself in her love of movies, cooking, music and yoga in order to rise above her diagnosis. Moreover, her seven-year role as Executive Director of El Paso Pro-Musica, working alongside Artistic Director and Grammy award-winning cellist Zuill Bailey, also played a significant part in her healing. In fact, her parents, Antonio and Rita Triana, were pioneers for the El Paso arts, specifically in music, choreography and dance. For years now, El Paso Pro-Musica's Community Engagement program has been providing music to patients of the Hospitals of Providence Neo-Natal Intensive Care Unit and Oncology Infusion Center, to name a few, for the gift of music's proven benefits on well-being. This also became a part of Felipa's healing.
Today, Felipa says her cancer journey has both solidified her purpose in life and defined life's true meaning. She says of her own calling, "That's all I think this is. If I can give a piece of my heart to help other people, then I've done my job." Bestowed with the 2014 Humanitarian of The Year Award by the League of United Latin American Citizens, Felipa's inherent nature of selflessness and giving is clear. Last April, Felipa co-hosted the Rio Grande Cancer Foundation's Colors of Cancer race, something she's done for years, but this time as a survivor herself. Remarkably, she shares that her diagnosis also enabled her to fully come to terms with the death of her late husband, Mickey, and says, "It took a long time and this helped me get to that place." Bringing her journey full-circle, Felipa says, "The legacy you leave is how you help others and if I can be known for that—that's everything."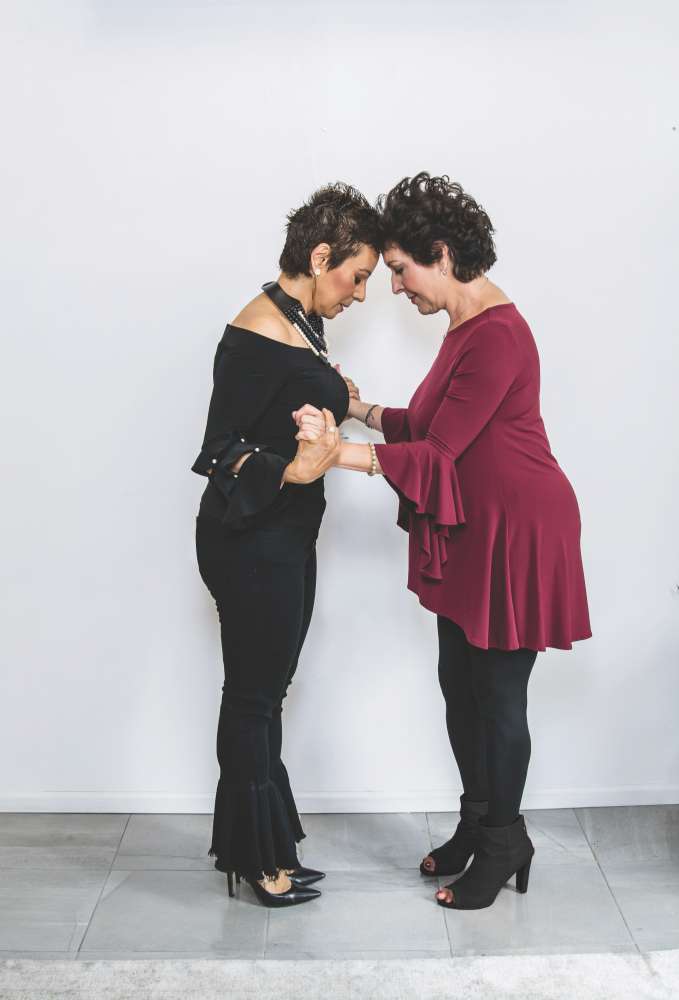 All in all, hope and the love of humanity is the spirit by which these two women live their lives. They've not only dedicated their entire lives professionally to our community, but they've given of themselves personally while expecting nothing in return. While breast cancer indiscriminately affects every walk of life, what it fails to do is take hold of our own intrinsic ability to thrive by and through hope. As such and in honor of National Breast Cancer Awareness Month, we, too, honor two, altruistically-driven women who were thrust into the fight of their lives, yet only to inspire hope and healing in others while they have and continue to heal themselves. For that, we send our own message of gratitude to Estela Casas and Felipa Solis for their shining gifts of encouragement to the women and families of our city, and ultimately, for together serving as  true beacons of hope and humanity.