By: Hope Alegre
Photos by: Jude Bencomo and Dominique Olivas 
The love of fashion often derives from fascination and appreciation. This remains true for fashion designer Christine Puentes, creative director and CEO of Poetitlan. Ever since she was a little girl, Christine admired the delicate clothing in department stores she saw during trips taken with her mother. While others her age were playing between the racks, Christine handled the clothes with care, examining the seam to see how they were made. Her first attempt at making clothes started with a needle and thread, and included the deconstruction and reconstruction of her Barbie's dresses. "I was always interested in pattern making, and how you made a flat piece of fabric fit around the body," Christine says.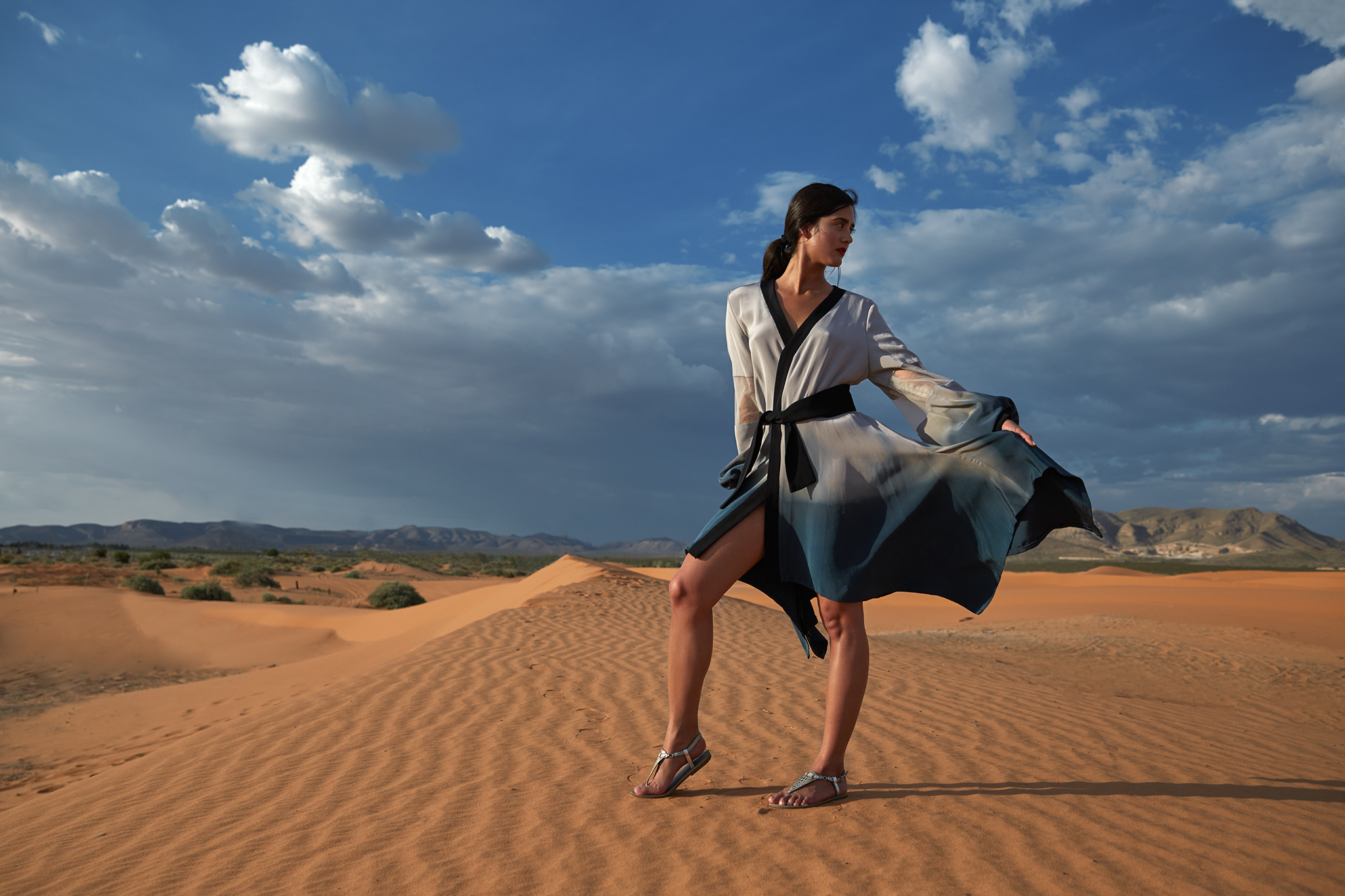 Having moved from California to El Paso with her family at the age of five years old, Christine returned to the golden state at the age of 17. She attended the Academy of Art University and received a Bachelor of Fine Arts in women's fashion design. Christine continued living her dream and gained experience working as a designer, milliner, stylist and art authenticator in San Francisco. However, feeling at a crossroads in life, Christine decided to move back to El Paso to start her own brand. "I've always had this idea and interest of doing something with Mexico, and I believe that high end or luxury doesn't only come from one country … what makes something high end is the human hand, and the talent and imagination," she says.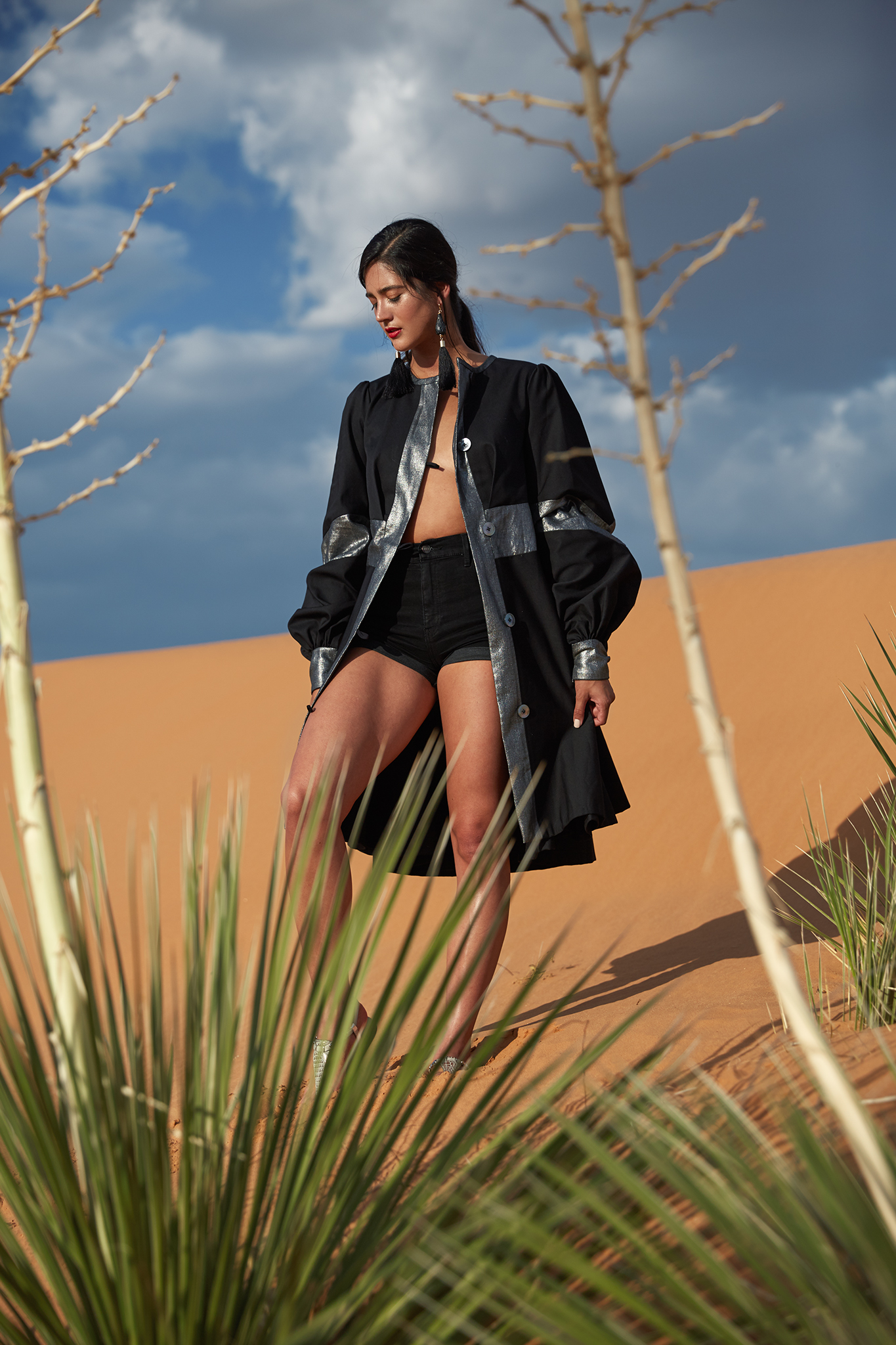 Inspired by Mexico and all of its beautiful artistry and traditionally handmade items, Christine had the idea to push it into modernity and do something new with it. In November of 2018, she started looking at artisans in Mexico working in fair trade conditions, along with looking at places for production and eco-conscious fabrics. In January of this year, Christine launched Poetitlan. The founding of Poetitlan is Christine's way of incorporating her culture and protecting something so precious while translating it into her medium. "I felt that it was a very underappreciated resource, especially in the world of fashion. There are a lot of Mexican designers right now who try to emulate European designers, but I feel like they're leaving behind something so beautiful. That was really the reason why I felt almost a responsibility to invest into that culture," she says. It is also Christine's way to bring forth something positive about what it is to be Mexican along with building a brand that is inclusive to all types of beauty. Poetitlan, a word made up by Christine, translates to land of the poets—to her, that's what Mexico is: "It's filled with beautiful tales, and just so much to discover." Poetitlan is more than a luxury clothing brand, but something that encompasses and intertwines her love for nature, anthropology, animals, and art. As she puts it, it's all about respect. Respect for our bodies, our culture and our workers.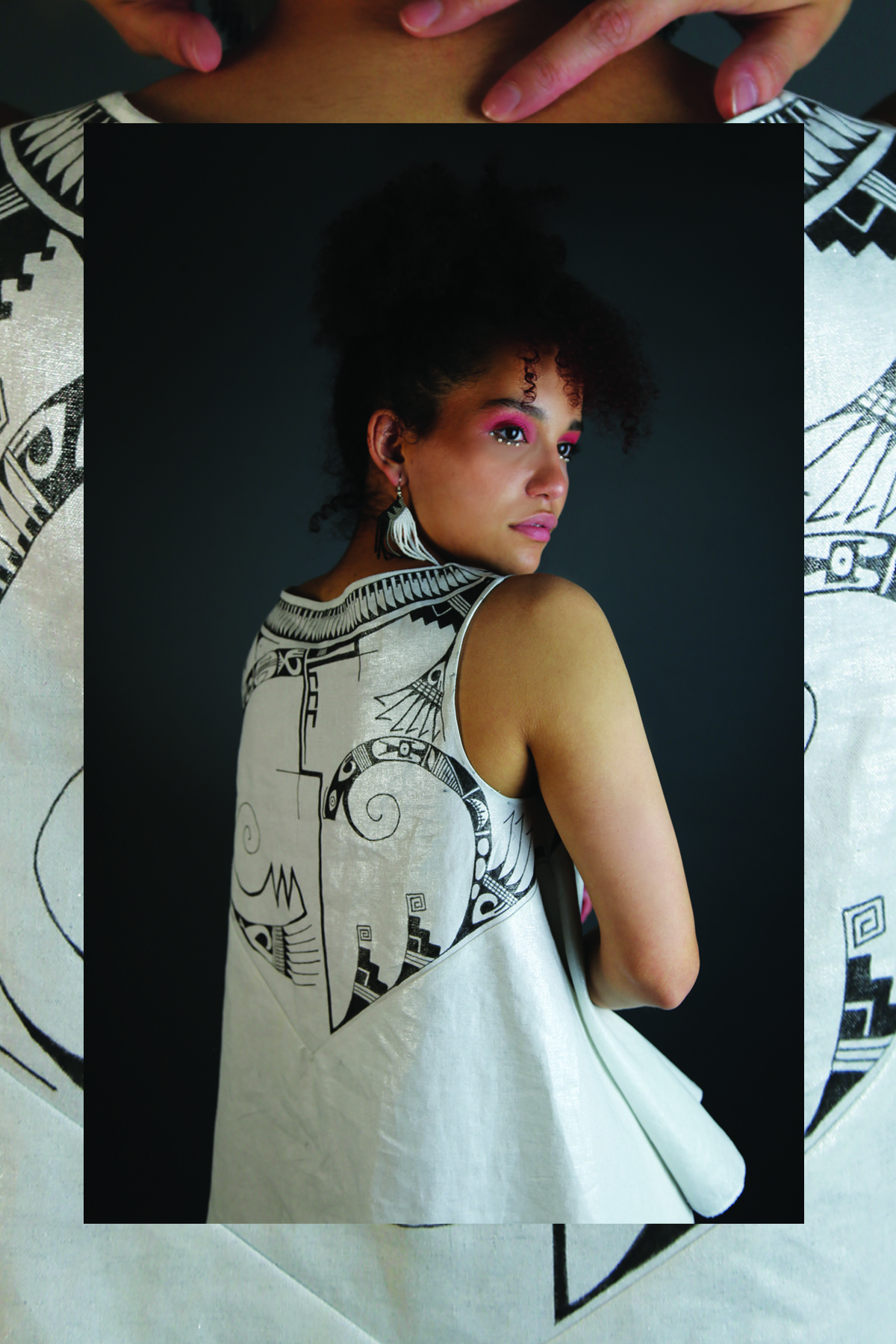 Christine also concentrates on small batch production as an effort to cut back on waste, since the fashion industry tends to overproduce. There are also pieces that are made to order because of how of labor-intensive the process is. For example, there are pieces that are hand embroidered in Puebla and Chiapas, and that alone takes two weeks in total. Bespoke services are also offered, which are custom made pieces. It's possible to make changes in color and embroidery because of the production chain. While sizes available range from X-Small to X-Large, the sizing can also be customized. The pattern and size are also cataloged as a way to create a direct customer experience. Christine's designs also include pieces that are hand painted in collaboration with Carlos Carillo, who is a Mata Ortiz master, which is an ancient ceramic art form. Not to mention that a heat activated dye is also used on other designs as another way of minimizing the footprint in the production of her clothing.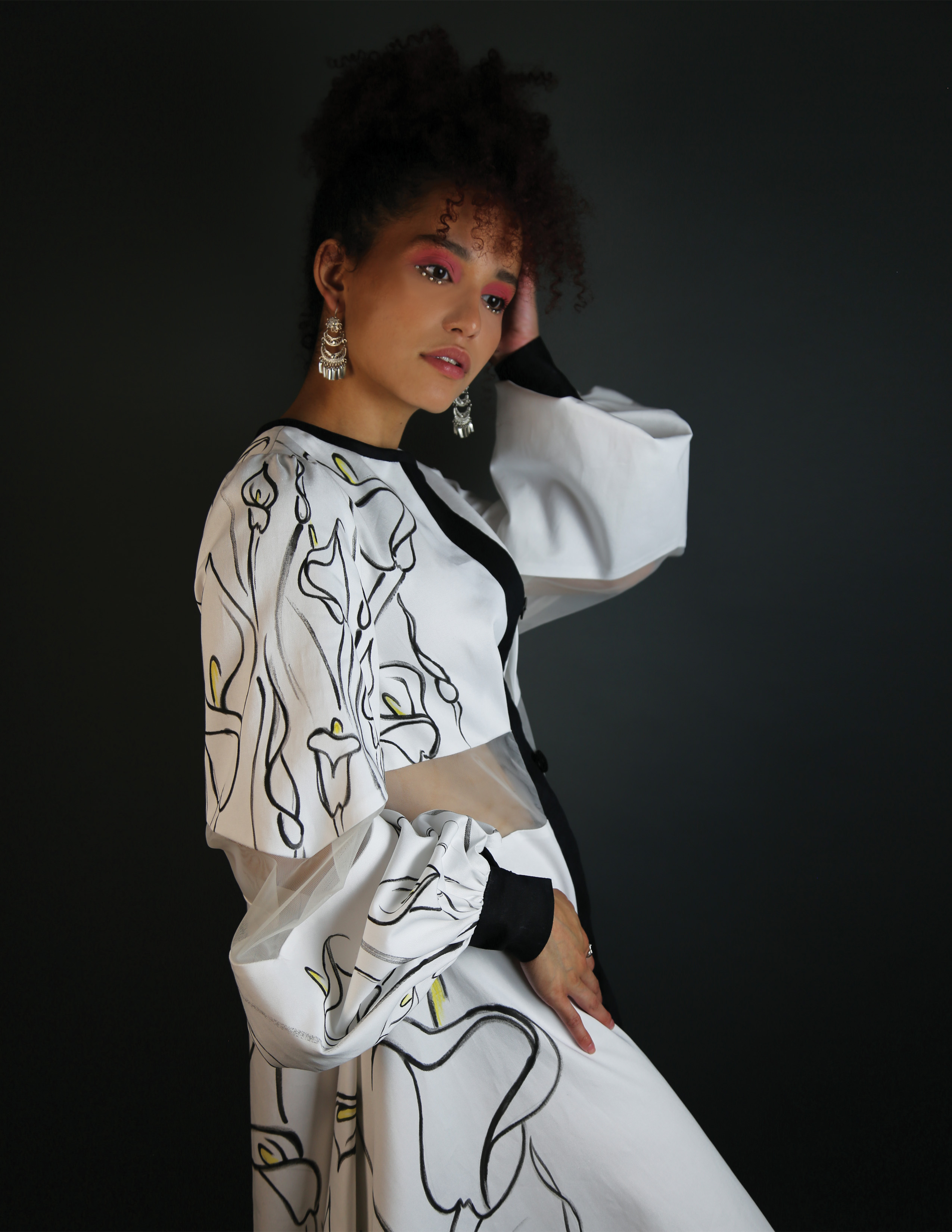 This month, Christine will be debuting her first collection at a showroom in Mexico City. Stylists, editors, photographers and celebrities that work directly with the showroom will all be in attendance of the event. It allows for the opportunity to have her designs rented for the red carpet or for photoshoots. Christine also plans to have her headquarters located right here in the Sun City, and hopes that down the line she will be able to offer internships and encourage other Latinos to chase their dreams.