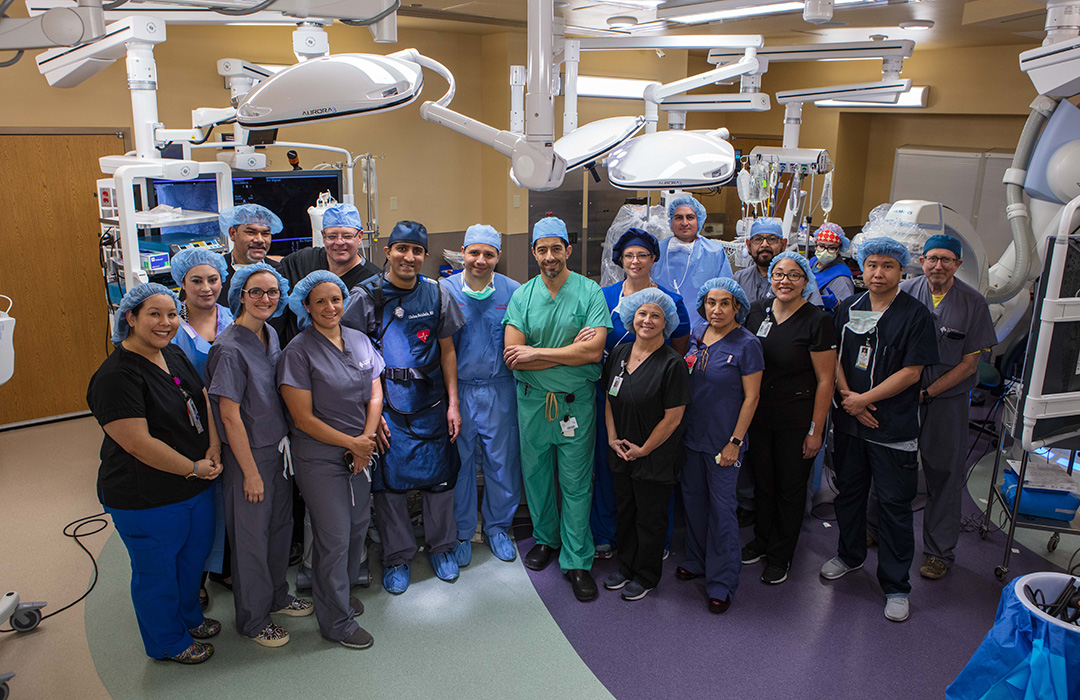 For years, if El Pasoans needed new or more complex cardiac care procedures, they had to travel to a larger city like Houston or Dallas, with hospitals and specialists who could perform them.
February is Heart Month and there are exciting changes happening in the cardiac care field in El Paso. Some of the latest treatments now available at The Hospitals of Providence Sierra Campus are MitraClip, the Watchman Device and Transcatheter Aortic Valve Replacement (TAVR).  These advanced and less invasive heart procedures are part of the comprehensive, structural heart program offered by the Sierra Campus—dedicated to providing treatment alternatives to open heart surgery for patients with structural heart disease.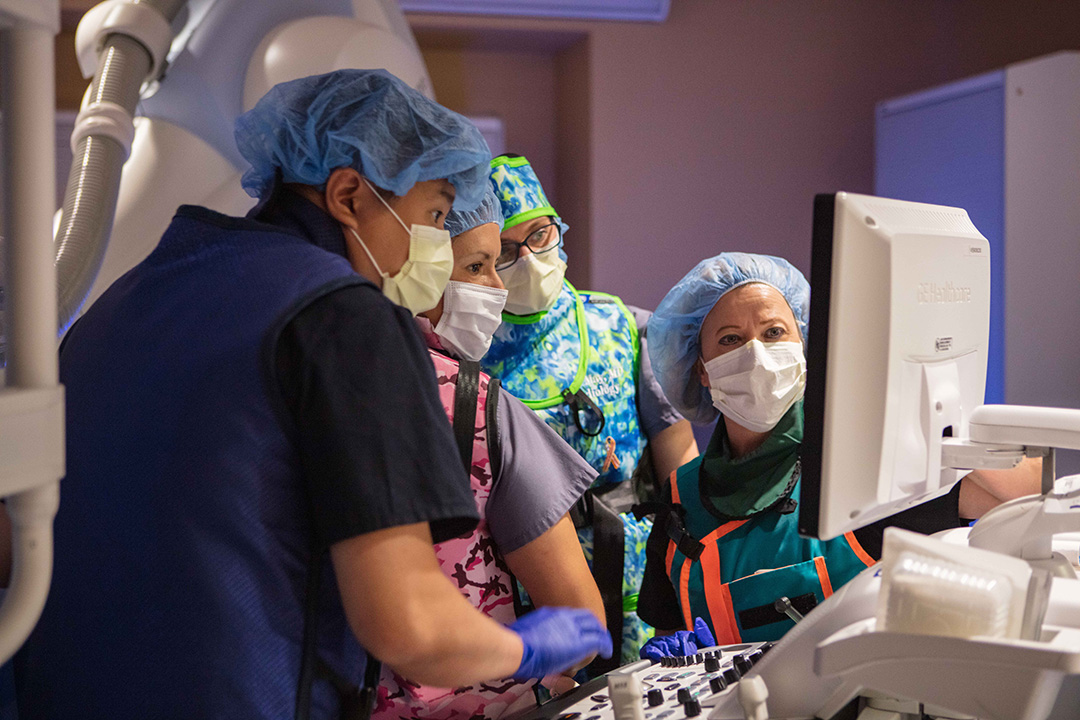 Dr. Edward Assi and Dr. Chalam Mulukutla, interventional cardiologists, and their team of cardiac specialists are among some of El Paso's best and brightest helping to bring these new, lifesaving and much needed procedures to El Paso.
"MitraClip is a less invasive procedure for patients suffering from mitral regurgitation who are too high-risk for traditional open heart surgery," said Dr. Mulukutla. "Likewise, TAVR is a minimally invasive way to replace a patient's narrowed aortic valve, and we were the first to provide this option to the civilian population. This is game-changing for our patients."
Part of the reason these procedures were not available in El Paso previously, explained Dr. Assi, was not only the need for doctors and specialists with the training to perform them but for hospitals with the program and equipment in place to handle these cases.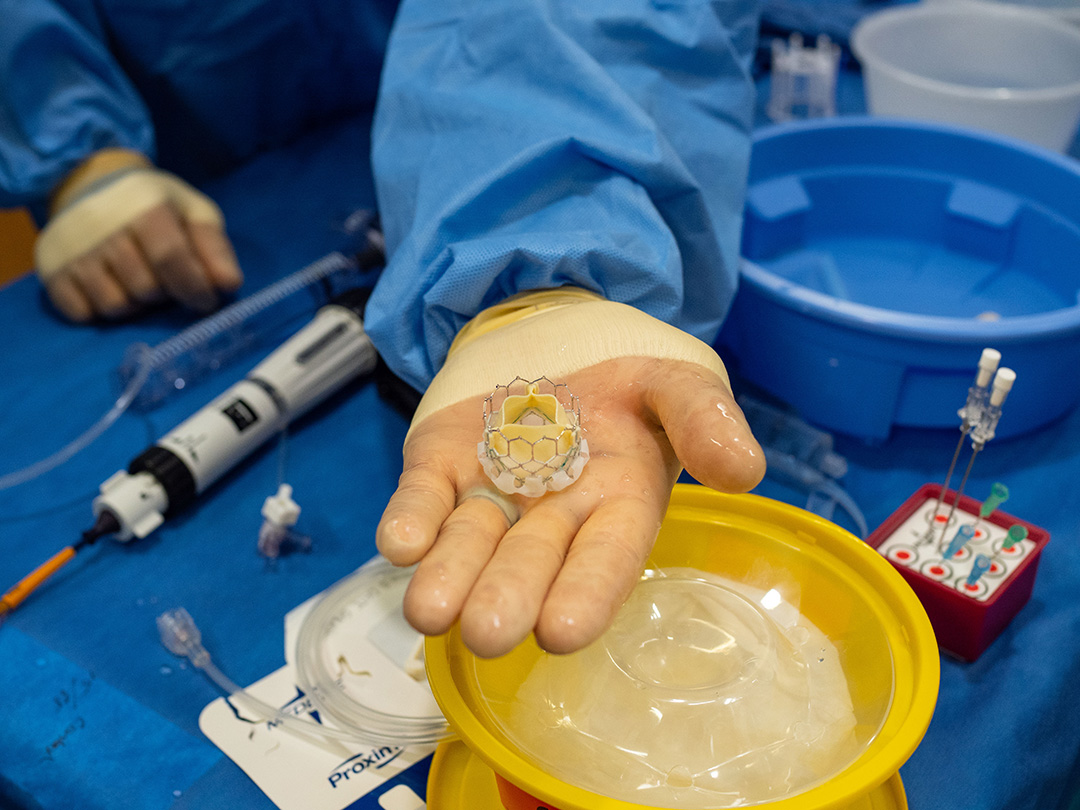 "This has been years in the making to create this level of cardiac care and a structural heart program," said Rob J. Anderson, chief executive officer for The Hospitals of Providence Sierra Campus.  "We are proud to be the leader in structural heart procedures in addition to open heart surgeries for El Paso and the surrounding area.  This is about a commitment to our community and to our patients to provide them the heart care they need right here."
In 2019 the Sierra Campus structural heart team performed several of these new procedures, marking many firsts for the El Paso community and reducing the number of patients who have to leave town for treatment. The Sierra Campus was also recognized in 2019 as one of only 10 hospitals in the nation to earn the HeartCare designation by the American College of Cardiology, recognizing their commitment to high-quality cardiovascular care.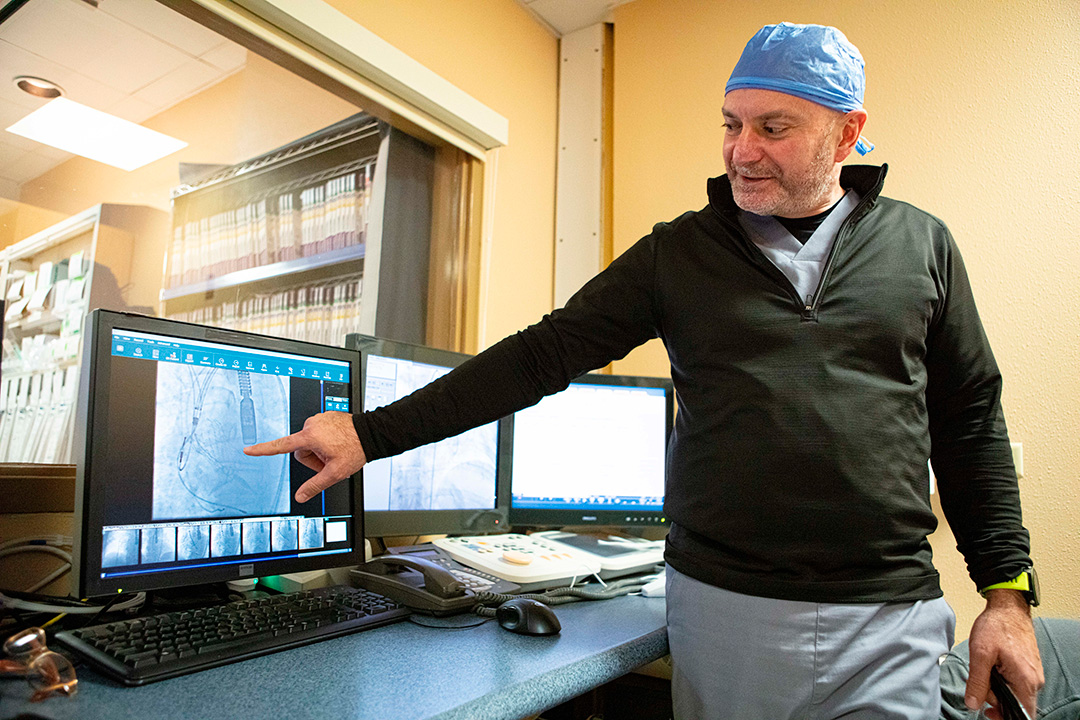 "This is an extraordinary step for us in heart care because many patients may not have the health or the means to travel for these procedures," says Dr. Assi.  "We now have options for our patients and are committed to continue expanding these services."
And the difference is huge, because these procedures offer minimally invasive options for patients who are too high-risk for traditional open-heart surgery. 
"With minimally invasive procedures, like MitraClip or Watchman, patients often only require a short stay in the hospital and are back to their normal lives shortly thereafter," said Dr. Mulukutla.  "Our goal is to get them back to the life they love."