A TOP 30 UNDER 30 HIDDEN GEM
By Marko Morales
Photos By: Jenn Márquez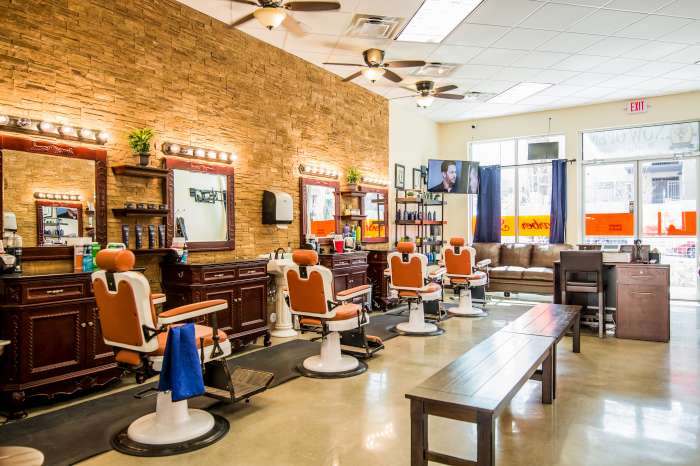 Like in much of this beautiful city, the west side of El Paso, Texas has been experiencing its own share of growth. In the last few years, a small area, a bit west of the university, has seen several different eateries, townhomes and office spaces pop up. There are now new and exciting places to shop and live. There's even a spot to throw a couple back while having a meal and watching the next blockbuster movie. In the heart of all this new development, on the corner of Castellano and Montecillo, stands the Glory Road Barber Shop. Just like the business's sign, the shop itself is putting a new spin on tradition.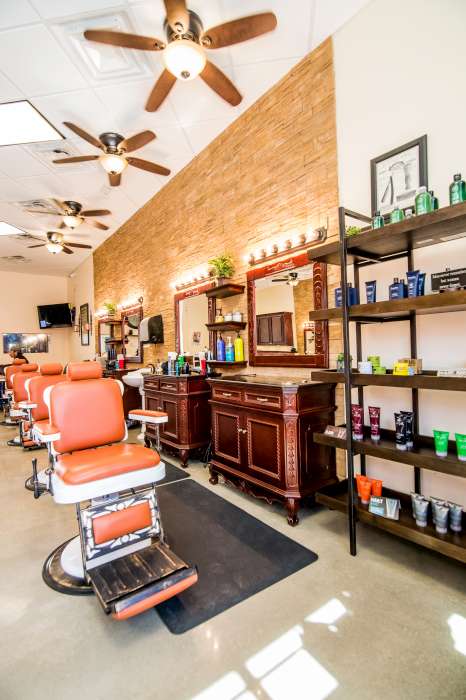 Upon walking up to the establishment's door, the first thing to likely catch the eye is how in place of the traditional red, white, and blue barber pole, there is a sign with a barber pole sporting a Miner-themed color scheme. Eight stylish dark wood stations with a vintage look, brought in from New York, make up the barber shop. The four stations on the left, and four on the right, with a porcelain pedestal sink sitting between every two stations, gives the shop a very comforting and symmetrical look. The shelves are filled with hair care products by Johnny B. and Esquire. If unsure of what styling gel, mousse, or hairspray is right for you, simply tell an employee what you are looking for in a product and they will be more than happy to point you in the right direction. If you are a fan of really cool things, take the time to check out the clock on the wall. It is made out of a real LP vinyl record.
Having done her research, Alexis Cook-Aguirre found that in all of El Paso, the west side of the city  had the least amount of options when it came to the barber shop experience. This was one of the main factors in the Socorro, Texas native's decision to step out of her comfort zone and begin growing her business on the opposite side of the city she calls home. Towards the earlier part of October 2017, Alexis opened up shop, and for the first two months in operation, she handled all aspects of the business on her own. When finally meeting the first of two new employees, she was brought to tears of pure joy. "I was waiting for them for so long," Alexis says with an excitement in her voice.
While new to being a business owner, Alexis is far from inexperienced in cutting and styling hair. She was able to make a little of her own money while in middle school, when word quickly spread of her talent, after styling a schoolmate's hair for a quinceañera. She convinced her parents to drive her around to different hair appointments during the weekends. In return, Alexis gave them a little gas money, she also agreed to put a percentage aside for savings. By her own admission, "I used to have a problem with scissors when I was younger," Alexis says jokingly. "I got in trouble for cutting peoples hair all the time,"  She also recalls being scolded for cutting one of her sibling's hair, and again for giving the family dog bangs. She remembers spending much of her youth with a pair of scissors in her hands.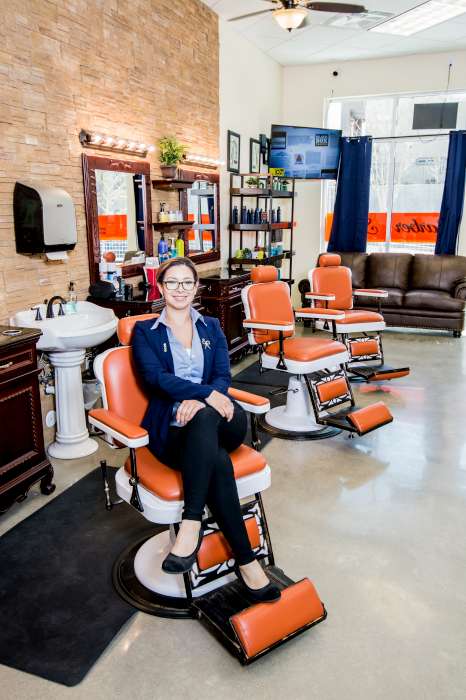 After becoming licensed in 2007, Alexis began working for one of the most well-known hair salon chains in the country. Only 19 when she got her first job in a barber shop, many of her clients and her father alike, encouraged her to open up a place of her own. As a teenager at Socorro High School, her mind was moving swiftly towards business. By junior year, Alexis was completing college-level courses and learning about business ownership. Though, at the time, before becoming a mother of two, the thought was to open a bar in The Gaslamp Quarter in a downtown neighborhood of San Diego, California.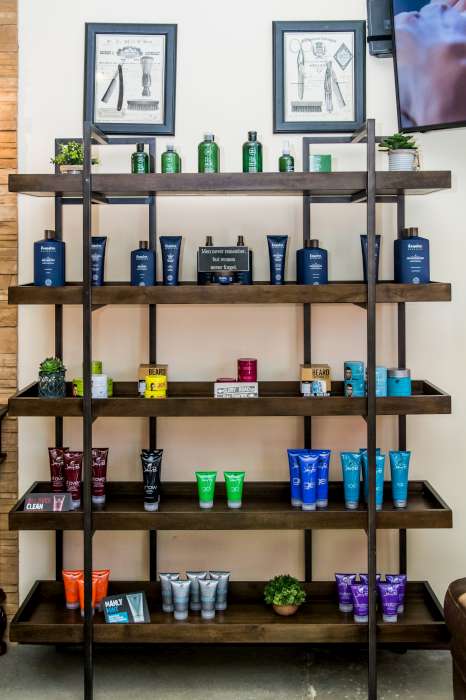 Southern California's loss is West Texas's gain. If you still haven't, stop in for a tea tree treatment, and risk becoming so relaxed that you fall asleep with a hot towel on your face. No need to be embarrassed. Rest assured that it happens all the time. For information on the latest waxing, coloring, or color enhancement classes, or discounts offered by Glory Road Barber Shop, check out social media pages, make an appointment, or just drop on by. Man, woman, or child, Glory Road Barber Shop has you covered.