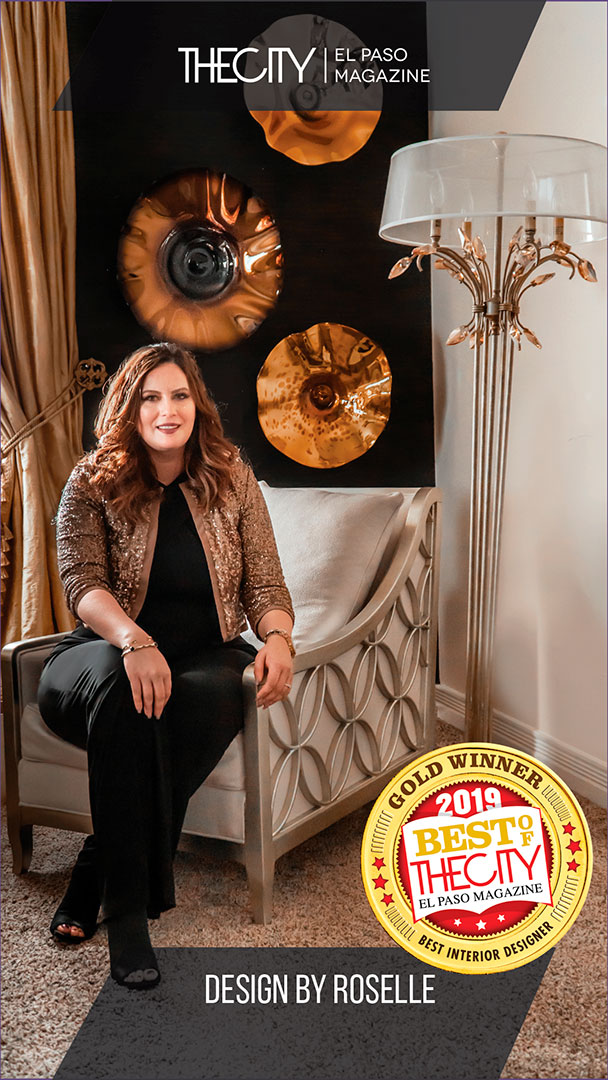 Design by Roselle, founded in 2015, is an interior design firm that provides services to our beautiful city and our border area, for both residential and commercial spaces. It specializes in transforming spaces from standard to extraordinary. Roselle Ayala founder and owner of the firm, was born in El Paso, Texas. She started her career with local interior designers, builders and realtors, then becoming the design center manager for a well-known builder, to later opening her design firm. 
With over 10 years' experience Design by Roselle creates tailored spaces adapted to clients' needs and expectations. Services go from interior design, custom remodeling, project management, bespoke furnishings, to real estate staging.  
 Roselle works with influential and leading distributors complementing superior design projects, exceeding customer expectations through world-class services and personal attention.
 Design by Roselle strives for customer satisfaction, she adds "we make business by creating close relations with our clients, their vision along with the end product is our main goal". "My job and my passion is to understand and transform, bringing to life the essence of my client's style".
Roselle would like to thank her clients and the community. She mentions:  "I will continue designing beautiful spaces to unveil the best in the city."
Design by Roselle
(915) 288-0942
roselle.ayala@gmail.com
Photographed by: Adal Rivas