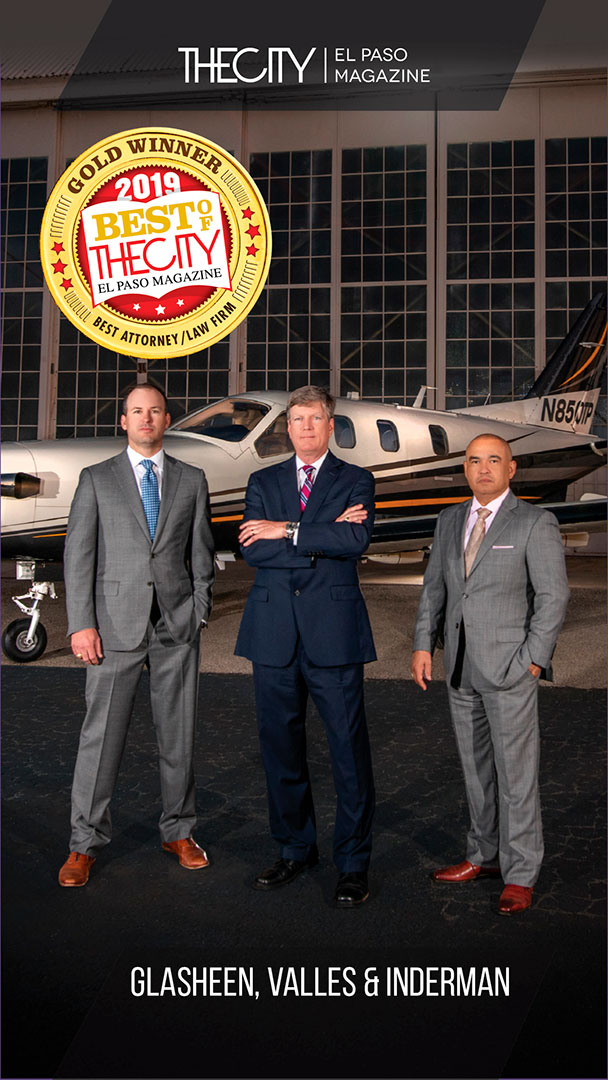 Named Best Law Firm in El Paso in 2018 and again in 2019, the injury law firm of Glasheen, Valles & Inderman brings together experience, resources and a history of record-setting results. The twelve attorneys at the firm have an aggressive, client-focused philosophy when it comes to personal injury cases.
The firm has helped seriously-injured clients across Texas and New Mexico and focuses solely on catastrophic and death cases.
The team at Glasheen, Valles & Inderman takes the time to fully evaluate a case and has the resources to actively prosecute cases on behalf of their clients. They not only have the financial resources, but also the network to help find the right doctors, hire the best expert witnesses, and create high-value, computer-generated models and videos to prove a case.
The law firm is also active in the local community and gives to many non-profit organizations, schools and many other community groups across El Paso. 
"We are honored to be recognized as the Best Law Firm in El Paso again for 2019," said Partner, Noe Valles. "We are committed to the clients that we serve and feel honored that the people of El Paso would vote for us for a second year in a row."
Glasheen, Valles & Inderman
1101 Montana Ave.
El Paso, Texas 79902
(915) 590-1900
Photographed by: Mark Umstot Photography