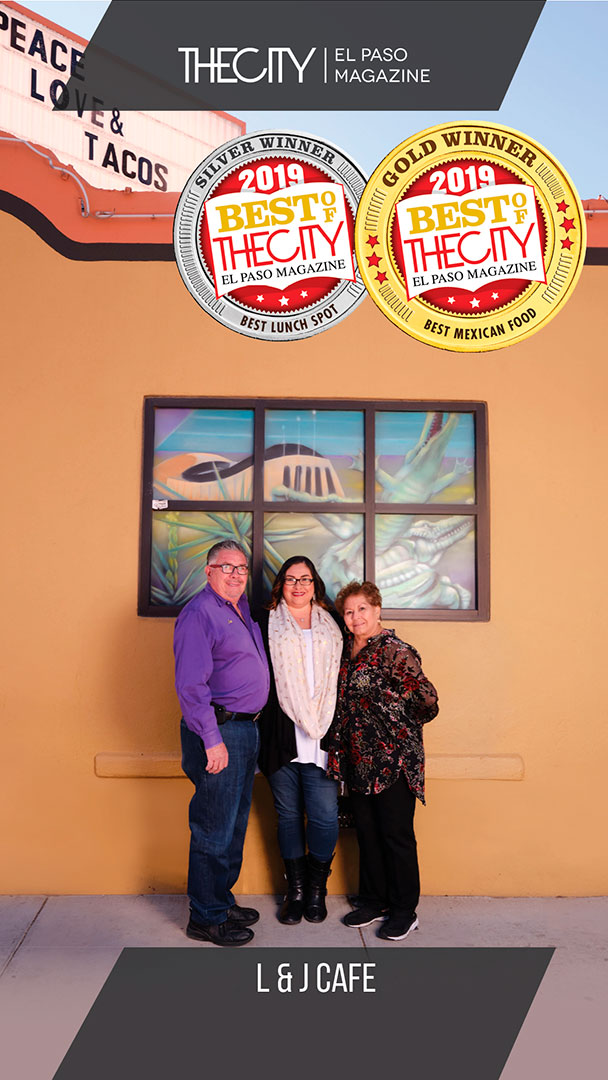 While L & J has garnered success at a national level, they have retained their charm and are still very much a mom-and-pop shop, as 3rd, 4th and 5th generations are hands-on in the business. While their legal opening date wasn't until 1936, they opened in 1927, during the prohibition, making them the 11th oldest continuous run restaurant in Texas. As a multi-generational family business with a multi-generational customer base, they are old-fashioned in the best sense. With the pride, love and passion the employees take in creating the recipes, it is no wonder their food and reputation has remained consistent. "We are proud to have been able to preserve much of our history in keeping the border regional recipes that have been handed down for five generations," co-owner Vanessa Duran explains.
In addition to the restaurant, is a gift shop that has now been open for two years. The decision to get their red salsa jarred was what jumpstarted the idea, and has since been shipped all-over the country. The gift shop has also taken on a "Day of the Dead" theme, influenced by the colorful history of the Concordia cemetery.
"We have come a full 360 from our inception due to the guidance, wisdom and care passed on from the generations before us. It's also about the customers being the final voice because without the fanfare of our community we wouldn't be where we are today," owner Leo Duran says.
L&J Cafe
3622 E. Missouri Ave.
El Paso, Texas 79903
(915)-566-8418
By: Hope Alegre
photographed by: Henry Craver