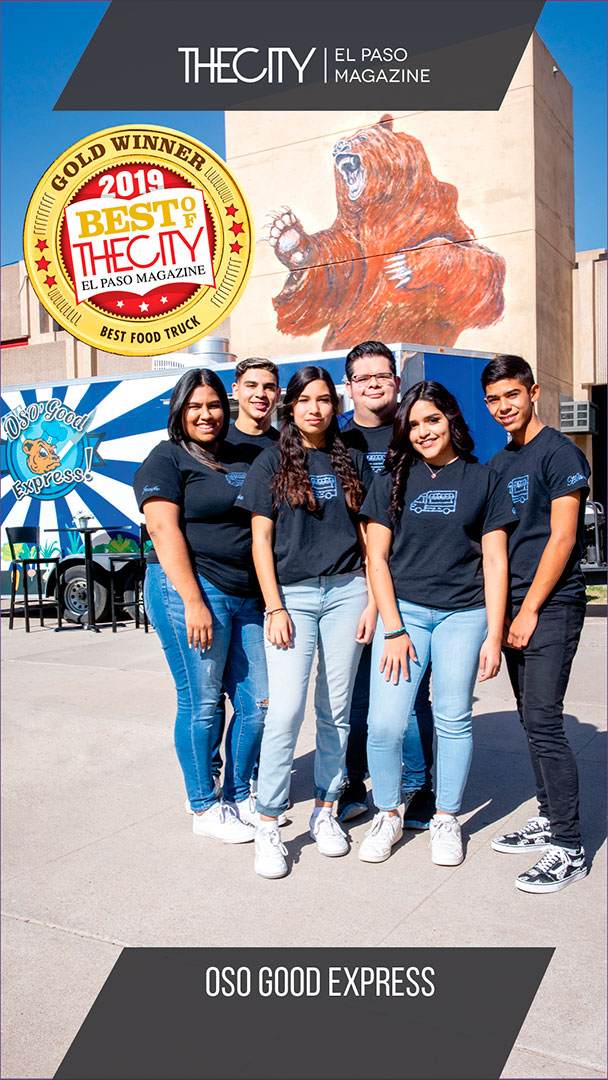 The Culinary Arts program at Bowie High School, now in its third year, is quite a success story. The purchase of a food truck has proven to be an innovative venture that has established a reputation for the program. The food truck, officially the "Oso Good Express," has become an award-winning enterprise for this culinary team.
The program has reached milestones in the relatively short time of its existence, mostly through "word of mouth," says Chef Christopher Puga, and because of that, awareness of the food truck and catering business has exploded and has made Bowie's Culinary Arts Program a go-to caterer. Their track record includes luncheons for comedian Gabriel "Fluffy" Iglesias, the Paso del Norte Foundation, events for guest speakers, and most recently, the culinary team provided hot chocolate and pan dulce for the VIP media event for the Border Tuner Interactive Art display.
This group of students already has a prestigious list of credits and recognition to their portfolio: receiving the El Paso Hispanic Chamber of Commerce Entrepreneurial Spirit of the Year Award for 2018 and the El Paso Del Norte Lions Club Inspirational Leader Award for 2019.
The Bowie High School Culinary Arts and food truck team want to thank everyone for voting us one of the Best Food Trucks in the city! Oso Oso Oso!
Oso Good Express
Bowie High School
801 S. San Marcial
El Paso, Texas 79905
(915) 740-4020
Photographed by: John Horta